We recently debuted the new LEICA DG SUMMILUX 12mm*/F1.4 ASPH digital interchangeable lens for LUMIX G mirrorless cameras. It's designed to capture dynamic landscapes with rich perspective across a wide angle. The high-speed F1.4 wide aperture is great for indoor or night photography and produces an impressive, natural defocusing effect.
*35 mm camera equivalent: 24 mm
READ MORE: Superior performance, rugged good looks: LUMIX G 12mm LEICA F1.4 lens.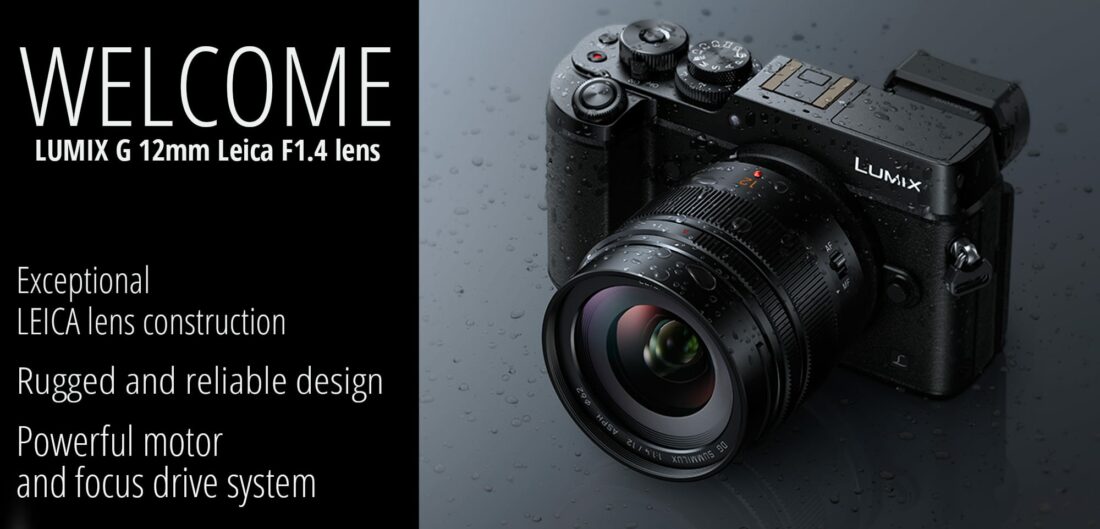 This fantastic lens is already a hit with photography enthusiasts and getting excellent reviews from the critics. Take a look…
ePHOTOzine – 4.5/5 Highly Recommended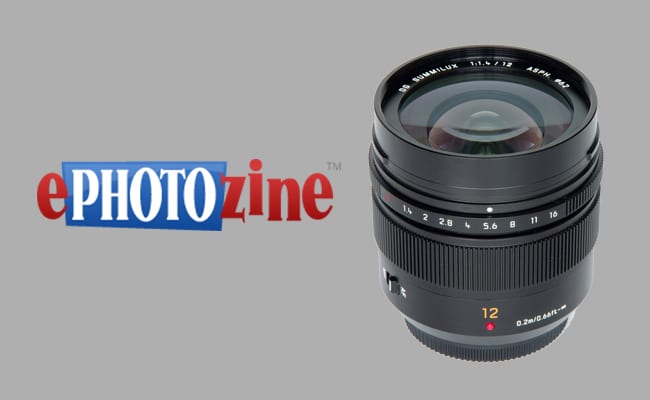 "From the first moment that the images appear on the monitor screen it is obvious that this is a lens that produces very impressive results. Images are crisp and clean and visually very satisfying. Resistance to flare is excellent, particularly useful in a wide angle lens where the lens hood cannot be too intrusive because of the wide angle of view. Overall, a superb result from a lens with very desirable properties."
Read the full review
Photo Review – 8.9 /10 Editor's Choice Award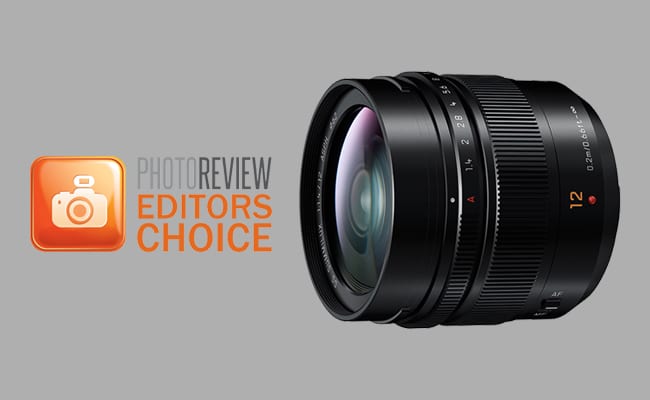 "DG Summilux 12mm f/1.4 ASPH. lens is an excellent performer, although a bit on the pricey side… but when build quality is taken into account, it represents decent value. This lens is best suited to photographers who prefer working in low light levels and want the maximum degree of depth-of-field control in shots. This lens is also suitable for landscape and wildlife photography and its rugged construction and weather resistance will withstand a wide-range of photographic situations when a weather-proof camera body is used. The 12mm focal length is ideal for street photography, where weather resistance can also be useful."
Read the full review
Photography Blog 4.5/5 Highly Recommended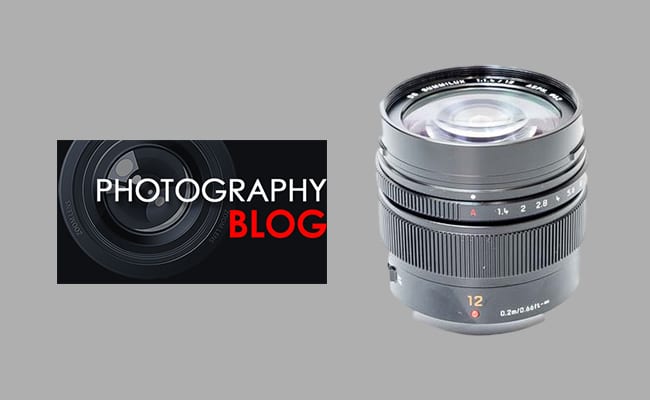 "The Panasonic Leica DG Summilux 12mm f/1.4 ASPH is an outstanding ultra-wide-angle prime lens. It's exceptionally well-built, weather-proof and delivers fantastic image quality at both the centre and edges of the frame, even when shooting wide-open at f/1.4, and the very welcome aperture ring makes it quick, easy and precise to set this key element of exposure."
Read the full review
Explore the H-X012E LUMIX G LEICA DG SUMMILUX 12mm*/F1.4 ASPH lens.