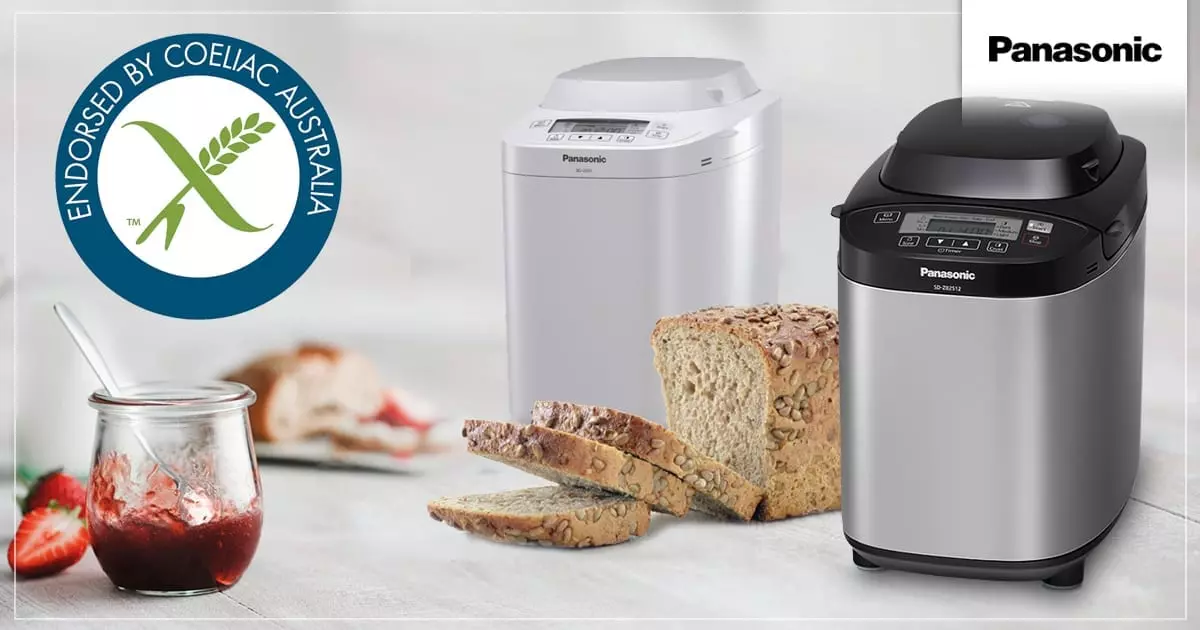 For bread lovers with gluten and wheat intolerances, choosing a store-bought loaf of bread can be a real minefield with options on the shelf generally limited to a small selection of prohibitively expensive products. But why be held hostage by the supermarket shelf, when you can add one of Panasonic's bread makers to your kitchen counter and tailor bake goods to your own health needs? Our popular range of bread makers incorporate a 100 per cent gluten-free mode and are now part of the Coeliac Australia Endorsement Program.
"Coeliac Australia congratulates Panasonic for leading the way with these innovative products that include a gluten-free option. The new products endorsed by Coeliac Australia recognise the important needs of people with coeliac disease and those on a gluten free diet".
– Penny Dellsperger, Technical Officer, Coeliac Australia
Panasonic SD-ZB2512 and SD-2501 bread makers displaying the Crossed Grain Logo and have been reviewed and approved by Coeliac Australia. The endorsement logo is displayed on these bread makers in store so shoppers can easily see that they offer a gluten-free mode.
"Our bread makers are consistently a customer favourite, and we hope that the new logo will encourage even more Australians to enjoy great tasting bread made at home. Our 100% gluten-free mode is simple to use, and allows consumers to make tasty loaves and cakes that meet their dietary needs."
– Chasnyn Ousmand, Product Marketing Manager, Home Appliance Group, Panasonic Australia
Panasonic Bread Maker Range
Panasonic bread makers are packed with fantastic features that make it easy to turn your kitchen into a gourmet bakery – and fresh bread is just the beginning! You can also use the wide range of specialty modes to whip up scrumptious cakes, homemade jams or perfectly mixed and kneaded dough for oven-baking.
Recipes from The Ideas Kitchen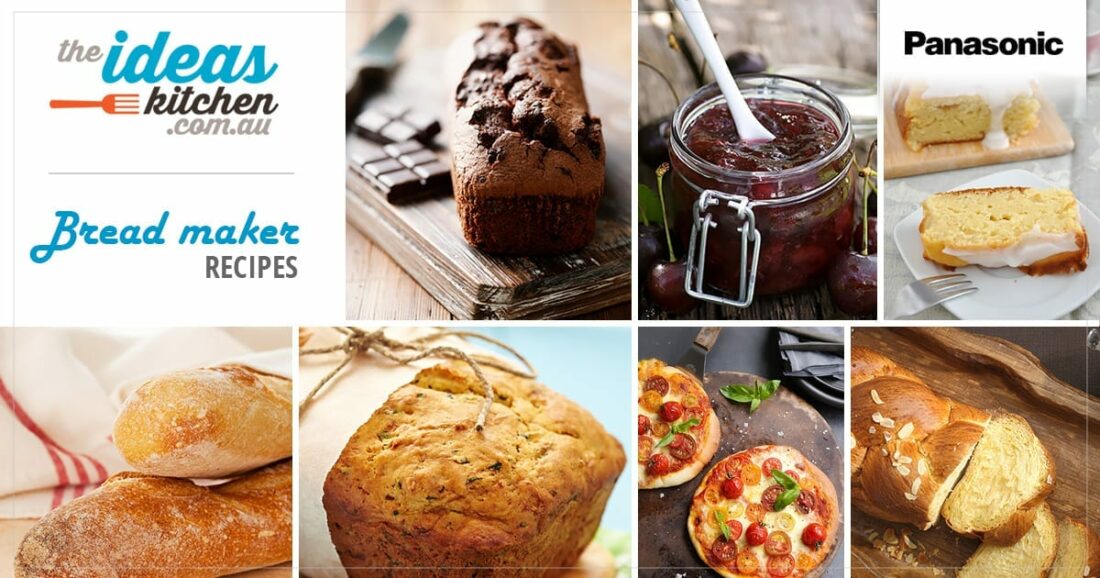 With so many Panasonic kitchen appliances designed to make your life easier, we've gone one step further and put together this website full of fabulous recipes to help you make the most of your products.
Bread Maker Recipe Collection
Bread Maker Gluten-Free Recipes