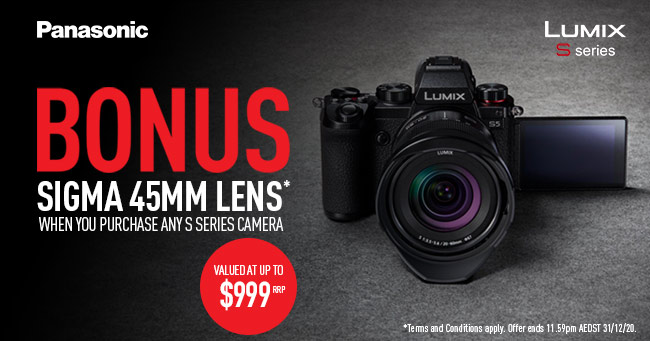 Purchase a LUMIX S Series Full-Frame Mirrorless Camera before 31/12/2020 and claim a bonus Sigma 45mm lens.
That's an added value of up to $999 RRP.
Eligible models include:
How To Claim Your Bonus Lens:
Purchase an eligible LUMIX Camera or Camera Kit between 1st December 2020 and close of business 31st December 2020.
Complete the online claim form found below. Claims must be submitted by no later than 11.59pm AEDST on 31st December 2020.
That's it! Upon claim finalisation, we will endeavour to process, dispatch and deliver all bonus lenses within 12 weeks from your final claim being approved.
Sigma 45mm Lens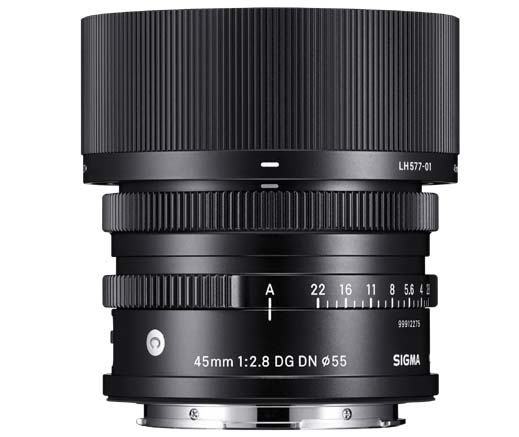 Fixed 45mm, f2.8 lens (min aperture f22)
Minimum focusing distance of 24cm
55mm filter size
Easy to carry size, high optical performance
MORE INFO
Claim your Bonus Lens below:
*Promotion starts 8.01am AEDST 01/12/20. Ends 11.59pm AEDST 31/12/20. Bonus lens claims must be made online by 11.59pm AEDST 31/12/20. Purchasers must be 18+ years of age. Lay-bys not paid in full by close of business 31/12/20 are ineligible. Retain receipts(s).
Full Terms & Conditions are available here.