Updated on June 2016
We've developed a 'do it yourself' Connected Home Monitoring System to monitor and control your home whenever you want and from wherever you are, without the hefty price tag or monthly fees that are usually associated with this type of technology.
This easy-to-set-up home monitoring and automation system is comprised of a range of clever devices and kits that allow you to remotely activate your electrical appliances and monitor your home via your smartphone. For example, you use smart plugs to schedule lights and appliances to turn on and off; place motion sensors and window/door sensors to detect intruders or to switch on a light connected to a Smart Plug; use indoor cameras to keep watch on specific locations such as your baby's room; or check the car in the garage or driveway using outdoor cameras.
DECT secure, long-range signal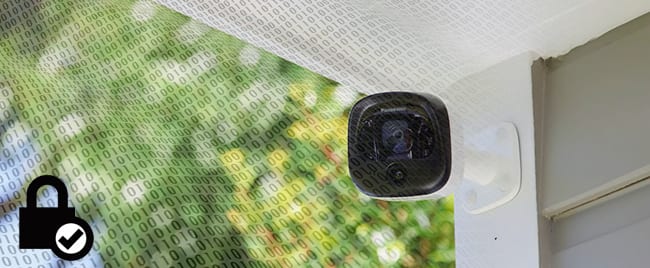 At the heart of this system, a powerful and compact hub unit provides a long range (up to 300 metres) platform for all the Connected Home devices which can be placed in any room or space. The hub connects easily to your Wi-Fi router* and then devices such as motion sensors and cameras can be quickly synced with the system with one-push pairing.
All Connected Home devices communicate with each other using a DECT Ultra Low Energy (ULE) wireless standard that's invisible to regular consumer products rather than Wi-Fi based products – offering a stable, interference free, superior range.
Sensors for security and autonomation
As well as detecting intruders and activating alarms or cameras, Motion and Window/Door Sensors when triggered could switch on a light connected to a Smart Plug to trick an intruder or to make it easier for you to go to another room in the house in the middle of the night. You can also adjust the Motion Sensor's sensitivity, so it's not accidentally triggered by family pets.
Amazingly easy to set up with one push pairing

To get started, you simply connect the Hub to your network, download the control app to your smartphone, and pair each device to the hub. Even pairing is simple. One-push pairing means you just press one button on each device and one button on the hub. Devices can also be registered via the app on the smart devices and that's it. It's equally easy to connect extra devices.
It grows with you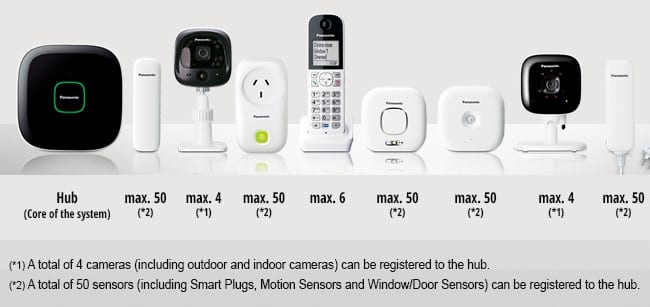 The system is extremely expandable and each hub can support a total of 4 cameras (including outdoor and indoor cameras), 6 digital cordless handsets and a total of 50 other devices including Smart Plugs, Motion Sensors and Window/Door Sensors. You can choose a preconfigured kit, add individual devices to an existing kit, or build your own system simply by choosing the devices that are right for your needs.
Remote control

Using the free Panasonic Home Automation App**, the sensors and cameras can be controlled remotely from up to 8 different smartphones or tablets***, and unlike other systems, there is no monthly fee for monitoring, recording and controlling the Connected Home Monitoring System.
System Starter Kits
ROOM MONITORING KIT (KX-HN6001)


Hub, Indoor Camera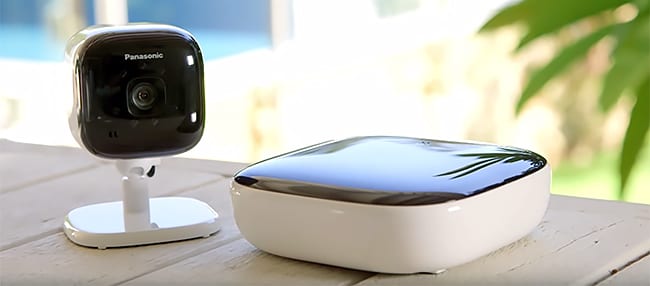 This kit is perfect for use as a baby monitor (or to keep an eye on your children as they play in their room). The indoor camera can send notifications in three ways: 1) when the microphone detects sound, 2) when the camera's ambient temperature is too hot or too cold, 3) or when the camera's visual sensor detects motion. Using the camera's built-in two-way speaker, you can even talk to or remotely enable a musical lullaby, soothing a stirring baby without having to enter the room. This kit is also great for monitoring pets when you are not at home!
HOME MONITORING KIT (KX-HN6002)


Hub, Outdoor Camera (2pcs)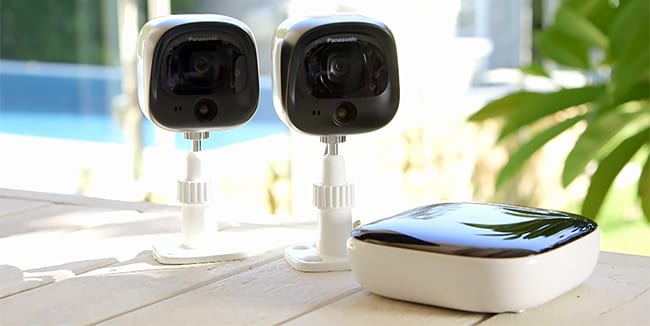 Monitor the outside area of your home from your smartphone from wherever you are, using the two full-colour outdoor cameras, which feature night vision (up to 12 metre range outdoors) and built-in microphones for two-way communication, live monitoring and recording. When the cameras' sound or vision motion detectors are activated, an immediate alert will be sent to your smartphone or tablet. In the same instant, motion–activated audio and video are recorded automatically to a high-capacity Micro SD Card in the hub unit.
HOME CONTROL KIT (KX-HN6032)


Hub, Window/Door Sensor (2pcs), Motion Sensor (2pcs), Smart Plug (4pcs)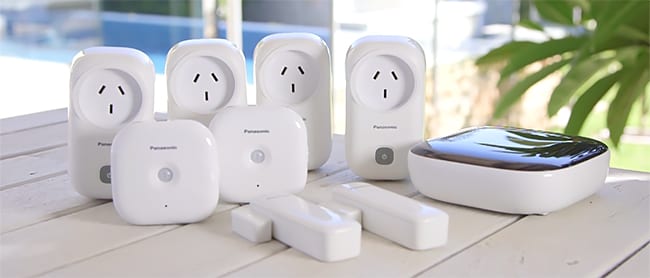 This kit allows you to monitor and control the whole home with any smartphone or tablet. You can control devices remotely, create an auto schedule to turn lights and appliances on or off, or even configure the system to switch devices on when you return home and your mobile device connects to your wireless router. For added security, in addition to alerting your smartphone and or tablet, the motion sensors can also trigger other actions, such as turning on a light to trick a would-be burglar into thinking someone is at home.
HOME ALERT KIT (KX-HN6031)


Hub, Window/Door Sensor (2pcs), Motion Sensor, Smart Plug, Micro SD Card, Indoor Camera, Outdoor Camera, Handset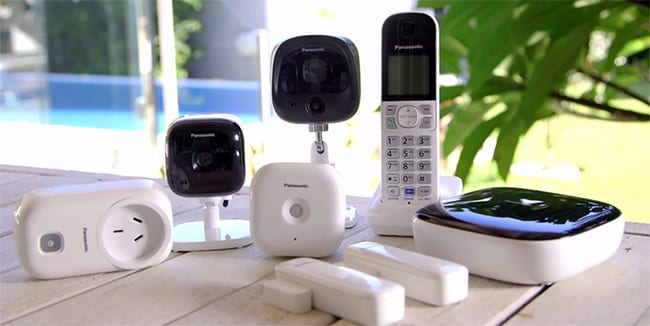 The Home Alert Kit is perfect for those wanting to cover all bases, with indoor and outdoor monitoring. When any of the connected sensors or cameras are triggered, there are four-way alert notifications: via the hub, camera recording features, calling pre-programmed phone numbers, and receiving notifications on a smartphone, tablet or the cordless handset. You can even use record images when a sensor is triggered and play back recordings saved on the hub's Micro SD Card for the ultimate in home security.
Watch video
Lochie is here to demonstrate the security and peace-of-mind our new system offers:
*System requires a wireless router for a WiFi connection (WiFi router not included)
**Panasonic Home Automation App can be downloaded from Google play or the Apple App Store.
***System requires a smartphone that can be connected to a wireless network. Compatible mobile devices: iPhone 4 and later, iPad, and iPad mini (iOS 6.0 or later) and AndroidTM smartphones and tablets (Android 4.0 or later)