We're pleased to announce a new raft of Lumix Cameras for 2011
We are happy to introduce 10 new Lumix models for 2011. The series which have new models are the travel friendly TZ series, the tough FT series, the stylish FX series, the simple and smart S series and the slim FH series. The new models will add to the already strong line up, and we will be featuring each model right here on the blog in detail over the coming weeks.
To start off with here are the latest models in the acclaimed TZ range; The DMC-TZ20 and DMC-TZ18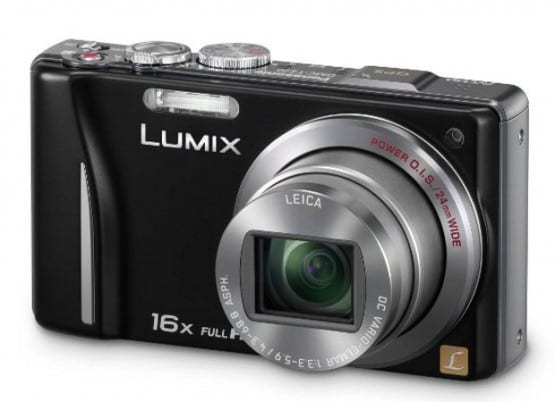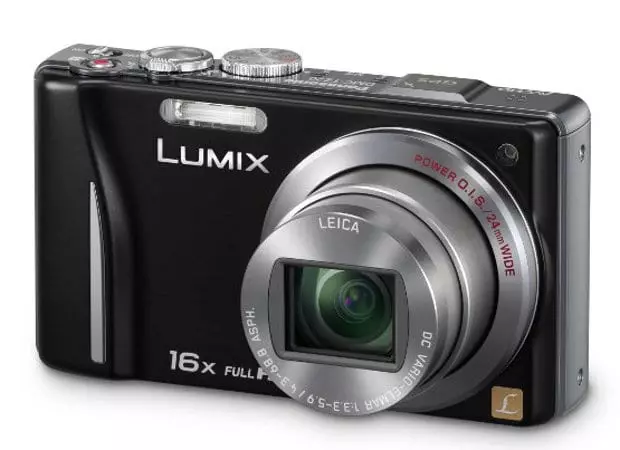 The TZ20 and the TZ18 are the sixth generation in the popular TZ Series designed for travellers, featuring an impressive 16x optical zoom, 24mm wide-angle LEICA DC lens, with the DMC-TZ20 also offering Full HD AVCHD movie recording and convenient GPS functionality.
Thanks to the versatile LEICA DC VARIO-ELMAR lens , users can capture ultra wide-angle shots and telephoto images with ease.
"With a host of advanced and convenient image technologies packed into an even more compact body, the DMC-TZ20 and DMC-TZ18 are pocket-sized powerhouse performers and are a must for any traveller wanting an easy-to-use camera that is small enough to throw in their back pocket but still captures exceptionally high quality images and movies,"
Richard Phillips, Product Marketing Manager – LUMIX, Panasonic Australia.
The built-in GPS function on the DMC-TZ20 has been upgraded for faster searches of over one million landmarks, while its new 3.0-inch, 460,000-dot Smart Touch Intelligent LCD includes Touch AF, Touch Zoom and Touch Shutter modes.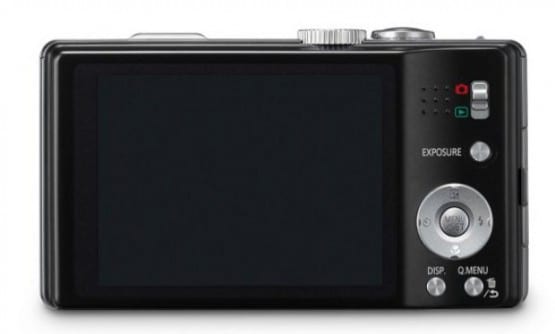 For outstanding performance, the 14.1 megapixel MOS sensor first introduced to the compact range on the DMC-FX700 allows the DMC-TZ20 to shoot at 10 frames per second in 14-megapixel full resolution. From night shots of the canals of Venice to the illuminated streets of Paris, Handheld Night Shot takes advantage of this high-speed sensor, combining consecutive shots to produce a blur-less, beautifully illuminated night shot without the need for a tripod.
To ensure travellers on the go capture even the most fleeting photo opportunities, the cameras feature improved Sonic Speed AF for approximately 49 per cent faster speed than the DMC-TZ10.
The DMC-TZ20 boasts an enhanced iA (Intelligent Auto) mode. In iA, the camera does all the work, leaving the user free to compose shots and capture moments. Just press, aim and shoot.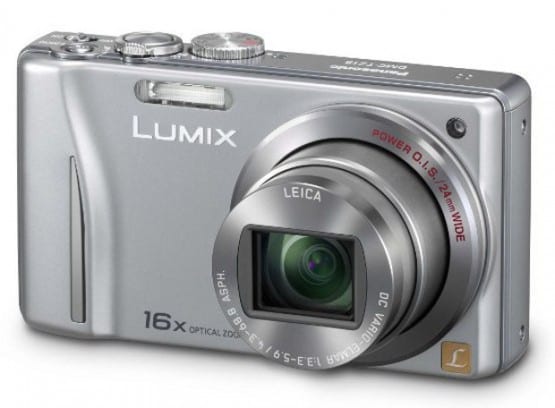 Active Mode is now added to the conventional POWER O.I.S. (Optical Image Stabiliser) in the DMC-TZ20 to minimise blur when recording movies at wide-angle. Intelligent Handheld Night Shot captures stunning, clear night scenery. Intelligent Burst Shooting mode automatically sets the frame rate of burst shooting according to a subject's movement, while Motion Deblur mode minimises the blur from subject movement by updating the motion detection (Intelligent ISO Control) and brightness control (Intelligent Exposure) to gain as high a shutter speed as possible.
Other iA modes include Face Recognition and Intelligent Scene Selector, and flash is now optimised more precisely according to the scene, so that, for example, portrait shots using flash are not overexposed.
The DMC-TZ20 is equipped with the new 3D Photo mode which produces realistic 3D images. Take 20 panning shots and the camera automatically selects the two most suitable images – one for the right eye and one for the left eye – to produce a 3D composite. The 3D images can be viewed on a VIERA 3D HDTV or played back on other MPO-compatible 3D equipment such as TVs, digital photo frames or printers.
The DMC-TZ18 records dynamic HD video in 1280 x 720p at a smooth 30fps, in addition to WGA (848 x 480) and normal VGA (640 x 480). iA modes for easy shooting include POWER O.I.S, Intelligent ISO Control, Intelligent Scene Selector, Face Recognition, Intelligent Exposure and AF Tracking.
It is also easy to share holiday memories with friends and family using the DMC-TZ20 and DMC-TZ18, with the new LUMIX Image Uploader offering direct, instant image sharing via Facebook© (photos) or YouTube™ (movies) . Users can checkmark the items they want to share in the camera, connect it to a PC, and use the easy to follow menu guide to upload.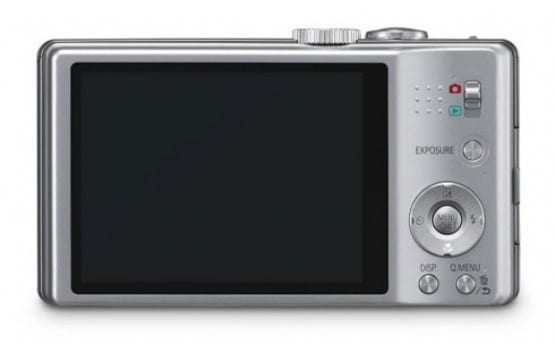 Pricing and Availability
LUMIX DMC-TZ20 (Black) $599 RRP Available April 2011
LUMIX DMC-TZ18 (Silver) $499 RRP Available April 2011
Product Features
24mm ultra wide-angle LEICA DC lens with 16x powerful optical zoom features new mechanical structure and optical system (DMC-TZ20 and DMC-TZ18)
The compact, versatile lens system that is the hallmark of the LUMIX TZ series has been totally redeveloped. The new high-quality LEICA DC VARIO-ELMAR lens system is now even more versatile with a 24mm ultra wide-angle and powerful 16x optical zoom (35mm camera equivalent: 24-384mm).
To minimise ghosting, the newly applied Nano Surface Coating boasts an extremely low reflectance ratio compared with conventional multi-coating. This new Panasonic black box technology combines with the Leica optics to deliver exceptional optical performance and stunning clarity.
Comprised of 12 elements in 10 groups, including one ED lens and three aspherical lenses with six aspherical surfaces, this advanced lens unit effectively suppresses the chromatic aberration that can occur in telephoto shooting. It also boasts a short total lens length despite a longer zoom range, made possible by the development of a new lens barrel structure. The lens system also facilitates a high shutter speed of a minimum 1/4,000 second.
The powerful 16x optical zoom increases its power to 21x equivalent when the Intelligent Zoom function is enabled, with the camera's Intelligent Resolution technology maintaining picture quality even when using digital zoom.

14.1-megapixel MOS sensor and Venus Engine FHD for high speed & high sensitivity image recording (DMC-TZ20)
The 14.1-megapixel MOS sensor integrated in the DMC-TZ20 is designed for outstanding image quality when shooting HD video or still images. Microfabrication technology with a micro light tube structure prevents colour and signal loss for sharp, clear images in any shooting situation.
The DMC-TZ20 uses the high speed digital signal output technology introduced by the DMC-GH1 Micro Four Thirds camera. This allows the DMC-TZ20 to shoot at 10 frames per second in 14-megapixel full resolution with a mechanical shutter and 5 fps with continuous AF. Using the electronic shutter, high speed burst shooting is available at 60 fps at 3.5-megapixels . This also enables the camera to record Full HD 50i movies, and capture high speed QVGA movies at 220 fps. The frame rate, AF setting and recording resolution can be easily selected according to the movement of the subject.

Venus Engine V1 (DMC-TZ18)
The Venus Engine V1 image processing engine at the heart of the DMC-TZ18 ensures high quality images and fast shooting to capture spur of the moment photo opportunities. The shutter release time lag is as short as around 0.006 second.
An advanced noise reduction system supports high sensitivity shooting up to ISO 1600 for night shots or dimly lit indoor shots.
Full HD movie recording in AVCHD format (DMC-TZ20)
In addition to Motion JPEG images, the DMC-TZ20 can record Full HD 1920 x 1080/50i movies in AVCHD (MPEG-4 / H.264) format. The high frame rate records moving subjects with outstanding smoothness. A separate button on top of the camera allows the user to instantly start recording movies while shooting photos without having to select any extra settings. The powerful 16x optical zoom is available in movie recording.
Panasonic's popular iA (Intelligent Auto) is also available in movie recording. POWER O.I.S. (Optical Image Stabiliser) with Active Mode, Face Detection, Intelligent Scene Selector, and Intelligent Exposure are available to shoot beautiful movies with ease.
Movie recording in AVCHD features Dolby® Digital Stereo Creator for highly realistic stereo sound. A Wind Cut function is also available to block out most background wind noise.
It is also possible to take still images while recording movies (3.5-megapixel). With the Video Divide function, users can divide the video into two sections to instantly shorten or delete the unwanted section in the camera. Thanks to Intelligent Resolution technology, users can select a still image from a movie within the camera.
Photos or movies recorded in AVCHD on SD Memory Cards are easy to view on a Panasonic VIERA TV or Blu-ray Disc Player – simply insert the card into the device's SD Memory Card slot. Alternatively, users can use an optional mini HDMI cable to output still images and movies directly to the TV via VIERA Link.
In addition, with the included software PHOTOfunSTUDIO 6.1 HD Lite Edition, it is easy to view and edit recorded content. Users may also choose to upload videos to YouTube™ or burn them to a DVD disc for archiving.

Advanced GPS system (DMC-TZ20)
The TZ20 is an excellent travel companion as it also features a comprehensive built-in GPS system. The location data, latitude and longitude where a photo was taken is embedded automatically in the EXIF data. These geo-tagged images can be pinpointed on online maps making it easy to share your travels with friends and family.
The GPS function shows the name of the country, state, city and key landmarks using the internal data library, giving users real-time information to locate where the photo is being taken. Great for holiday makers, the area information covers 203 countries or regions for global users, plus more than 1,000,000 landmarks over 78 countries or regions are in the database. Photos and movies with location names are automatically sorted alphabetically in the camera so they can be accessed quickly. By using PHOTOfunSTUDIO 6.1 HD Lite Edition software, users can sort images by location name. The internal clock of the camera automatically adjusts to reflect the local time where the image is being taken. Menus for operation of the GPS function are located in an independent tab for quick access.
Smart Touch Screen for intuitive touch-control (DMC-TZ20)
The DMC-TZ20 adopts touch-screen operation with a new Smart Touch Screen. Auto Focus is immediately set to the subject by simply touching the selected area on the large LCD and users can also release the shutter. The generous 3.0-inch, 460,000-dot high resolution screen reflects fine details, making it easy to check the focus before shooting.
With the Intelligent Scene Selector in iA mode, the camera automatically switches to the appropriate mode according to the subject touched. For example, a touch on a human face switches to portrait mode, a touch on the background or scenery switches to scenery mode and a touch on a subject close to the camera switches to close-up mode. You can directly touch the on-screen icon to change menu settings quickly.
Users can play back images by touching the thumbnails. To play back images one by one in order, simply drag the image over the screen with a finger to browse the collection of photos as they flip over like the pages of a book. Images can be enlarged up to 16x by touch.
The Intelligent LCD with wide viewing angle automatically adjusts screen brightness as the surrounding brightness level changes, ensuring easy visibility at all times. The AR (Anti-Reflection) coating is especially effective in suppressing reflection under strong sunlight.
Included software PHOTOfunSTUDIO 6.1 HD Lite Edition
With quick start-up and fast data processing, the PHOTOfunSTUDIO 6.1 HD Lite Edition software bundled with the DMC-TZ20 makes it easy to sort and organise your entire photo library. The Face Recognition function automatically sorts the photos by the registered faces, while the geo-tagged photos and videos can be sorted by location.
Recorded movies can be edited with the Short Movie Story function and saved in MPEG2 to burn onto a DVD disc. Users can also enjoy making photo and movie slideshows with a variety of effects and use their iTunes music library as background music. It is also possible to add a title or comments on a scene using the information from the place names recorded with the GPS and from people's names registered in Face Recognition. In addition to the direct connection of the camera, users can also upload photos to Facebook© and movies to YouTube™ via this software.
About Included Software PHOTOfunStudio 6.0 (DMC-TZ18)
With quick start-up and processing of images, PHOTOfunStudio 6.0 makes it easy to sort and organise your photo library. Using your PC, you can create a slideshow of photos and videos with transition effects and music and burn it onto a DVD disc as an MPEG file or easily upload it to YouTube.
Included Accessories
Li-ion battery, battery charger, USB connection cable, AV cable, software CD, and strap. Stylus pen (DMC-TZ20 only).
Optional Accessories
Marine Case (DMC-MCTZ20E: $449rrp), Battery Pack (DMW-BCG10), Mini HDMI cables (RP-CDHM 15/30).
The new TZ Series cameras will be available from consumer electronics retailers and photographic specialists. For more information about the LUMIX camera range, visit the offical site here or phone 132 600.