Panasonic's men's shavers have been designed to follow the contours of the face and, thanks to a number of innovative features, ensure every shave is fast and close, taking the tedium out of a daily routine. Now, two new shavers have been added to the range with features that guarantee a smooth shave every time.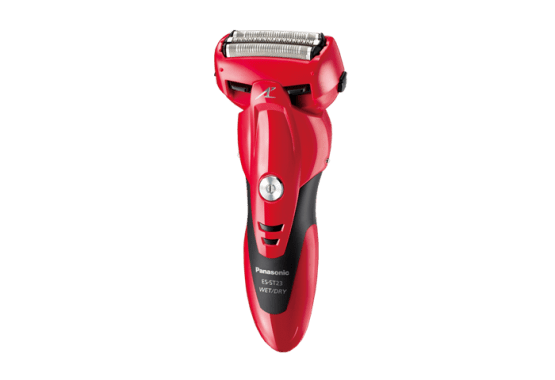 The ES-ST23 features a multi-fit 'arc' 3 blade system which allows the blades to get closer to your skin, even the tricky areas, and is powered by the world's fastest linear motor which means you'll enjoy a fast, consistent shave that is also gentle on your skin. Conveniently, the ES-ST23 shaver can be used for dry shaves or with lather under the shower because it is 100% waterproof. This also makes cleaning quick and easy with a simple rinse under running water.
The ES-SL41 is a high quality, stylish shaver that, just like the ES-ST23, offers the choice of a wet or dry shave and is fast to clean. As well, the shaver's curved, three blade foil system gets close to your skin, perfectly matching the contours of your face. The blades are incredibly thin and extremely sharp and Panasonic's fastest linear motor will ensure you get the perfect shave.
Experience the difference a Panasonic shaver can make to a routine that most men find to be a chore and enjoy a shave that is closer and more effective than ever before.