Whether you're a master chef or just looking for an easy way to cook for your family every day, Panasonic Inverter microwaves make it easy to prepare healthy, delicious and perfectly cooked meals every time.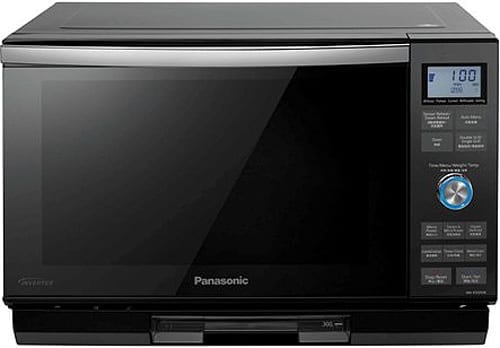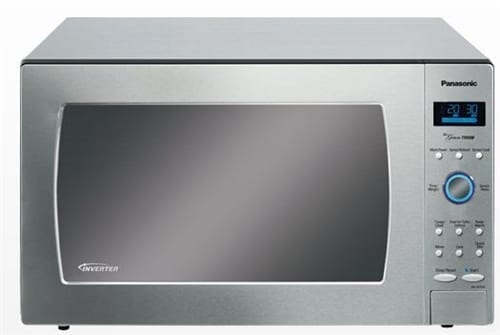 Now Panasonic have added two new Inverter microwave models to the range, NN-DS592B and NN-SE792S, featuring enhanced functionality and stylish designs that ensure they'll look fabulous in any kitchen.
You may have found when cooking with microwaves that your food isn't cooked evenly, with both cold and overcooked patches, which is frustrating and makes cooking a chore. Panasonic's advanced Inverter technology does away with this problem by delivering continuous heating at modulated power resulting in evenly cooked food.
The NN-DS592B delivers the benefits of Inverter technology but also offers the convenience of steam and double grilling. Steam cooking allows you to prepare meals that are full of flavour, and maintain moisture, texture and nutrients. You'll enjoy meals that are healthy and cooked to perfection. As well, the clever flatbed design means a conventional turntable is not required which gives you a lot more space so you can use larger or rectangular dishes.
Meanwhile, the 44L NN-SE792S Prestige Inverter sensor microwave oven features One Touch Cooking and Reheating Genius Sensor. With pre-programmed cooking and reheating cycles for your favourite meals, whipping something up at the end of the day becomes incredibly simple and fast. This feature-rich model offers 14 Sensor Cook menus, word prompting, Inverter Turbo Defrost and a child lock for added peace of mind. The NN-SE792S offers a stunning finish, thanks to its full fingerprint resistant stainless steel, half mirror glass door, exclusive Touch Dial (like an iPod) and blue LCD display.
Treat yourself to one of Panasonic's new microwaves and leave the disappointment of unevenly cooked food behind. Preparing meals will be a breeze and your family and friends will love you for it. In the meantime, you can watch MasterChef Series 2 winner Adam Liaw as he demonstrates how Panasonic's Inverter Microwaves work in our exclusive video series.