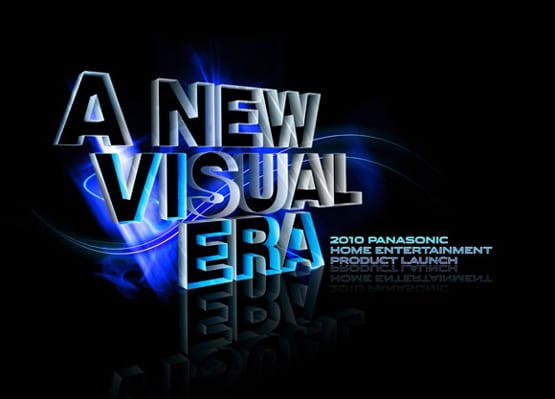 Panasonic Australia is launching it's 2010 line-up of home entertainment products this week in Melbourne and we're inviting you!
The exclusive event will be streamed live online as revolutionary products are revealed to Australians for the first time. Watch as Panasonic defines the future of 3D entertainment with its Full High Definition 3D solution.
New products will be showcased by product mangers, including the very latest from VIErA, Blu-ray and DVD entertainment set-ups, internet enabled and networked Full HD TVs, along with Panasonic's Home Theatre and audio range. In addition there will be live acts as well as Panasonic Australia Managing Director Steve Rust speaking on Panasonic's place in the industry today and in the future.
To be a part of this landmark event and be amongst the first people in Australia to see the latest in home entertainment technology simply tune in Wednesday 21st April at 7:15pm via panasonic.com.au/anewvisualera