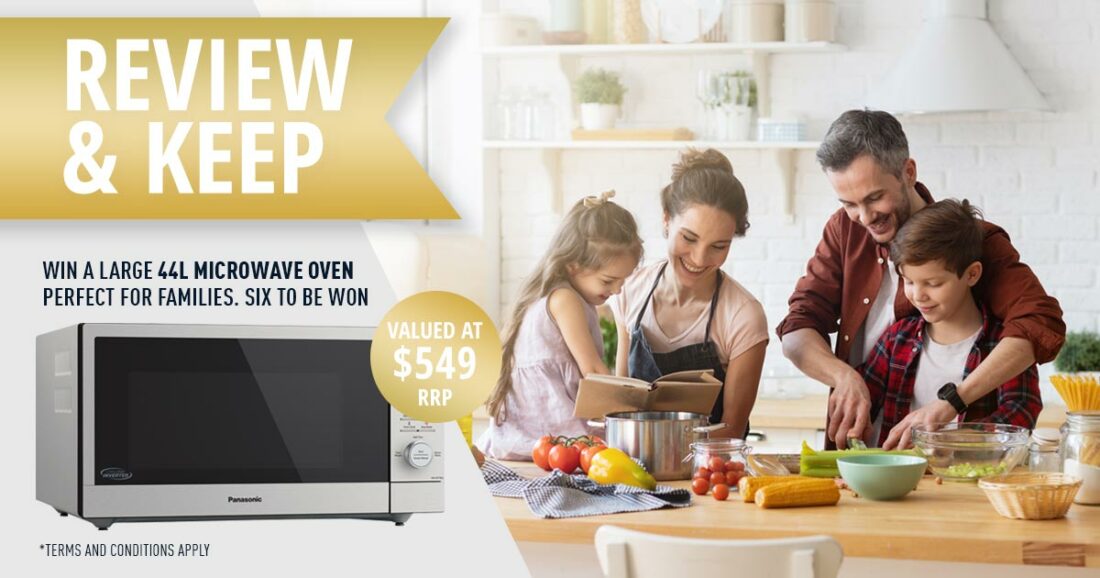 Is spending less time in the kitchen one of your new year's resolutions? Begin 2021 with more free time thanks to our NN-SD79L 44 Litre Microwave Oven.  Perfect for large families and home cooks who love to entertain, it offers a range of convenient features that will save you time while improving your culinary capabilities. We're offering six lucky households a chance to review our flagship family-sized microwave model in exchange for their honest feedback.
Bigger is better for large families.
The NN-SD79L 44 Litre Microwave Oven features a convenient 380mm wide opening that caters to big plates and large dishes. Its generous size is perfectly suited to family favourites such as casseroles and pasta bakes, making it easy to serve hot meals in minutes.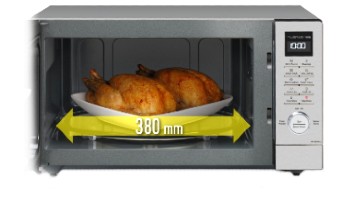 Cyclonic Inverter Power

'Cyclonic Inverter' technology distributes microwave energy evenly through the oven for perfectly cooked, heated or thawed meals, regardless of shape and size.
Genius Sensor Reheating

'Genius Sensor' delivers cooking precision and saves time. It monitors humidity levels and the steam from the food that is being heated, for optimal heating and cooking results.
Learn more about the NN-SD79L 44L Microwave Oven
This promotion has ended.
Please follow us on Facebook to stay up-to-date with future promotions!