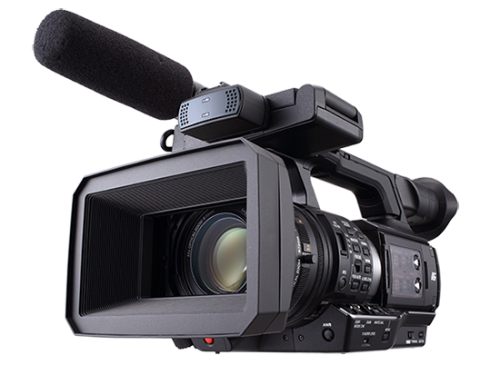 At the recent 2014 Panasonic Business Systems Roadshow, we released our first P2 HD handheld camcorder with innovative AVC-ULTRA recording. This model is the ultimate tool for mobile broadcasters; combining quality, efficiency and flexibility to produce stunning images, while providing operators with all the key functionalities of our high-end, shoulder-mount camcorder.
Mathew Alexander, Product Manager, Broadcast, Panasonic Australia, said: "The ultimate mobile news acquisition tool, the PX270 is suitable for a wide range of sports, corporate, education and event applications."
"This handheld camcorder is convenient for broadcasters in the field who want the flexibility of switching between it and the shoulder mounted AJ-PX5000. Features such as streaming, codec and menus are the same for the user, so operation is streamlined."
VIDEO
Get some insight into the AJ-PX270EN's development
MORE
Read the full press release.
AJ-PX270EN official page.
Exciting new products take centre stage at BSG Roadshow.
Get some insight into the AJ-PX270EN's development.
---
Contact us
Contact us for more information on Panasonic Business products:.