Don't miss an extraordinary opportunity to spend an evening at Panasonic Head Office getting to know the latest LUMIX cameras and lenses, as well as learning from photographic masters, Ken Duncan, Jack McCoy, Nino Tamburri and Rene Hernandez.
This event will feature talks, hands-on demonstrations, workshops and an introduction to the splendour of 4K imaging. Attendees will get up close and personal with the GH4 (4K), GM5, GX7, LX100 (4K), FZ1000 (4K) and G Series Lenses.
RSVP BY 11th NOVEMBER
Please complete our registration form or simply email lumixevents@panasonic.com.au.

ABOUT KEN DUNCAN | Photographer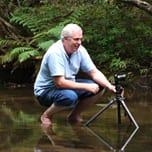 One of this country's best-loved photographers, Ken Duncan is also a LUMIX ambassador. His striking images can be found worldwide, with work appearing in international magazines Time and National Geographic, as well as several prestigious coffee table books. Ken was also named International Music Photographer of the Year for his groundbreaking work with Midnight Oil.
ABOUT JACK MCCOY | Surf filmmaker, Photographer, Writer, Director, Producer and Cinematographer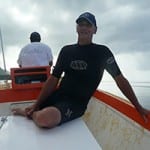 LUMIX ambassador and legendary surf filmmaker, Jack McCoy is an award-winning photographer, writer, director, producer, and cinematographer. Famous for the critically acclaimed surf film "A Deeper Shade of Blue", Jack has a bio packed with so many documentaries, TV Commercials, rock clips and feature films that it would be impossible to list them all in one article.
ABOUT NINO TAMBURRI | Director of Photography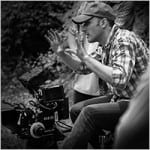 Nino has been working in the film industry and camera department for over fifteen years. During this time he has worked on and photographed some of Australia's most distinguished TV dramas, TV advertising and Motion Pictures. Nino uses lighting, colour, composition and camera movement to make memorable images that enhance the story or deliver a message. His variety of work encompasses short and feature film, commercial advertising, television drama and still photography.
ABOUT RENE HERNANDEZ | Filmmaker, Writer and Producer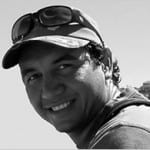 Rene is an AFI award-winning filmmaker with a background in theatre and performance. His direction is altruistic and characterised by realism, movement and strong aesthetics. His short films have won awards at the Clermont Ferrand, Aspen and Prague film festivals. 'THE GROUND BENEATH' was a semi-finalist for an Oscar nomination for Best Short Film. Rene has produced and directed advertising and corporate work for multinational companies. Currently undertaking a Masters of Creative Arts (Research).
ABOUT THE EVENT
Date: 18th November
Time: 6-8pm
Venue: Panasonic Australia HQ – 1 Innovation Road, Macquarie Park NSW 2113
Getting here by train: stop at Macquarie University station
Getting here by car: 3 hours free parking at Macquarie Shopping Centre
Light refreshments will be provided. Click here to download the invitation.
RSVP
By 11th November: please complete our registration form or simply email lumixevents@panasonic.com.au. Be sure to include the following details:
• Your name
• Number of people coming
• Products you are interested in seeing at the event
Thank you and we'll see you there!