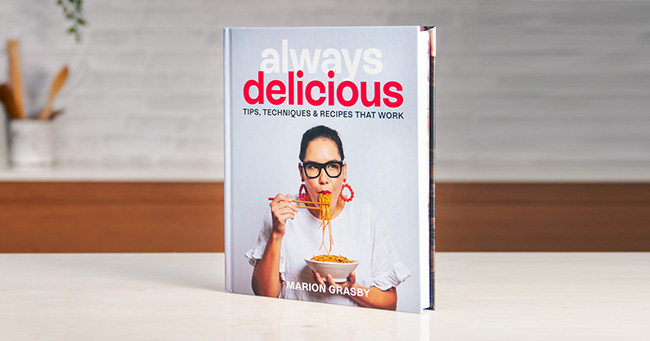 To celebrate Panasonic's partnership with much-loved Food Entrepreneur, Media Publisher & Panasonic Ambassador Marion Grasby, we are absolutely thrilled to be giving away her "Always Delicious" cookbook to five lucky readers. In the best-selling book, Marion shares tips, techniques and recipes that will delight her legions of worldwide fans. Complete the form at the bottom of this page for your chance to enter and win!
Panasonic began working with Marion in 2021, and the collaboration, "Marion's Test Kitchen", has seen the fan favourite showcase the versatility of Panasonic's multifunction kitchen appliances. Marion recreates engaging recipes in Convection Microwaves, Bread Makers and Rice Cookers – showing home cooks how popular meals can be created fuss-free, and with delicious results.
And now, the second year of the partnership is sure to whet viewers' appetites as 'Test Kitchen' returns with six new episodes. The menu for the first episode begins with an entrée of Prawn Po-boy sliders, moves onto a main course of Hot Honey Chicken, and ends with some scrumptious Butterscotch Self Saucing Pudding for dessert. And all cooked entirely in Panasonic's NN-CD58JS Microwave Oven!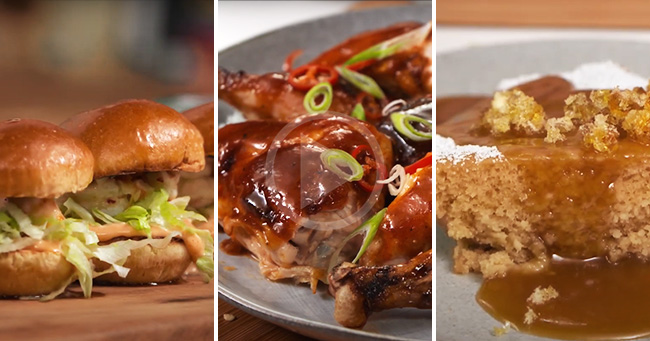 This year will also introduce a new series, which shows Marion tackling exciting culinary challenges using Panasonic home appliances such as Refrigerators and Convection Microwave Ovens. This four-part series will promote the versatility of these kitchen heroes and encourage viewers to step up their cooking repertoire.
All new episodes will be launched across Marion's popular Facebook, Instagram, and YouTube channels.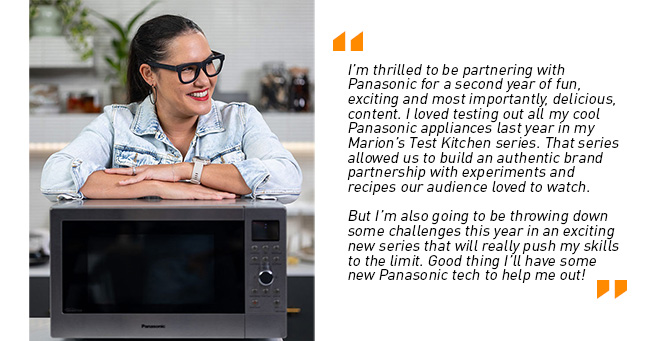 For your chance to win 1 of 5 "Always Delicious" cookbooks fill in the form below and tell us which of the three new 'Marion's Test Kitchen' recipes is your favourite and why.
Are you pining to create Prawn Po-boy Sliders, hankering after Hot Honey Chicken, or do you have a sweet tooth for Butterscotch Self Saucing Pudding?
Have you ever wanted to know more about the technology inside your Panasonic appliance and how it can streamline your cooking? Check out the video here, as Marion unveils the full capabilities inside our Convection Microwaves.