Colin Harm, Training Solutions Manager, Panasonic Australia, cuts through all the camera tech-talk for a simple insight into mirrorless versus DSLR camera systems. Part 1 of this two-part special looked at the development of the mirrorless camera system; in Part 2, Colin provides a very thorough examination of his favourite models in the Lumix G Series mirrorless camera range.
A CAMERA FOR EVERY PURPOSE
Lumix DMC-GF6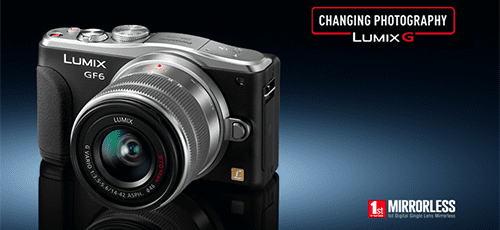 Each Lumix G Series camera is designed for a specific purpose. For example, the GF6 is styled along the lines of a point and shoot camera and this camera is aimed at someone who is new to system cameras or new to photography, or someone who is looking for simplicity. The camera has minimal controls on the body; the main prominent button is the iA (Intelligent Auto) and it features a touch screen with an interface that is simple to use. This allows for a very small camera body, making it easy to transport and have ready to shoot in an instant.
The GF6 can be quickly put into iA mode (where the camera will intelligently make all photographic decisions and adjustments), so all the photographer has to do is point, compose and shoot. Of course, as with all Lumix system cameras, it is designed to adapt when the user wishes to advance into more sophisticated shooting. Al modes such as PAS and fully Manual mode are available through the touch interface and the camera is also a very capable video camera, which in many instances will outperform a dedicated video camera.
Lumix DMC-GH3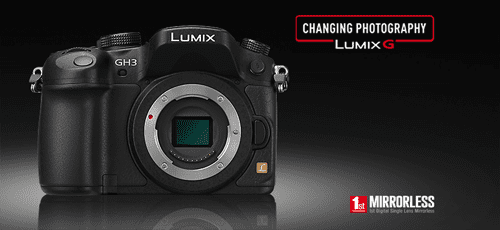 Now, let's look at the GH3. This is a camera more in the style of a traditional SLR; its direct-access features invites the user to experiment a little or a lot, and while it still has the iA feature, it's not as prominent as with the GF6. This camera allows full flexibility, and as such there is a dedicated selector so the user can quickly switch between Programme, Priority and Manual modes. Plus, it also boasts customisable buttons that the user can programme with short cuts to quickly set the camera up to their preferences. The GH3 has many sophisticated functions that give assistance to the advanced shooter and it also features superior video shooting capabilities.
CHOOSING THE RIGHT LUMIX
Of course there are Lumix G Series cameras in between the GH6 and the GH3, which have varying degrees of functional access and body styles. What some users might see as a con, others see as a pro and vice versa. When I'm advising people on what camera to choose, I stress the importance of understanding their own needs.
For instance, the GF6 has a smaller battery giving about 340 shots from a single charge, this allows for the camera to be very small and easily carried by the casual shooter or tourist, this could be considered a con for the person who takes their photography very seriously and shoots many more shots.
The more advanced user would appreciate the GH3, which has a much larger battery and an additional battery in an optional adaptor, which allows the user to shoot up to 1000 shots in a day. For the GH3 shooter, the physical size of the camera is less of a consideration yet the GF6 shooter may consider the size of the GH3 to be a con.
COLIN HARM SHOOTS WITH…
I personally shoot with a GH3, as I like to take control of the camera and shoot in my style. This style changes through the day and when I am travelling, customising the camera is important to me. I traditionally shoot at eye level, so the viewfinder is important to me, whereas someone coming from compact cameras may not even use the eye level viewfinder. I also like the ergonomics of the GH3. It is large enough for me to hold in a traditional SLR style of shooting, yet due to the mirrorless system I can still carry my GH3 and a good selection of lenses in a camera bag (and be able to carry it day in day out without the camera becoming a burden). I also have an interest in video and as such, the advanced video functions of this camera come into their own be it either for work or holidays.
READ MORE
Understanding tech-talk with Colin Harm | The advantages of a mirrorless camera system – Part 1.