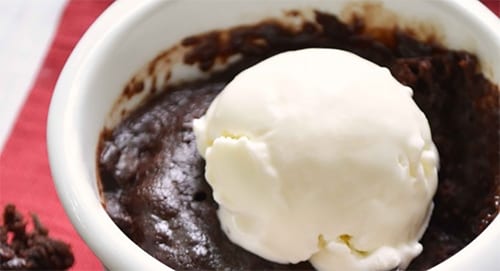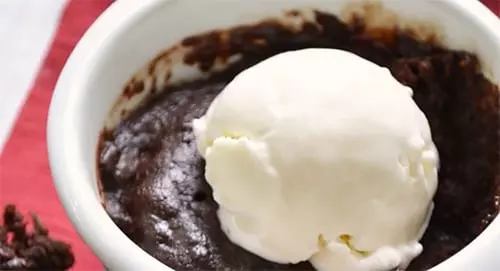 Source: Pinterest.com
There is hardly anything so delicious, so delightful, or so darn decadent as a rich and gooey brownie. Of course, an old-fashioned pan of brownies does come with its own set of problems. To begin with, they take forever to make then there is the fact that it is virtually impossible to eat just one. Comfort food can quickly turn to an uncomfortable 'food baby' when one is left alone with a pan full of these wicked treats. Which is why we should all hail the Interwebs heroes who have taught us the ultimate in foodhacking pleasure: the microwave brownie.
This one is chocolate-ly heaven in a mug. It can be prepared in the time it takes for your fave TV show to run a commercial break and won't leave you with a container full of its brethren to tempt you into a sugar-shock coma!
Microwave Brownie in a Cup

Ingredients
• 2 tablespoons of butter
• 2 tablespoons of sugar
• 1 firmly packed tablespoon of light brown sugar
• ¼ teaspoon of pure vanilla extract
• Pinch of salt
• 1 egg yolk
• 4 tablespoons of flour
• 1 tablespoon of unsweetened cocoa powder
• 2 heaping tablespoons of semi sweet chocolate chunks
Instructions
1. Melt butter in microwave safe mug or ramekin. Butter should be melted, not boiling.
2. Stir together butter, sugars, vanilla and salt.
3. Stir in egg yolk. Do not use egg white! Save for a different recipe or discard.
4. Add flour and cocoa powder and stir again until well combined.
5. Finally, add chocolate chunks.
6. Cook for about 45 seconds in microwave. Do not over cook. Microwave times may vary.
Final touch
Top it up with your favourite ice cream.