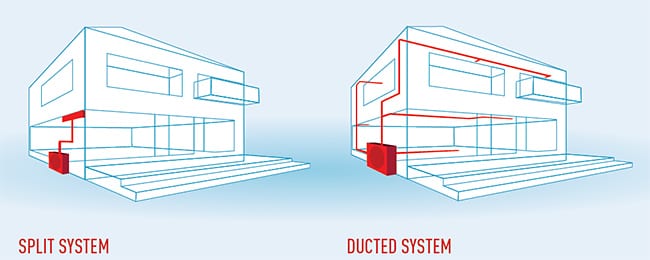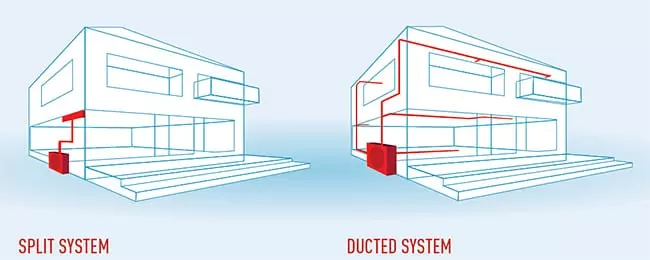 Choosing the right Panasonic air conditioning for your home needn't be a daunting task. Panasonic has a range of reliable air conditioning units, including cooling, reserve cycle, room-only and ducted systems, to suit any home design and budget. Panasonic's intelligent air conditioning technologies ensure maximum energy efficiency, pure air quality and precise temperature control, plus they are designed to work with your home's natural air flow and temperature range to create the perfect climate. The first question you'll be asking is "do I want room air conditioning or a ducted system?" We've put together a handy guide to help you decide.
READ MORE: Air Conditioning Buyer's Guide by Panasonic.
Room or ducted air – what's the difference?
Room air conditioning refers to a split system comprised of two separate units – an outdoor unit that is placed in an area with plenty of airflow and an indoor unit that is fixed inside the home. Ducted systems have an outdoor unit and a concealed indoor unit, and deliver air through ducting pipes (usually in the ceiling) into each room via vents on the floor, wall or ceiling.
1) PANASONIC ROOM AIR CONDITIONING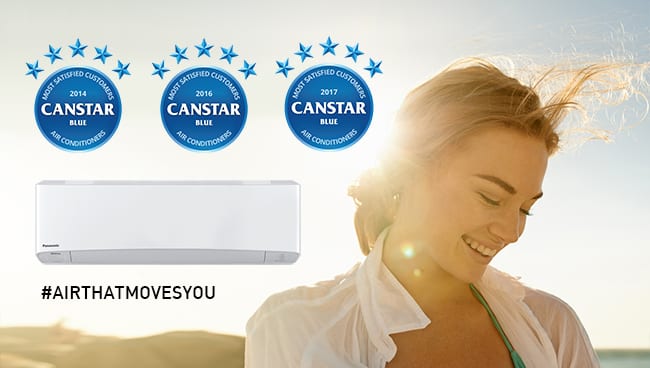 Our-award winning ECONAVI and Inverter room air conditioners promote energy efficiency without sacrificing comfort and convenience, by applying high-precision sensor and control technologies to optimise heating and cooling operations from room to room. Affordable and easy to install, these wall split systems are mounted high on the wall and provide efficient heating/cooling as air sinks through the room. Wall splits are designed to heat/cool one room and are comprised of an indoor fan coil unit and an outdoor condenser.
There's an app for that: Panasonic Sizing Wizard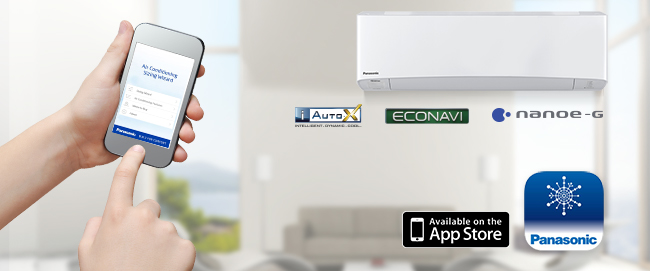 Choose the wall split system that best suits your needs with the Panasonic Air Conditioning Sizing Wizard. This clever tool will also show you product features, the advantages of Panasonic technology, prices and dealer locations.
Download for iOS
Panasonic Air Conditioning Sizing Wizard
2) PANASONIC DUCTED AIR CONDITIONING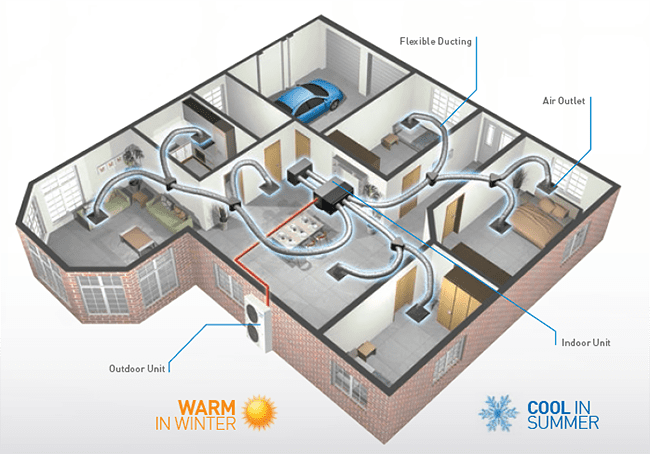 We offer a range of ducted air conditioning solutions for homes and medium-sized buildings such as offices and restaurants. Consisting of an outdoor unit and a concealed indoor unit, these systems deliver air through pipes (usually in the ceiling) into each room via ducted or cassette vents. These systems look very discreet and have been designed with flexibility in mind, which is extremely helpful when designing a system for your home, and also makes installation much easier. Both the indoor and outdoor unit are compact and lightweight, making them easy to transport, and easy to install. With easy to use controls, settings like on/off, temperature adjustment, operation mode and fan speed adjustment are all at your fingertips. Each system also allows detailed settlings like weekly timers, plus your air conditioner can easily be zoned by your installer to allow complete choice over which rooms you heat or cool.
Find your Perfect Air Conditioning Solution
Contact us for a no obligation quote today by simply filling in the online form found below.
request-a-quote.panasonic.com.au
Panasonic air conditioners rated Australia's favourite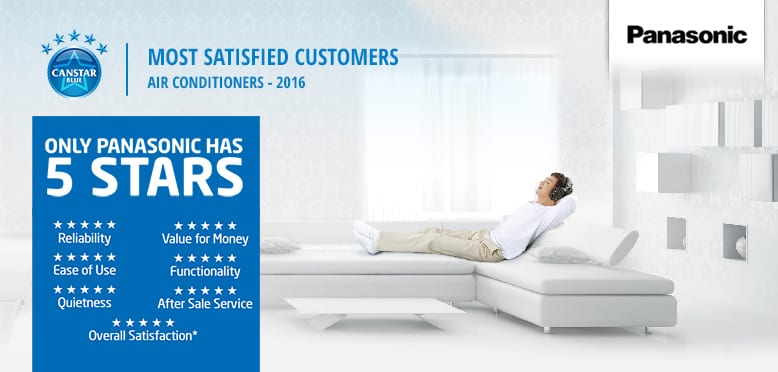 Panasonic Air Conditioners have once again topped the industry, winning the 2016 Canstar Blue "Most Satisfied Customers" award in the Air Conditioning category. Canstar Blue surveyed hundreds of households who purchased and installed a new air conditioning unit, and asked them to rate their brand on a number of important variables, including ease of use, reliability, quietness and value for money. We're delighted to say that only Panasonic air conditioners received a five star rating across the board from Australian consumers.
READ MORE: Panasonic air conditioners rated Australia's favourite.
Panasonic Air Conditioning and Ventilation Solutions