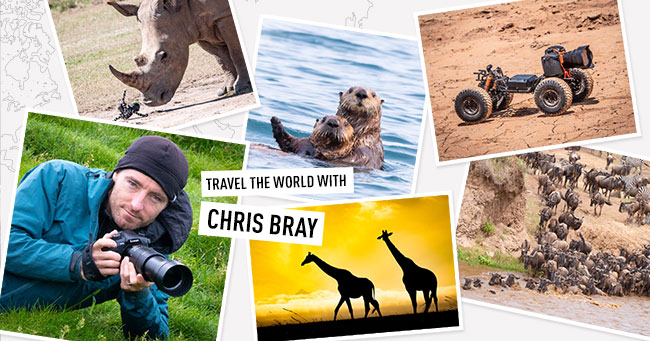 We're delighted to reveal the newest global LUMIX ambassador is Australia's own Chris Bray! An award-winning nature photographer, Chris spends his time leading small-group photo tours to the most extraordinary places on Earth. Hardly surprising when you consider Chris' entire life has been an adventure; he grew up sailing around the world, went on to lead various world-first arctic hauling and sailing expeditions and even launched what is now Australia's largest photo tour company, 'Chris Bray Photography'.
No stranger to danger, to get the perfect shot Chris Bray wades into situations that would give most of us pause. In 2017 he leaned out of a helicopter and fought turbulence to capture an ash-streaked ice cap that conceals an active volcano for his celebrated Wildlife Photographer of the Year image, Fire Ice. Just last month, Chris held fast in another perilous situation when the peaceful Alaskan scene he was enjoying from a small boat was suddenly interrupted by an avalanche of glacial ice crashing into the water and rocking his craft with huge shockwaves.
The astounding footage he shot made headlines around the world and Chris said that while shooting steady video of a calving glacier from a small, rocking boat with a long lens is very challenging, the stabilising and mirrorless technology in his LUMIX GH5 made the feat a lot easier.
"The effect of stabilised lenses working together with stabilised sensors is almost unbelievable, and being a mirrorless system means you can film while keeping the camera held steadily up to your eye rather than wobbling at arm's length like I used to have to with a DSLR.

"The whole lightweight kit is also so much easier to hand-hold for longer periods so you don't miss the moment or get shaky, and adding extra stabilising in post-production if needed is incredibly easy and effective now too. I also grew up on a sailboat, so I'm well practiced at staying steady in a rocking boat."

– Chris Bray, Photographer and LUMIX Ambassador
The inherent adrenaline in experiencing a wall of splintering ice up close is easy to imagine but sometimes Chris' death-defying photography scenarios are a whole lot cuter… like the time he was squashed by a very curious and cuddly 100kg+ baby elephant seal (it went to sleep in his lap like a cat!) and then went viral when the footage hit social media. He said the experience and global attention were both were equally unexpected, and wonderful for different reasons.
"It's one of the highlights of my line of work that I find myself in remote places where the wildlife are still so unafraid of man that they sometimes seek interaction to satisfy their own curiosity. The other highlight is that through photography and videography I then get to share unforgettable experiences like that with people around the world, which helps raise their awareness and care for these special animals and environments."

– Chris Bray, Photographer and LUMIX Ambassador
Of course, wildlife photographic adventures rarely involve adorable giants determined to snuggle the photographer senseless! When he's not canoodling with baby elephant seals, you're more likely to find Chris capturing heart-stopping shots of wildebeests tangling with predators to cross the Mara River, brutal Komodo dragon fights, or lions bringing down prey. It's not for the faint-hearted but Chris says coping with the animal kingdom's harsh realities is all about balance.
The Great Escape! Worlds luckiest wildebeest right here! Every year hundreds of thousands of wildebeest and zebra (and some topi) migrate in a loop around from Tanzania to Kenya and back again, but the Mara river stands in their way. Gathering on the banks at multiple places eventually one takes the plunge and starts to swim across and all the rest follow in a one of nature's greatest spectacles. The river is full of giant Nile Crocodiles like this monster that take many every day, but some, like this wildebeest, manage to escape the jaws of death by mere millimeters! I filmed this in slow motion on my @lumix GH5, pretty amazing to watch all the detail hey! The croc then swam off and grabbed another one instead.

Posted by Chris Bray Photography on Sunday, 8 September 2019
"Those moments of intense drama can often make for the most arresting photographs and videos. At the time, peering through the viewfinder clicking away, I'm so busy worrying about keeping the camera steady and triple-checking settings and so on that I do feel quite insulated from what I'm actually witnessing.

"It's not until I'm reviewing my photos after that I sometimes find images that really don't need to be shown – such as shots revealing suffering. Often times though, kills are surprisingly clean, quiet and tidy. While it's not nice to see something killed, so long as there's no great suffering, I accept that's just nature, and have to remember that I wouldn't want the predators nor their adorable babies going hungry, either."

– Chris Bray, Photographer and LUMIX Ambassador
For wildlife photographers, getting the camera in close to reveal intimate perspectives requires creativity and some unique inventions. Chris studied electrical engineering and embraces technology in his work, often strapping motion sensors to cameras and dropping them deep into the ocean at night, or leaving them beside trails and half-eaten carcasses. One of his current favourite set-ups in Africa is a LUMIX GH5 mounted on a cheap, stripped-down, remote-control, 4WD toy car. Chris said the trick is to trigger the animal's innate curiosity so that it comes over to investigate the camera of its own accord.
"If you drive the rover too close, or even move it when the animal's too near, most animals tend to shy away – and you also end up with shaky footage! So I deploy the rover some distance away and gradually edge it closer, moving it around until finally the animal spots it, and then all you have to do is wait, and hope."

– Chris Bray, Photographer and LUMIX Ambassador
Over the last 23 photo tours Chris has run in Kenya, he's had everything from lions, cheetah and hyenas, through to elephants, rhinos, giraffes and even leopards come and investigate his remote cameras.
"I had a great result a few weeks ago – I just left my LUMIX GH5 with a motion-sensor trigger sitting on a tiny tripod on a patch of bare earth I knew rhinos liked to laze in during the heat of the day, and sure enough a herd eventually lumbered over.

"One rhino actually spotted the camera and came right up, so close most of her head was out of shot and all I was getting was photos of the inside of her nostril, until she gently knocked the camera over onto its side into the perfect portrait orientation and then stood back while the camera clicked away taking dozens of perfectly composed vertical portraits, horn and all. Even more unbelievably, she then then stood the camera back upright!"

– Chris Bray, Photographer and LUMIX Ambassador
Chris turned his back on a decade's worth of lugging around bulky and expensive pro DSLR camera set-ups after an experience with camera-envy on one of his photo tours turned him into a mirrorless fan (and in our view, the perfect ambassador for the LUMIX range!).
"I'm stoked to be a Global LUMIX Ambassador – it's a real honour. I've been watching mirrorless cameras evolve and become more popular with my photo tour guests but it wasn't until a little over a year ago when a guest brought a LUMIX GH5 to my Namibia and Botswana tour that I suddenly realised I was behind the times; my guest was capturing better photos and videos than I was able to – and utilising awesome features completely unavailable to me – with this tiny kit that so much lighter, smaller and more affordable than mine! I borrowed his camera and did some direct comparisons, and before I'd even finished my tour, I'd already bought a GH5 and set of lenses online.

"It was a huge leap for me but after lugging both systems around the world for a while, pretty quickly I found that I wasn't even bringing out the DSLR anymore, and even better than that, the joy of using this new kit had completely re-energised my photography."

– Chris Bray, Photographer and LUMIX Ambassador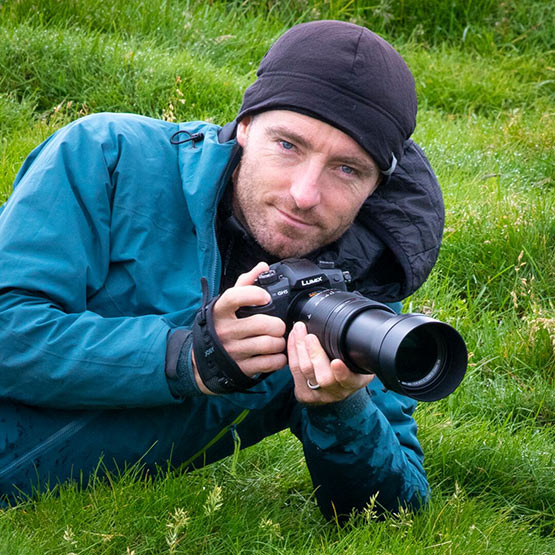 As you might expect from someone whose life is so intrinsically linked to the natural world, Chris is passionate about preserving the extraordinary wildlife, landscape and cultural experiences he photographs. Chris sits on the advisory committee for The Australian Geographic Society, he's the founder and CEO of Conservation United, and he recently created the new eco-accommodation 'Swell Lodge' on Christmas Island. He continues to run photo tours to the world's most amazing places too, including Alaska, Iceland, Greenland, Antarctica, Kenya, Patagonia, Tasmania, Kangaroo Island, Norway and more.
If you want to travel the world with our new LUMIX ambassador, Chris Bray's upcoming tours could have you photographing the Galapagos and Amazon hummingbirds, or journeying through the deserts of Namibia and vast wetlands of Botswana, or even discovering a tropical paradise a little closer to home (and Chris' heart) at Christmas Island. Visit Chris Bray's website www.ChrisBrayPhotography.com to find out about all his other glorious photo tour destinations.
Chris Bray Photography Tours
Namibia & Botswana
May 2020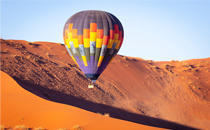 The ultimate southern African safari – from the sweeping, desiccated deserts of Namibia to the lush wetlands of Botswana's Okavango Delta, you'll fly between small, luxury tented camps and photograph the vast array of wildlife, culture and landscapes from game drives, boat rides, a hot air balloon and even a doors-off helicopter flight.
MORE INFO
Christmas Island
June 2020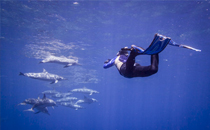 Dubbed the 'Galapagos of the Indian Ocean,' Christmas Island offers paradise full of rare and unusual birds, crabs, waterfalls, turtle-nesting beaches and crystal-clear tropical reefs. You'll experience a unique photography tour encompassing four wheel driving, boat trips, cave swims, blowholes and some of the world's best snorkeling.
MORE INFO
Galapagos, Amazon & Andes
Oct-Nov 2020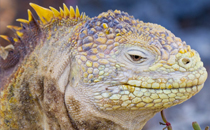 On board a luxury private cruise ship you'll explore the Galapagos, including giant tortoises and snorkeling with playful sea lions and turtles. You'll canoe into the Amazon to photograph monkeys, macaw parrots, caimans and more before heading off to an exclusive lodge in the Andes, buzzing with hummingbird species and other wildlife.
MORE INFO