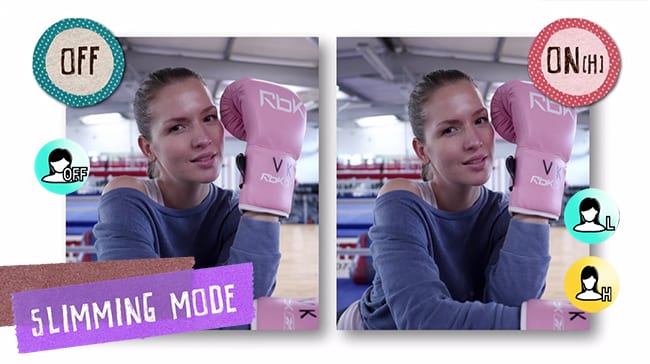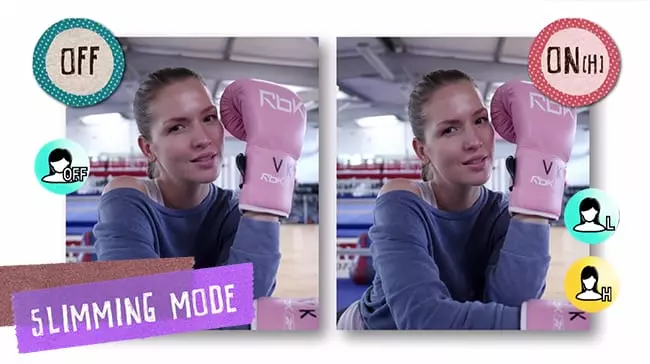 Dolly Parton famously said "there's no such thing as natural beauty" and while that may not be strictly true, it never hurts to give nature a little boost – especially when it comes to looking your best in a happy snap. When you are taking as usie (duo selfie) or wefie (group selfie), there's the added pressure of making sure everyone looks totally on point – you don't want to have people untagging themselves when you post the pic!
That's where the LUMIX GF7's extra features come in handy. In addition to taking brilliant hands-free selfies, our favourite new toy also offers a Beauty Mode and Creative Filter effects to make sure everyone in your picture looks #flawless.
Beauty Mode
Have fun with the GF7's Beauty Modes that make you and your buddies look fantastic without complicated settings or manual retouching. In 'Defocusing' mode your face will be sharp and the background blurred for a natural, attractive portrait. 'Soft Skin' makes your skin look smoother and there's even a 'Slimming' mode, which does exactly what its name suggests…
Creative Filters
You can shoot with a whole host of creative filter effects simultaneously and then compare, contrast and choose your favourite. With 22 different effects available, you will be spoiled for choice.

Check out the GF7: Single Lens Kit and Twin Lens Kit.
Tag your bestie in a moment made to share and win a LUMIX GF7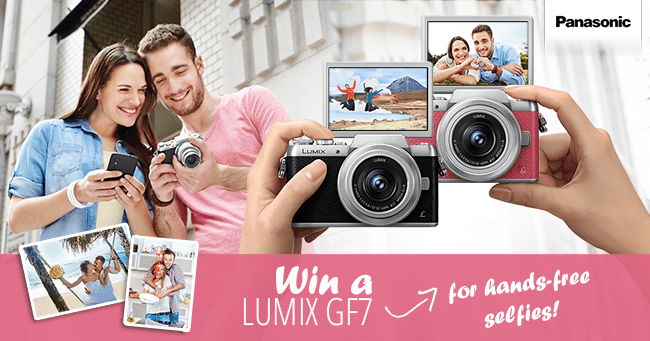 Calling all best buddies, babes and BFFs! When you post an "usie" (that's a duo selfie) just made to share and tag your partner-in-crime, you could both win a LUMIX GF7 – the camera that makes selfies hands-free.
From 05/May/2015 to 31/May/2015, we are giving away 2x LUMIX GF7 interchangeable lens cameras every week to the most creative buddies in this usie comp. Entering is pretty simple: check out the theme on our Facebook page, post an usie with your buddy (don't forget to tag!) and answer the 'question of the week'. Impress us and you could both be the proud owners of our latest G Series baby worth $699RRP (terms and conditions apply).
ENTER NOW!