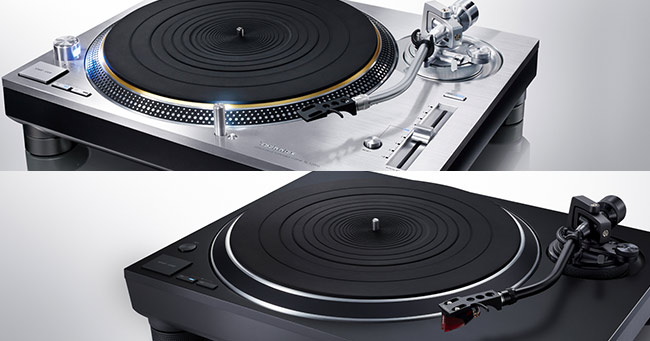 The brand Technics is synonymous with a premium audio experience and after success in key markets around the globe, it is now here in Australia and winning excellent reviews for its iconic turntable range. The latest Technics products have a timeless design true to the brand's original clean, stylish lines, while demonstrating a quality that makes them the centerpiece of any music lover's listening environment. The local turntable lineup is led by the acclaimed Technics Grand Class SL-1200G Direct Drive Turntable and also includes the Grand Class SL-1200GR/SL-1210GR and the Technics SL-1500C.
Here's what reviewers had to say about the Technics SL1500C turntables.
The Technics SL-1500C turntable was praised by the Sydney Morning Herald for its stylish aluminium chassis and solid build; and its ability to deliver a clear, warm detailed sound equally as well as a vast soundstage. The OTTAVA SC-C30 wireless speaker system was also commended for its ease of use, quality build and ability to offer sound fidelity and volume in a compact package.
"The most important thing to know about the SL-1500C is that it isn't for the snobbiest of vinyl purists, but it isn't strictly for newcomers either. It's a high-end but easy-to-use player that gives you everything you need to get close to analogue perfection in a single box."

– Tim Biggs
The Technics SL-1200G received a 5-star Applause award from Stereonet, who rated it as even better than its predecessor, the SL-1200MK2. Call outs were its awesome torque and impressive musicality with clean and expressive sound, with the reviewer saying that the turntable "just dives straight into the music and has a ball."
"Fantastically fun to listen to, extremely capable in most audiophile senses and built as well as some turntables at ten times its price, it's nigh on impossible to criticise. Buy it, love it – but do prepare yourself for the "DJ deck" jibes from your friends down the pub who haven't yet heard it"

– David Price
LEARN MORE