Our flagship Technics EAH-AZ70W True Wireless Bluetooth Earphones are an embodiment of the 3 pillars for which the Technics Brand was founded – Sound, Technology and Design.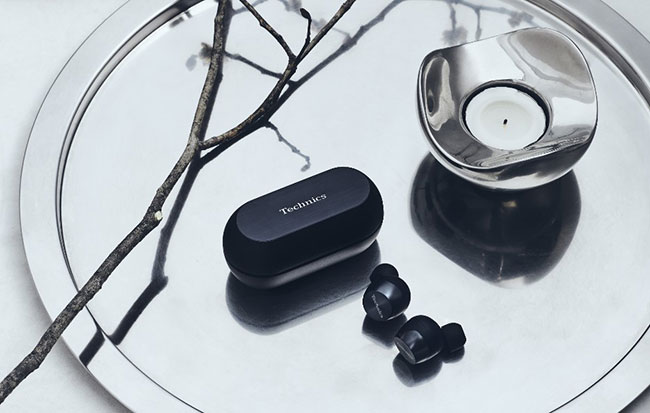 Naturally the earphones deliver the unmistakable Technics sound quality synonymous with all Technics products, but our biggest breakthrough lies in the benchmark setting performance of the hybrid noise cancellation technology. Our engineers recognised that effectively filtering external sound allows the listener to enjoy music in its truest form possible. This inspired them to take noise cancellation innovation to the next level.
As the name suggests, the Dual Hybrid Noise Cancellation system in the EAH-AZ70W earphones combine two active noise cancelling technologies to achieve its unrivalled result.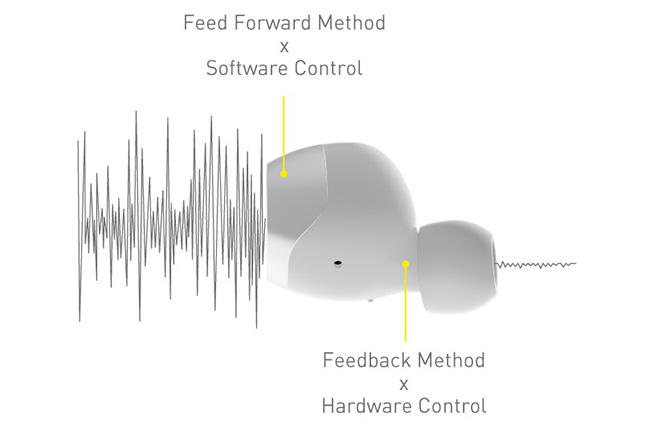 The first stage of its dual hybrid design is called Feed Forward Noise Cancelling and uses a microphone on the outside of the ear piece to capture external sound. This sound is then fed through a complex algorithm to generate an inverse sound wave to effectively negate the outside sound source.
The second stage is called Feedback Noise Cancelling and uses a microphone placed inside the earpiece to act as a second level of noise cancellation. This stage works across a broader range of frequencies to subtract any additional noise generated from within the earpiece to finally deliver a rich, vibrant result.
For optimum accuracy and efficiency the Dual Hybrid Noise Cancellation system also uses a hybrid approach in terms of its processing. The Feed Forward system uses software processing to instantly parse the signal using arithmetic, while the Feedback system incorporates hardware processing to eliminate any delay immediately prior to the sound output.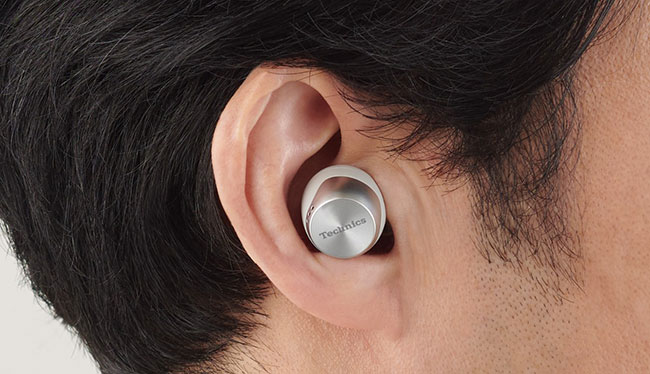 We are equally proud and astounded at the quality of sound and the amount of technology that has been squeezed into the compact Technics EAH-AZ70W earphones. Be sure to visit our Official Technics website for more info on these amazing headphones.
EAH-AZ70W