Calling all best buddies, babes and BFFs! When you post an "usie" (that's a duo selfie) just made to share and tag your partner-in-crime, you could both win a LUMIX GF7 – the camera that makes selfies hands-free.
From 05/May/2015 until 31/May/2015, we are going to be giving away 2x LUMIX GF7 interchangeable lens cameras a week to the most creative buddies in this usie comp. Entering is pretty simple: check out the theme on our Facebook page, post an usie with your buddy (don't forget to tag!) and answer the 'question of the week'. Impress us and you could both be the proud owners of our latest G Series baby worth $699 RRP*.
*Terms and conditions apply.
Stop at nothing to get your hands on the GF7
Imagine how much more you can do with an usie when you're not limited to the length of your arm! The new GF7 offers a seriously cool automatic 'Self Shot Mode' that is triggered to catch the perfect pic when the LCD monitor is flipped up. You can say goodbye to the sub-standard image quality from your camera phone and those awkward poses where you try to get your arm in just the right position. With a huge 16MP Live MOS sensor in a compact and stylish body, the GF7 takes your usies, selfies and wefies to the next level. Just put yourself in the picture and let the camera do the rest.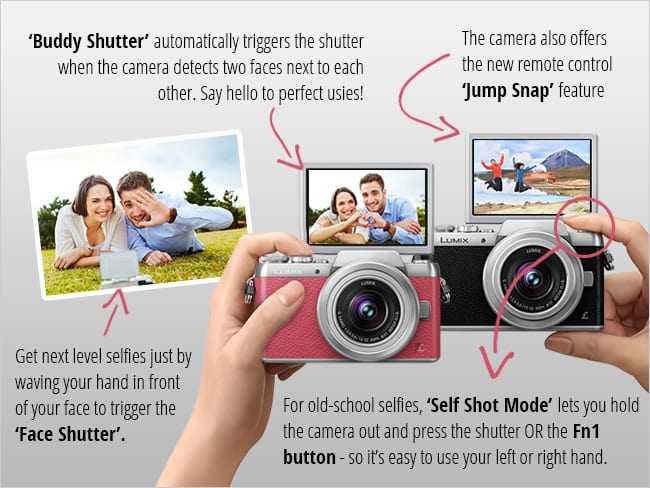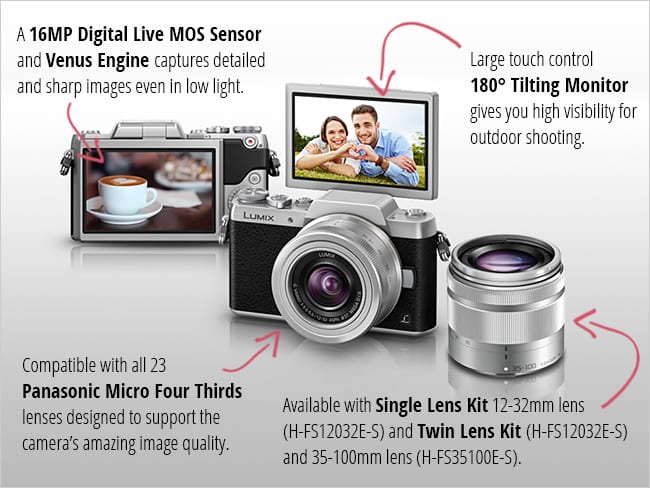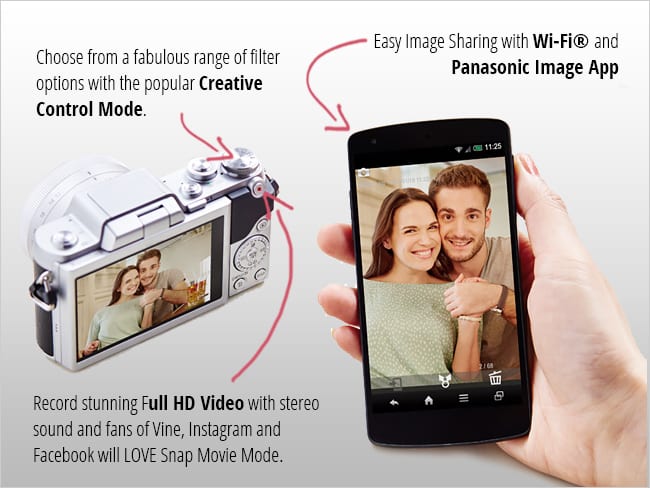 Related pages
The new LUMIX GF7 will take your selfie game to the next level.
Critics are loving our stylish GF7 – the latest LUMIX G Series addition.
DMC-GF7 single lens kit 12-32mm lens (H-FS12032E-S): RRP $699 (product page).
DMC-GF7 twin lens kit (H-FS12032E-S) and 35-100mm lens (H-FS35100E-S): RRP $999 (product page).