There's nothing quite like the mouth-watering smell of freshly baked bread wafting through the house and then enjoying it with your favourite spread. Panasonic's Bread Maker makes it simple and convenient to indulge in this simple pleasure at any time, and what better time to get started than Mother's Day when you can treat mum to breakfast in bed with freshly baked bread and a delicious jam.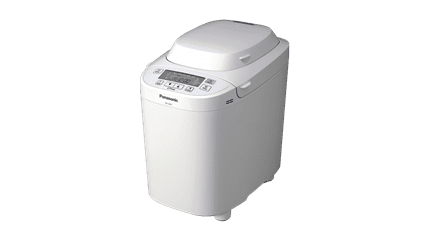 Your mum will love this gift and the easy-to-use features, including the ability to create her favourite fruit jam using the Jam and Compote mode. The complex carbohydrates in bread provide a natural source of energy, it's also high in fibre, low in fat and contains essential vitamins and minerals so it's a food your mum, or anyone, can enjoy every single day.
A 13 hour pre-set timer allows you to prepare the mixture the night before and wake up to the aroma of freshly baked bread in the morning. A range of baking options mean the bread can be baked to suit different tastes including light, medium and dark crusts* as well as different loaf sizes.
The bread maker is already very easy to use, but Panasonic includes some helpful tips to get you started from the ingredients you should keep on hand to bake the perfect loaf of bread, changing the texture of bread using milk, buttermilk and yoghurt, right through to creating loaves of sourdough, gluten-free and spelt bread.
The unit is easy to store with a slimmer design and features a generous pan size of 1.13kg. Panasonic's Diamond-Fluro coated bread pan and kneading blade stops your bread from sticking to the pan, which makes it easier to remove the loaf at the end of the baking cycle and also a breeze to clean.
So treat your mum this Mother's Day with a gift that keeps on giving, and as an added bonus you'll enjoy deliciously fresh bread every time you drop around for a visit!
Find out more about Panasonic's Bread Maker here.
* For white loaves only.