The latest addition to our LUMIX G Series mirrorless camera range is a selfie superstar, with 180-degree tilting touch screen monitor, automatic selfie modes and integrated beauty functions. It's also an outstanding camera in its own right, offering sophisticated image technology, intuitive controls and a very stylish design.
Gorgeous selfies have never been so easy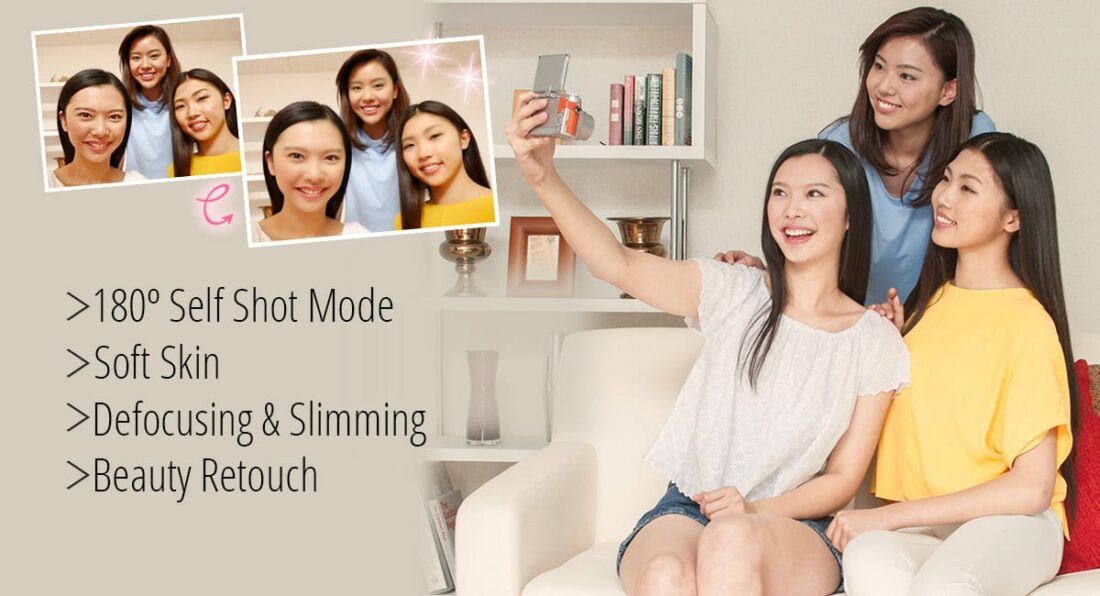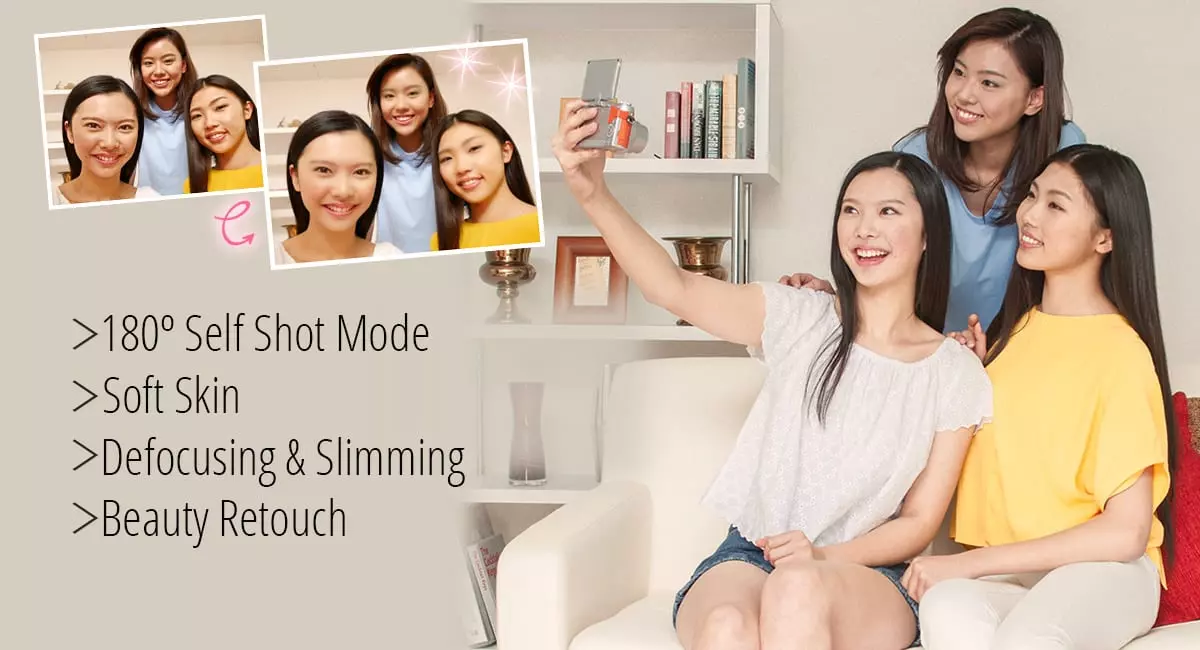 As soon as you flip the monitor to 180º Self Shot Mode, integrated beauty functions instantly make you look even more gorgeous. Soft Skin creates a smooth finish, Defocusing softens the area around your face and Slimming makes you look fitter. No makeup? No worries! After shooting your selfie, you can use the Beauty Retouch feature to make your photo flawless. Aesthetic Retouch lets you apply effects to your face, including clearing skin texture, whitening your teeth and more. With Makeup Retouch, you can choose from an extensive makeup palette and apply foundation, lipstick, cheek colour and eye shadow.
Get more in the frame with hands-free features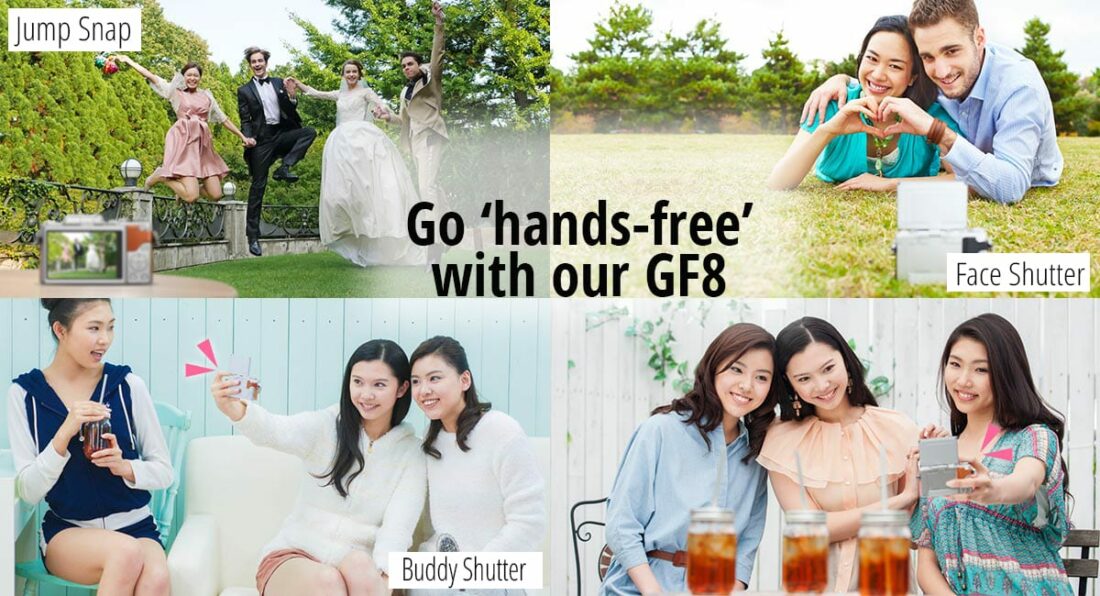 Forget about holding an awkward position to snap the perfect selfie. The GF8 lets you release the shutter using your left or right hand, or you can even go 'hands-free'! Face Shutter triggers the shutter after you wave your hand in front of your face, Buddy Shutter triggers when the camera detects two faces close together, and Jump Snap releases the shutter when you jump in the air.
Instantly share your flawless selfies with Wi-Fi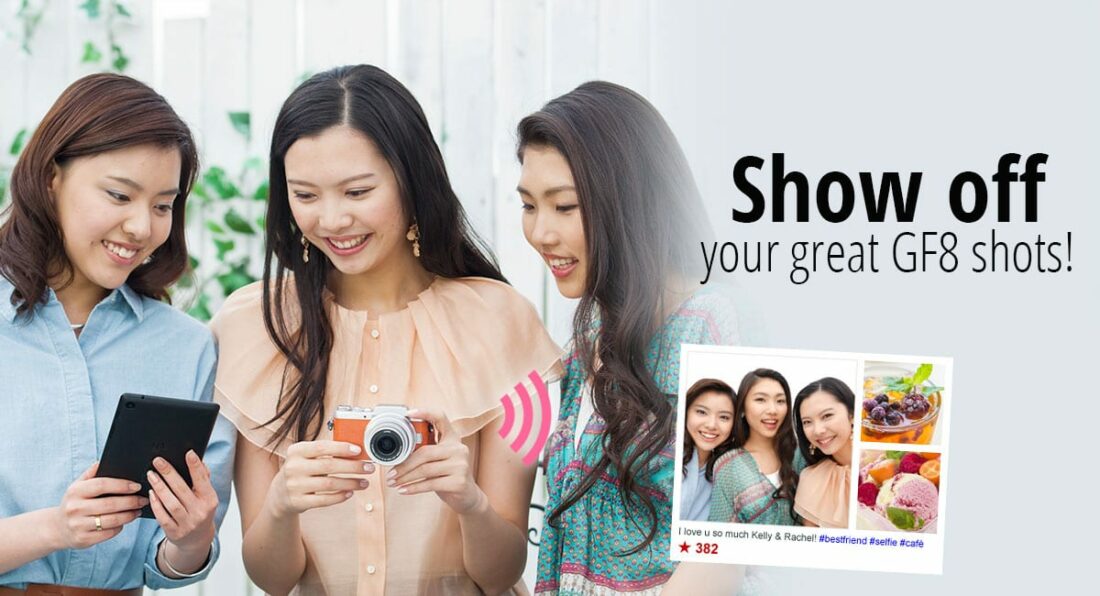 You've taken some great images with the LUMIX GF8; now you want to show them off. You can instantly upload and share your pictures on social media using the 'Panasonic Image App' on a smartphone or tablet. Sharing shots when browsing on the camera is also quicker thanks to a direct uploading capability.
Enjoy the superior quality of LUMIX G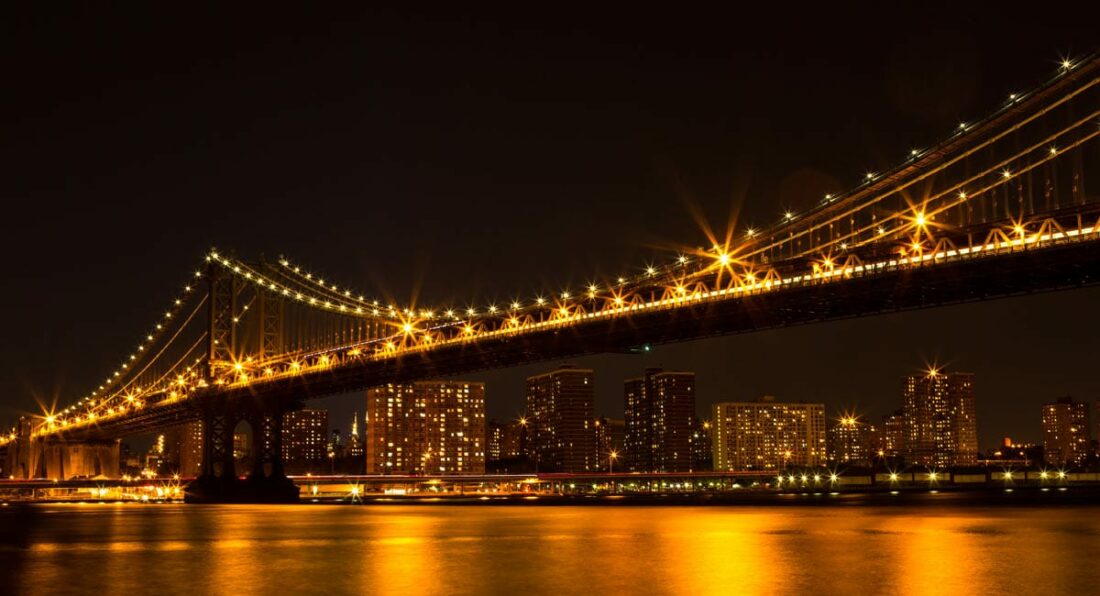 The LUMIX GF8 isn't just a selfie superstar. It also offers incredible photographic performance. This beautiful camera captures detailed and sharp images, with a 16.00-megapixel Digital Live MOS Sensor and Venus Engine. Even images shot in low-light situations are stunningly sharp, and you can dial the ISO setting as high as 25,600. The GF8 also records stunningly smooth, high-resolution Full-HD 1920 x 1080 50p videos in AVCHD or MP4 (MPEG-4 / H.264) format with stereo sound. You'll also love the new 'snap movie mode' that makes it simple to quickly capture and share a creative video across Vine, Instagram and Facebook.
Explore the GF8