Post update: 31st August 2011
This competition is now closed, and the 50 winners of a brand new Nintendo Wii Pack have been chosen – Congratulations! Thanks to everyone who entered. Below are the 'nicknames' of the 50 selected winners: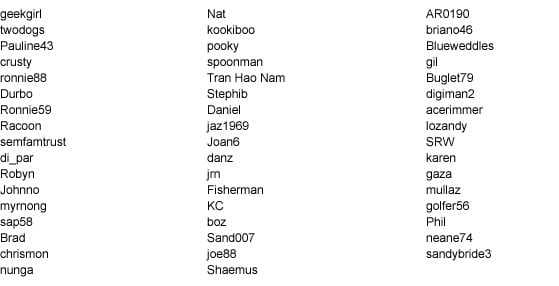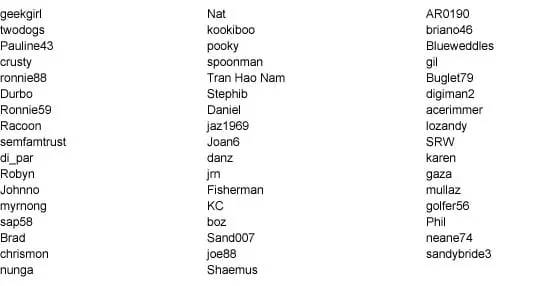 All winners will be contacted via email to confirm their delivery address and be notified of their win.
Keep an eye out for future promotions, and remember to keep on rating your Panasonic products at the Panasonic website. Click here to submit a review and tell us what you think.
Our new website continues to evolve with the introduction of ratings and reviews. This exciting feature means that you can share your valuable experience with Panasonic products to help other customers make a considered purchase, as well as provide us with a better understanding of what you want from our products in the future.
Click here to submit a review and tell us what you think
We value your opinions and knowledge; that's why we're giving you the chance to share them with other customers. You can help us make more of the products you like and improve the ones you don't. Write a product review between the 11th July 2011 to the 22nd August 2011 and you will go into the draw to win 1 of 50 Nintendo Wii Packs, including a Wii Console, Wii Sports game, Avatar Game, Mario Kart + wheel, valued at $220 RRP.* *Terms and conditions apply