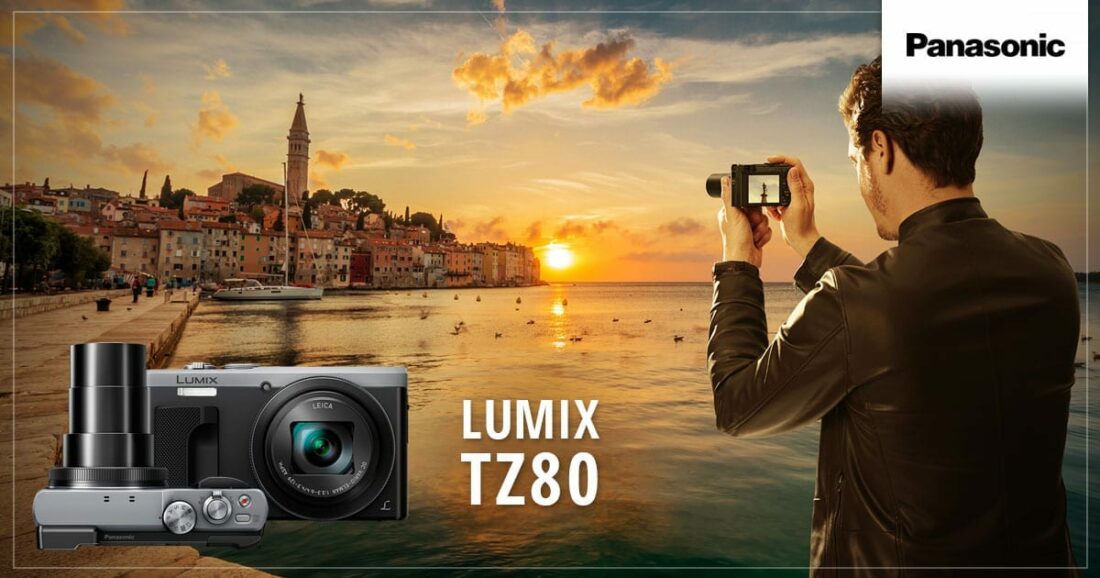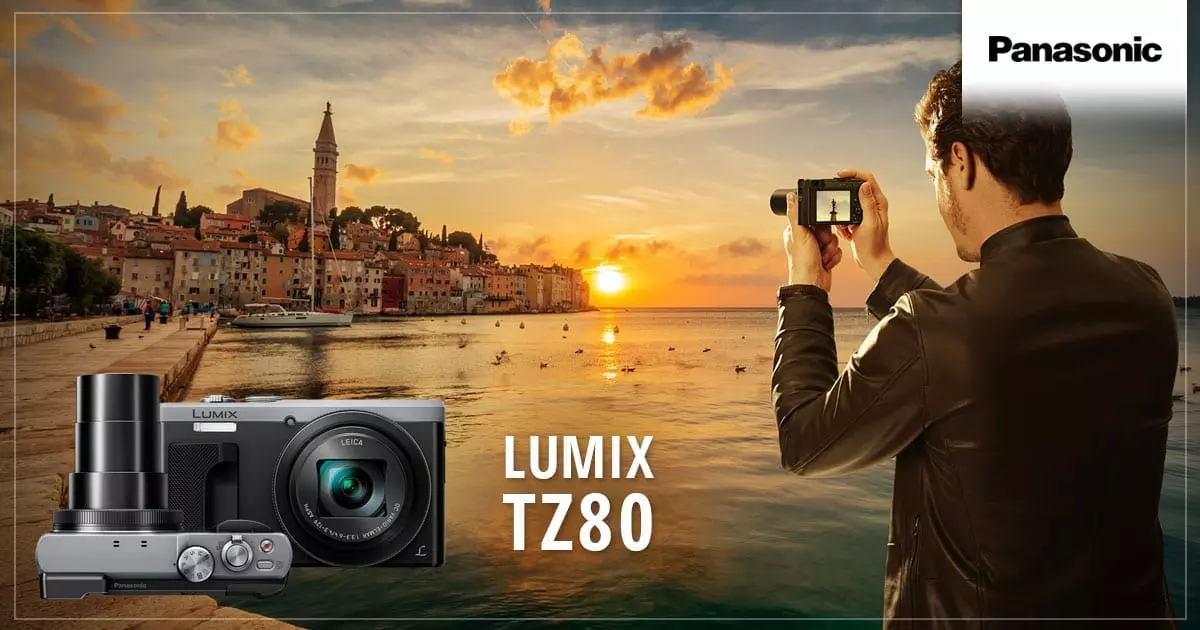 The lightweight LUMIX TZ80 camera packs a 30x zoom LEICA lens into its 300g chassis, letting you get close to the action without disturbing the subject. With the TZ80, you'll never be out of range for that perfect holiday shot and it's equally suited to both wildlife and candid shots of friends and family. The camera's 18MP MOS sensor and 4K capabilities ensure natural results in stunning detail for every special or fleeting moment and you can even use Post Focus to shoot on the run and decide what you want in focus later.
Superb sensor and super telephoto lens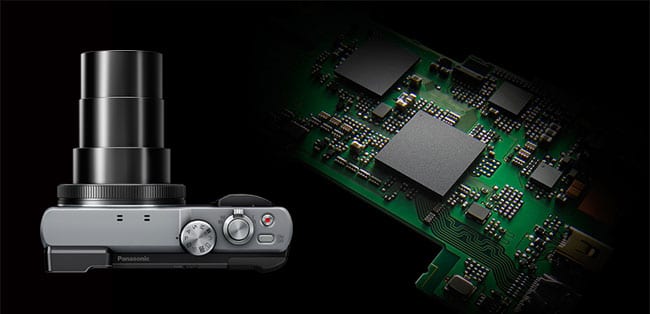 The LUMIX TZ80 incorporates an 18M high sensitivity MOS sensor, allowing you to capture even the finest details of your travels. The DMC-TZ80's outstanding optical capability is underpinned by a high-end LEICA lens with 30x zoom (24-720mm), offering versatility from high zoom to close-up shots. The camera's powerful performance far outweighs its compact body.
4K video and 4K Photo capabilities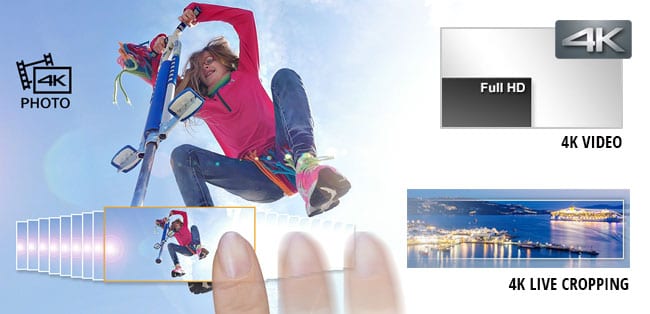 The compact LUMIX TZ80 camera boasts 4K video and 4K Photo to capture every moment in impressive clarity. 4K video recording gives you four times the resolution of Full HD to bring the sights and sounds of your travels to life. While 4K Photo mode incorporates 4K Pre-burst mode which shoots 30 frames per second before and after the shutter is released, to capture the decisive moment with total precision. Even fleeting events such as the exact moment you hit the water diving into the sea, can be captured and enjoyed for a lifetime.
LUMIX-exclusive Post Focus technology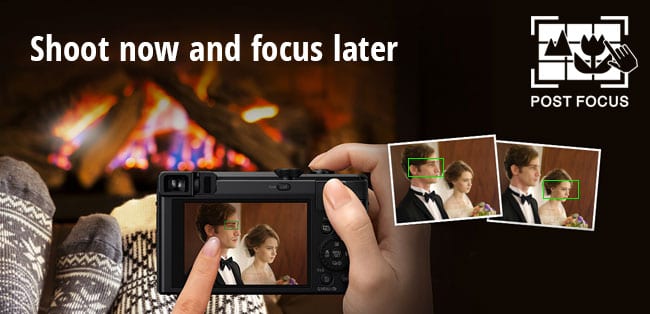 With the LUMIX TZ80 camera, you can use Post Focus mode to choose the focal point of an image after it's been taken. Post Focus uses 4K technology and LUMIX autofocus capabilities to calculate the distance between the camera and the subject, capturing optimal focus for 49 individual areas within each frame. Once the photo is taken, you can then use the touchscreen to select the exact area you want to focus on – from the minutiae of your subject's eye, to an individual bird as a flock takes flight. What's more, from a single photo you can export multiple shots with different focal points.
LUMIX DMC-TZ80