Are you summer-ready? We show you how to keep cool, capture your holiday memories, and have more fun around the house this summer.
Beat the scorching summer heat
Panasonic air conditioners boast an outstanding operating temperature range, so they can keep your home cool even if outside temperatures climb to a scorching +46°C outside, which is perfect for Australia's hot summer days!
Learn more: What makes Panasonic Australia's favourite air conditioner brand?
Panasonic Air Conditioners
Snap happy holiday memories

If you've got an adventurous summer planned, the waterproof, shockproof, freezeproof and dustproof LUMIX FT6 camera has what you need to capture every memorable moment. It even features streamlined Wi-Fi connection to make sharing your images easy.
Learn more: Travel with the award-winning LUMIX FT6 rugged camera.
LUMIX FT6 Camera
Couch surf to your heart's content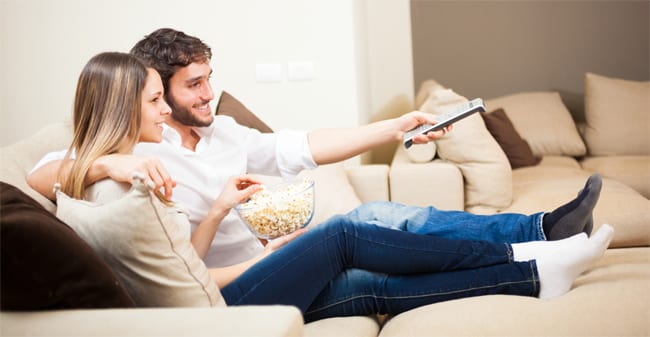 Let us show you how to set up a home cinema so impressive, you'll be tempted to spend the summer on the couch. In three easy steps, you'll learn how to prime your media room for light and sound, how to choose the best AV tech, and how to maximise your comfort levels.
Learn more: Three easy steps to a dream media room with Panasonic.
VIERA Televisions
Blu-ray & Audio
Stream your tunes to every room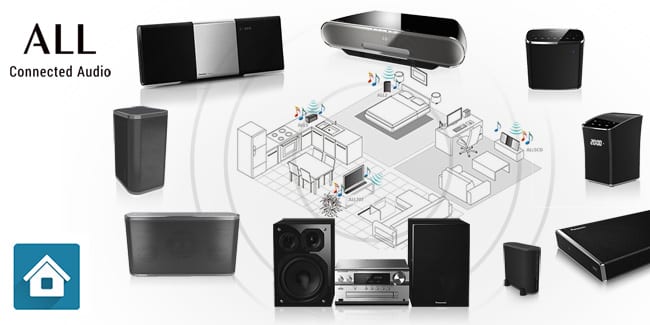 Make music a multi-room passion this summer with our range of ALL Connected Audio networked speakers. Easy to set up and control, this wireless system lets you fill your home with sound from an array of audio sources like smartphone, Spotify, CDs and even your TV.
Learn more: Explore the multi-room ALL Connected Audio range.
Wireless Speaker Systems
Take your music with you – anywhere!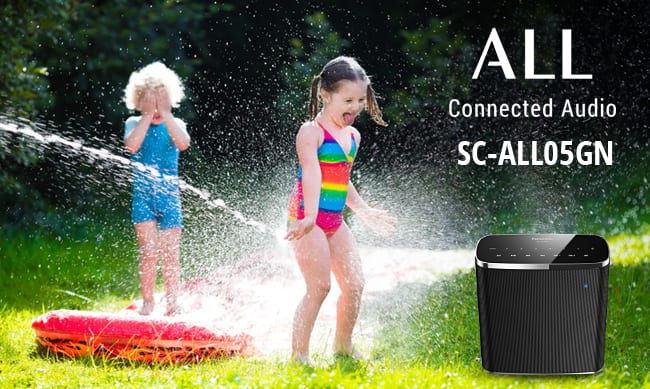 You can enjoy amazing quality connected audio by the pool, in the garden, in the bathroom, in the kitchen or at the park without worrying about splash damage. The SC-ALL05 has a waterproof design*, a 8.5 hour built-in battery, 20W power output and a combination of two full range speakers & two passive radiators to ensure clear and consistent sound quality.
Learn more: Power and portability in a waterproof* design: the ALL05 connected audio speaker.
ALL05 Connected Audio Speaker
Get into 'no stove' summer menus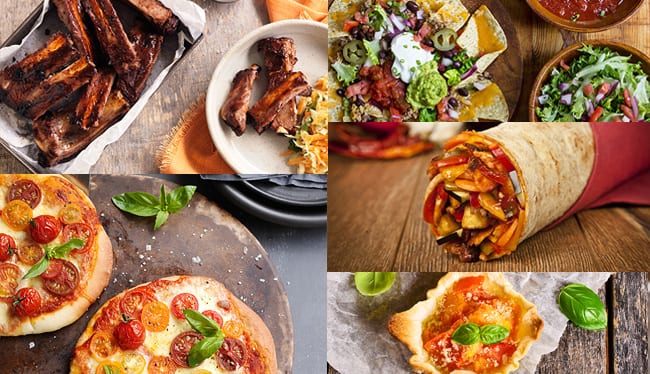 When friends drop around for a summer get-together, serve them share plates from our microwave recipe collection and you won't even have to turn on the stove to stuff your guests full of delicious party food!
View recipes: Perfect party share plates – straight from the microwave.
Microwave Ovens
At the beach, at the pool, running around the backyard…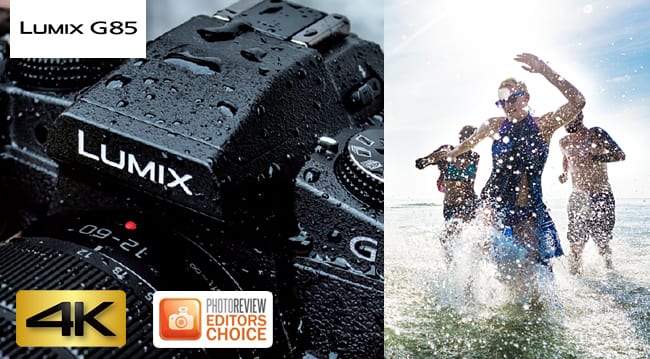 The new Lumix G85 incorporates a host of advanced technologies and practical functions in a compact, mobile and weatherproof body thanks to the use of sealing in every joint, dial, and button.  With its impressive image and video quality, 5-axis Dual I.S. 2 for steady handheld shooting, the latest 4K technologies and a weatherproof body, this is definitely a camera that's ready for summer adventure!
Learn more: New LUMIX G85 weatherproof video & photo hybrid camera launches.
Lumix G85 Mirrorless Camera 14-42mm Lens Kit
Push harder, aim higher, take flight this summer

Sweat and water are no obstacle to working out with WINGS; Panasonic's high-performance wireless sports headphones. The BTS30 model features IPX4 splashproofing, while the BTS50 headphones offer IPX5 waterproofing. With a ear hook loops made from a flexible material to bend and fit your ears & Bluetooth function to eliminate cables you've got the ultimate comfort for your favourite summer beats.
Learn more: Take flight with Panasonic WINGS® wireless sports headphones.
WINGS BTS 30
WINGS BTS 50
*IPX7 indicates that the device is equipped with functions that prevent water penetration. The device will operate normally after being immersed in still tap water at normal temperatures to a depth of 1 meter and left for approximately 30 minutes.