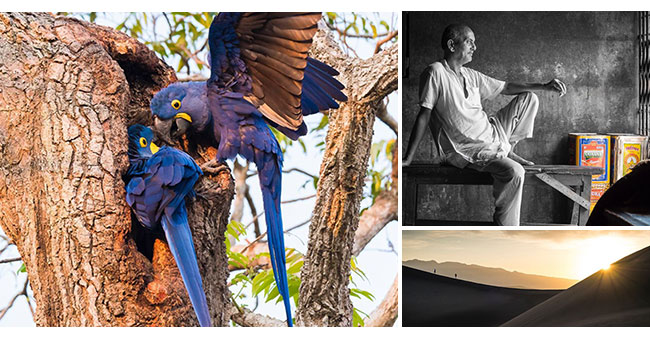 A multi-award winning professional photographer, guide and TV presenter, Darran Leal has been teaching his 'K.I.S.S. Photography' (Keep It Simple Shooter) philosophy since 1981 and operating World Photo Adventures since 1989, taking small groups to global destinations that combine the experience of a holiday and the education of photography. Take a peek inside Darran's camera bag to see his favourite LUMIX cameras and lenses, and then delve into his tips for photographing landscapes, birds, people and cultures.
"We live in a very exciting era of photography. Everyone can now take a great photo – age has no barriers and equipment can range from a phone, to top-line professional kits. In the end, it comes down to how you are going to use the results and what passion you have for reaching your creative goals."
– Darran Leal, World Photo Adventures
LUMIX Kit | Inside Darran's Camera Bag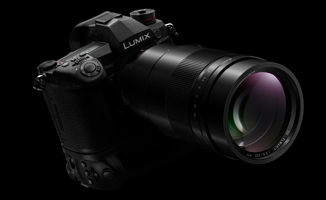 Photographing People and Cultures
Do you find photographing people and cultures difficult? According to Darran, you're not alone! This is common to many photographers who love to travel and aspire to capture the story of a local culture or the people they meet. One of the first points Darran emphasises about photographing people is to the need to tell a story, while taking genuine interest in your subject and surroundings.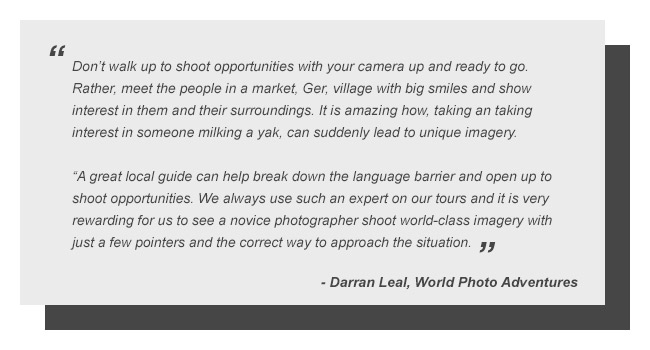 READ MORE
Darran Leal's Photo Tips | People and Cultures
Photographing Birds
As a lover of nature, Darran was drawn to birds as a kid and has spent 40 years photographing birds in environments from Norfolk Island to the Arctic and lots of places in-between. He's the first to say it's a form that requires patience because our feathered friends can be one of the most frustrating photographic subjects. Darran's first key tip to successful bird photography is to know your subject, keep at it and enjoy the moment (he even admits to getting as big a buzz out of missing the shot as he does capturing it).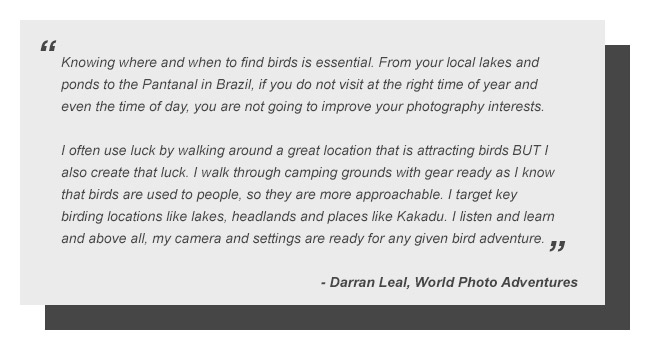 READ MORE
Darran Leal's Photo Tips | Birds
Photographing Landscapes
Most photographers dream of shooting great landscape images. However, only a few can get the recipe right to achieve pleasing results. Darran is passionate on the point that shooting a great landscape requires more thought than point and shoot. In unravelling the technical aspects of successful landscape photography, Darran stresses the importance of visualisation before you begin shooting.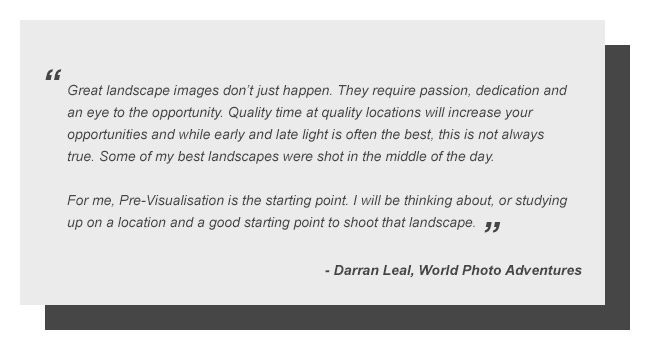 READ MORE
Darran Leal's Photo Tips | Landscapes
Follow World Photo Adventures