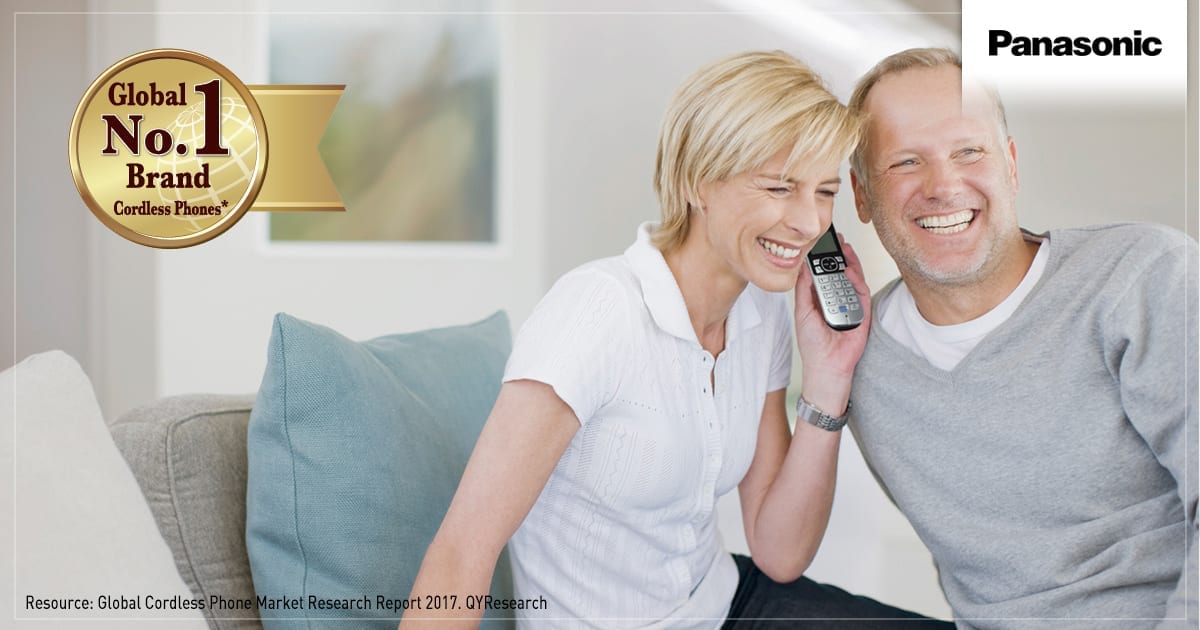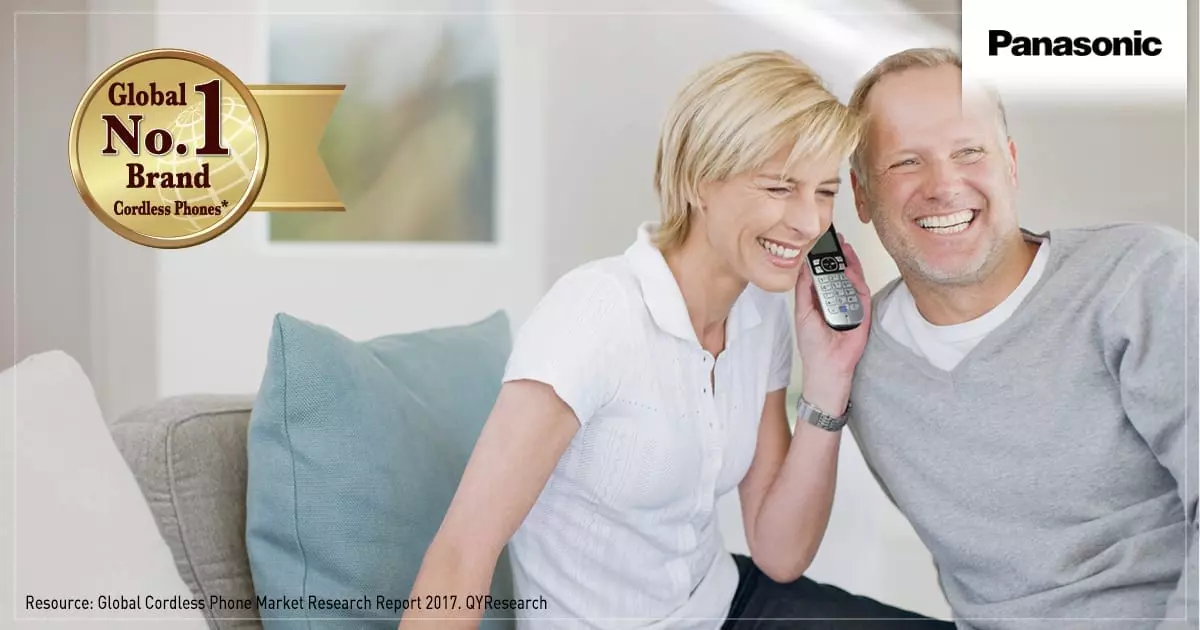 The whole world keeps in touch with Panasonic. We're the No.1 global brand for cordless telephones* because Panasonic focuses on creating home communications systems that meet our customer's individual needs. We offer systems to suit a range of households, from cordless phones combining advanced mobile connectivity with sleek designs which meet the requirements of the ultra-connected modern consumer; to models with special features to support the needs of an older demographic.
*QYResearch 2017
Panasonic KX-TG7892/3AZS & KX-TG7882/3AZS Cordless Phones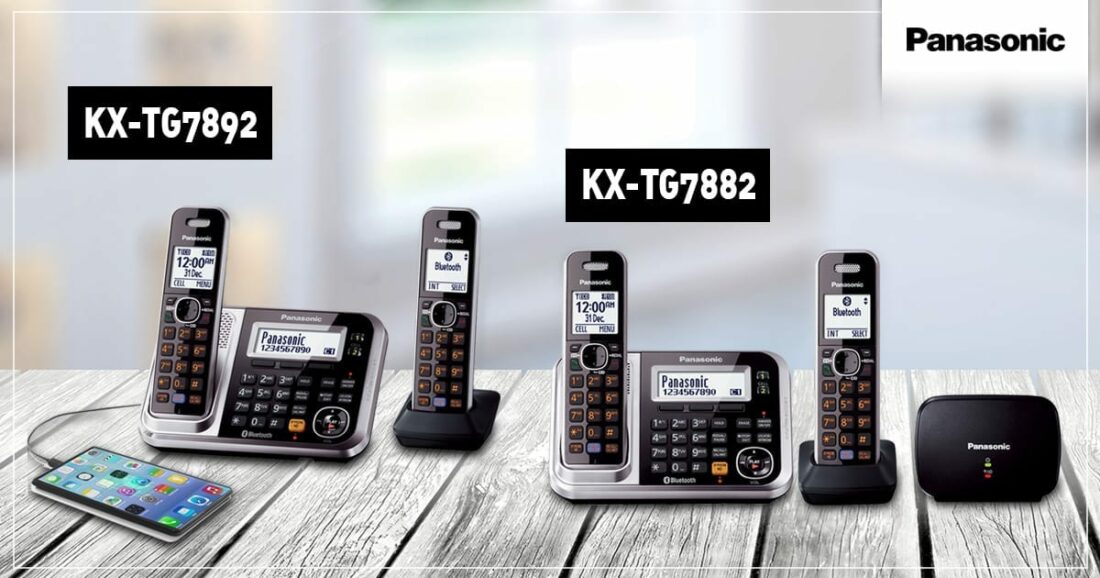 Intelligent, digital cordless phones with Bluetooth connectivity, an advanced telephone answering machine and a house key finder to locate your belongings or a DECT (Digital Enhanced Cordless Telecommunications) repeater to provide double the range between cordless handsets and the base.
Bluetooth Connectivity – enables users to make and receive mobile calls through the DECT handsets, allowing for the house phone to be the primary home communications device
USB Charger Port – charges your mobile device
Advanced Telephone Answering machine (TAM) – sends a message to your mobile phone, allowing you to listen to messages at home and when you are out and about
Key Finder (KX-TG7892/3 only) – by attaching a fob to your keys, a simple push of a button on the phone's base unit will enable you to track them down by following the beeping alarm
DECT Repeater (KX-TG7882/3 only) – Take your calls 'double the distance' (theoretical value) from the base.
KX-TG7892
KX-TG7893
Panasonic KX-TGM420 Amplified Cordless Phone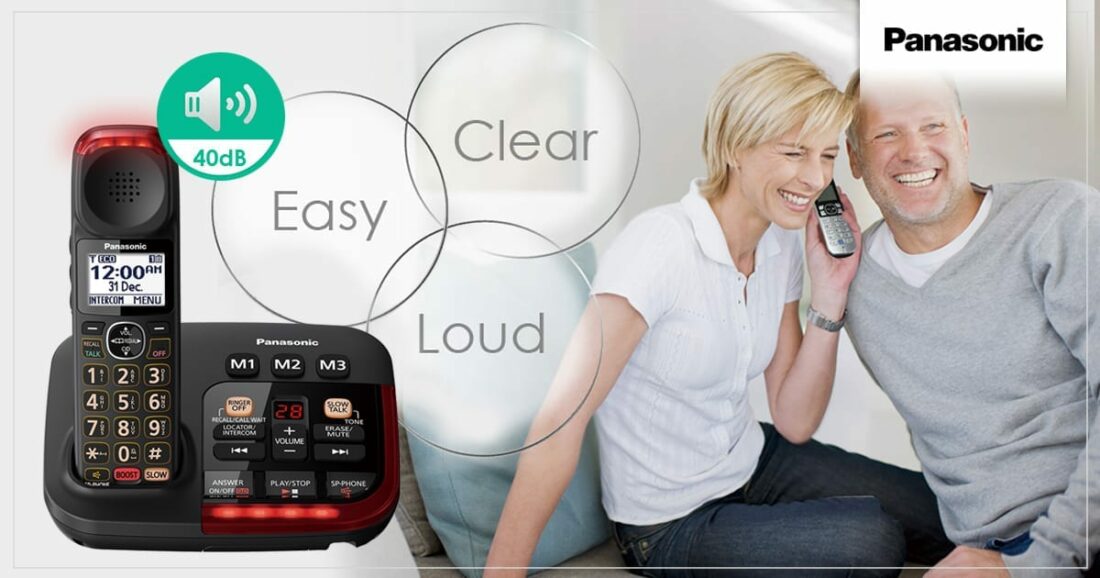 The latest Panasonic amplified cordless system is designed specifically for Australians suffering from hearing impairment. With 1 in 6 Australians affected by hearing loss, this system is designed to provide improved communications, and greater peace of mind and confidence to the hearing impaired and their friends and family. Large, well-lit, easy to use controls to make also make this phone system easier to manage.
Base unit rings at up to 112 dB – so you don't miss a call
Voice volume up to 40 decibels – makes caller voices easier to hear.
Hearing aid compatible – selectable by the equaliser setting.
'Slow Talk' slows the speed of speech – Understand every word, every time, more clearly
Bright red LED visual ringers – flash on the base unit and handset when there is an incoming call
KX-TGM420
KX-TGM422
Handset (Accessory)
Panasonic Cordless Phone Range