Panasonic, the industry leader in Plasma, has unveiled its new range of VIERA Plasma TVs, featuring SMART TV technologies including IPTV and exciting new media playback capabilities that open up new possibilities in family entertainment throughout the home.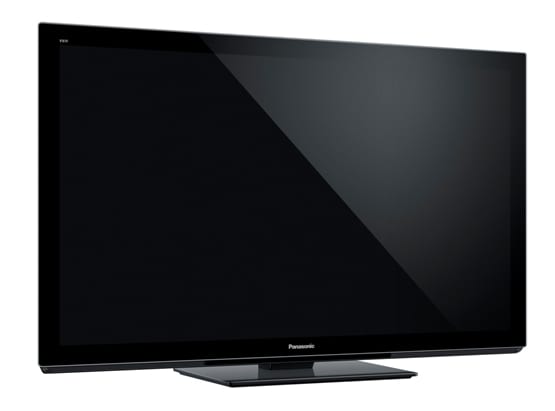 Panasonic's range of 2011 VIERA Plasma TVs have smart features that bring a new dimension into the loungeroom, available at the touch of the remote. All new VIERA TVs are Wi-Fi capable and have an Ethernet port and it's easy to connect your TV to a wired or wireless LAN.
Highlighting Panasonic's commitment to Plasma technology, the range offers the best in picture quality. The new line-up includes 16 new models. The VIERA VT30 Series, GT30 Series and ST30 Series bring 12 new Neo Plasma FHD 3D TVs in total to the range; and Panasonic has also added exciting new networking capabilities with the launch of its 2D range, the FHD U30 and HD X30 Series.
http://www.youtube.com/watch?v=9O0ww00Fmyw&feature=player_profilepage
http://www.youtube.com/watch?v=rdGbrJ9DIxU&feature=player_profilepage
3D models
Panasonic's premium 3D models set the standard in picture quality and sleek modern design. The 2011 Neo Plasma panels deliver a completely immersive experience that draws the viewer into the picture supported by technologies including fast-switching phosphors, anti-reflective louvre filter, and 5,000,000:1 dynamic contrast. 2D-3D conversion provides even greater viewing versatility.
"This new range highlights Panasonic's commitment to offering the ultimate in FHD 3D and 2D picture quality, as well as SMART VIERA, an exciting new focus on the connected home." Adam Faccin, Product Marketing Manager, Plasma, Panasonic.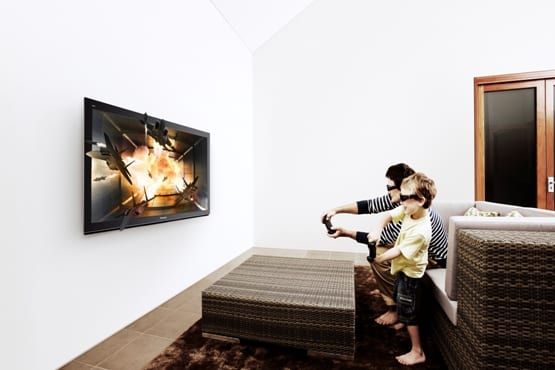 Prices and release dates
Click on the series name for product specifications.
VT30 Series – G14 Full-HD 3D Neo Plasma
TH-P65VT30A – Available August 2011 RRP to be announced.
TH-P55VT30A – Available August 2011 RRP to be announced.
TH-P50VT30A – Available July 2011 RRP to be announced.
GT30 Series – G14 Full-HD 3D Neo Plasma
TH-P55GT30A – Available June 2011 RRP $3,299.
TH-P50GT30A – Available June 2011 RRP $2,699.
TH-P46GT30A – Available June 2011 RRP $2,399.
TH-P42GT30A – Available June 2011 RRP $1,949.
ST30 Series – G14 Full-HD 3D Neo Plasma
TH-P65ST30A – Available August 2011 RRP to be announced.
TH-P60ST30A – Available August 2011 RRP to be announced.
TH-P55ST30A – Available May 2011 RRP $2,599.
TH-P50ST30A – Available May 2011 RRP $1,999.
TH-P42ST30A – Available May 2011 RRP $1,599.
U30 Series – G14 Full-HD Plasma Panel
TH-P50U30A – Available May 2011 RRP $1,399.
TH-P42U30A – Available May 2011 RRP $1,099.
X30 Series – HD Plasma Panel
TH-P50X30A – Available May 2011 RRP $1,049.
TH-P42X30A – Available May 2011 RRP $849.
Key features
SMART VIERA
All TVs include 'SMART VIERA' functionalities. The VT30, GT30 and ST30 Series offer the VIERA Connect suite, while the U30 and X30 Series offer 'Easy IPTV'. All models have DLNA® networking, SD Card and USB capabilities, VIERA Image Viewer and VIERA Link.
The VIERA VT30, GT30 and ST30 FHD 3DTVs offer VIERA Connect, which allows users to experience a host of exciting new features including catch-up TV, videos, music and internet radio, interactive games, health and fitness apps, and social networking.
ABC iView and Yahoo!7's PLUS7 service allow viewers to catch up on their favourite TV shows, and users can also listen to Internet radio with SHOUTcast. You can now use Facebook and Twitter via your big-screen VIERA. These join the already successful YouTube™, Bloomberg™, Picasa™ and Skype™ voice and video calling.
DLNA® networking
Simply by connecting to the Home Network, users can utilise a wide variety of content through accessing recorded programs, and files including DivX HD, MKV, AVCHD, Motion JPEG, MP4, and WMV formats.
SD Card and USB HDD Recording
By simply inserting a USB HDD or SD Card directly into the slot on the VT30, GT30 or ST30 Series VIERA TV, consumers can record content from their TV.
SD Card and USB Playback with VIERA Image Viewer
All TVs also allow USB and SD Card playback of stored images and video. Connectivity with other devices is further expanded this year on the VT30, GT30 and ST30 Series 3DTVs, with the ability to view 3D photos (MPO) and movies (AVCHD) shot by a 3D-compatible digital camera or camcorder directly from SD Card.
VIERA Link
VIERA Link – a technology that utilises HDMI-CEC (Consumer Electronics Control) allows a consumer to operate all VIERA Link compatible A/V components using only the TV's remote control and helpful on-screen menus.
Superior Image Quality
Both the VT30 and GT30 Series are THX 2D and 3D certified, allowing the faithful reproduction of images as the filmmaker intended.
Eco friendly
With Panasonic's "eco ideas" commitment to minimise the impact of its products on the environment, all Plasma TVs are manufactured without using mercury or lead to reduce the environmental impact at end of life. The built in Eco Sensor detects the room brightness and automatically optimises the screen brightness to offer images that are comfortable and easy on the eyes.
EXCLUSIVE Q&A WITH MATT PEARCE, 19/05 @ 1pm!
Between 1pm to 3pm tomorrow (19/05/11), Panasonic Australia Group Marketing Manager for Viera, Matt Pearce will be answering all your questions around the new 2011 VIERA range across our official Facebook and Twitter accounts. We will do our best to respond to all of your questions in the allocated time.
To ask Matt a question about the new range, or for real time updates you can follow us:
Facebook – http://www.facebook.com/PanasonicAustralia
Twitter – http://twitter.com/PanasonicAU