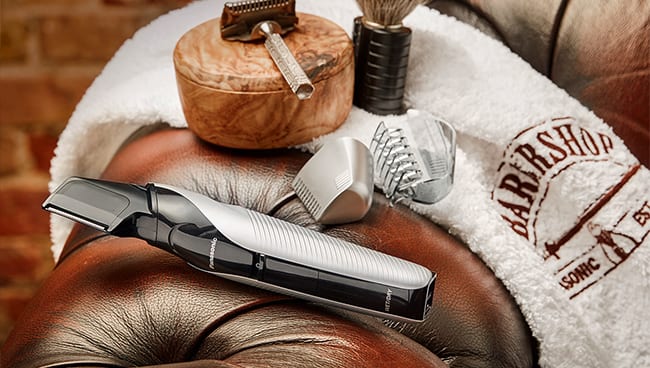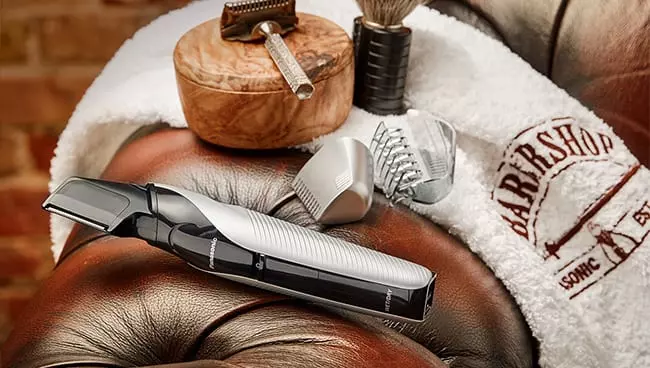 Grooming has evolved, and Panasonic has the perfect tools to help you shave, contour, clip and trim your face and body in your very own barbershop at home. Meet our GK60 3-in-1 body groomer designed to tame your body hair while gently protecting your skin, and our rechargeable RT37 3-blade shaver featuring a slide-up beard trimmer.
ER-GK60 | 3-in-1 Grooming for Body Hair Everywhere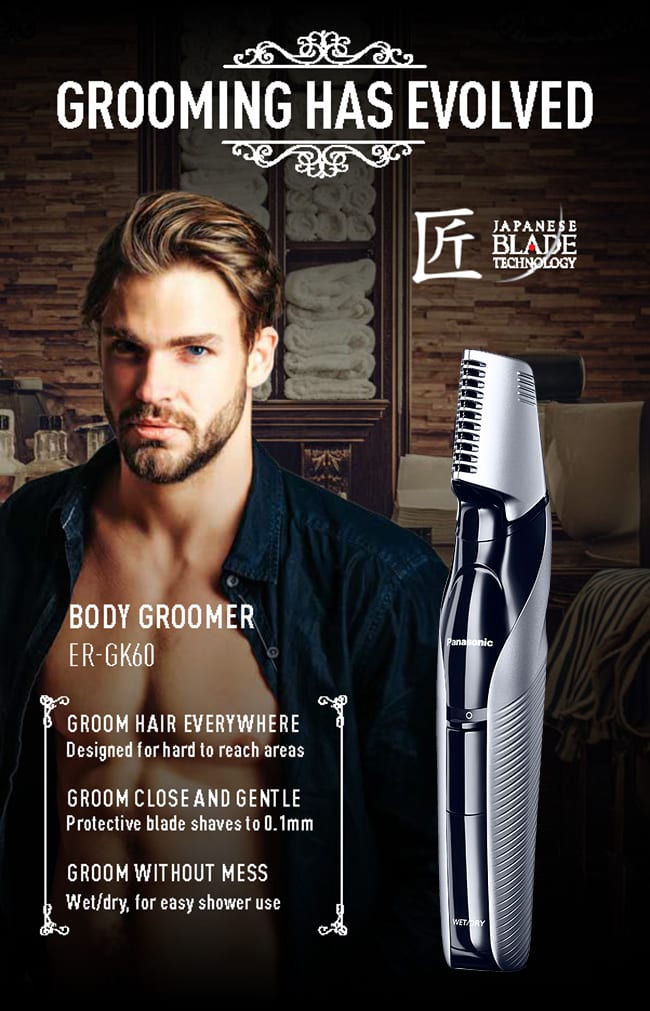 For perfectionists seeking a smooth finish, the GK60 shaves body hair down to a length of 0.1 mm. Unlike when using a safety razor, body hairs can be directly and easily removed without the need of shaving foam. You can also groom your chest and leg hair to a desired length using the GK60's 3mm and 6mm comb attachments, or tidy hair around your groin with an included attachment. The GK60's protective blades catch body hairs while preventing cuts and skin irritation, plus the ergonomic shape makes it easy for you to trim hard-to-reach areas and those intimate regions where the margin for error is slim! Even better, the waterproof GK60 can be used in the shower or washed in the sink after dry operation.
ER-GK60 Body Groomer
ES-RT37 | Precision Facial Hair Shaving & Contouring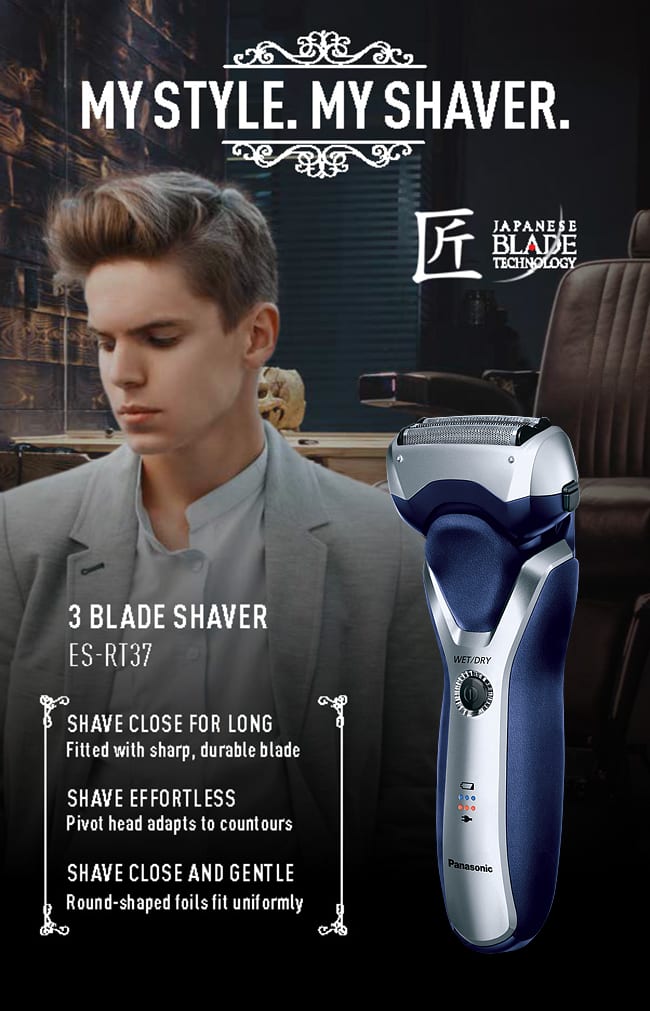 Whether you want a smooth shave or perfectly groomed facial hair, the RT37 wet/dry rechargeable shaver can handle your needs. A flexible pivot head perfectly follows the contours of your face and protects your skin from irritation and the 3-blade precision system cuts through facial hair gently and comfortably for incredibly close results. The shaver's ultra-thin nano polished inner blades are forged from premium stainless steel and each is precisely honed to a 30° angle for optimal sharpness to cut whiskers at the root, while the contoured outer foils instantly capture, hold and cut the different types of facial hair for smooth and even results. If you're a fan of stubble, side-burns or beards, you'll also love the RT37's convenient slide-up trimmer.
ES-RT37 Rechargeable Shaver