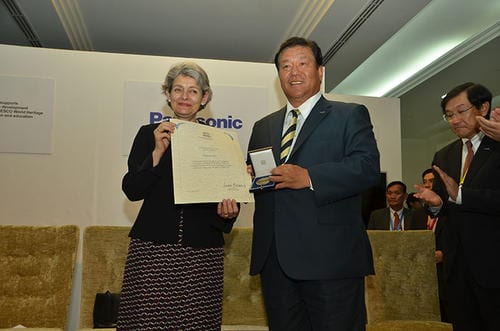 We are pleased to announce that Panasonic and UNESCO (United Nations Educational, Scientific and Cultural Organisation) will continue our strategic partnership for another two years from June 2013 through to May 2015. This partnership is really important because it aims to raise awareness for the conservation of UNESCO World Heritage sites, and promote environment education for the next generation who will take our place.
Through our partnership with UNESCO we have seen some amazing projects come to fruition, including the exclusive sponsorship of two stunning National Geographic TV series that focus on sites of natural and cultural heritage around the world.
The "World Heritage Eco Learning Program" has also been made possible thanks to this our relationship with UNESCO. The program offers children the opportunity to visit World Heritage sites around the world and learn about UNESCO's work. Approximately 4,000 children have taken part in the program to date.
Following the renewal of the partnership agreement, we plan to further actively promote and develop these programs and more in the future.