Our flagship ALL Connected soundbar has been developed to bring a cinema-like audio experience to your living room while looking subtle and stylish beneath the television. The ALL70T networked soundbar provides wireless networking, allowing it to connect to other speakers from the Panasonic ALL Connected Audio family, so you can share your favourite songs with multiple networked speakers around the house. Plus, this clever soundbar can be paired with speakers from the ALL audio range to create the ultimate 5.1ch surround sound.
The best part is this immersive surround system is so easy to set up. Check out the quick video we put together to guide you through the simple steps. Or scroll down for a step-by-step image guide.
ALL70T AND ALL2 – EASY SET UP GUIDE
ALL Connected Audio 5.1 Surround Sound
STEP-BY-STEP GUIDE
Turn the 3.1-channel sound of your ALL70T soundbar and subwoofer combination into a full wireless 5.1-channel surround sound system by adding two ALL2  speakers to deliver the rear channel sound.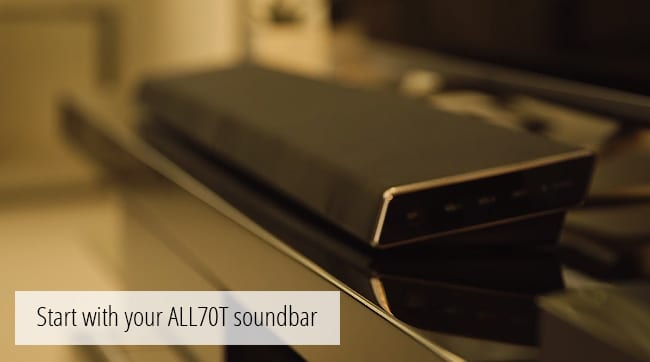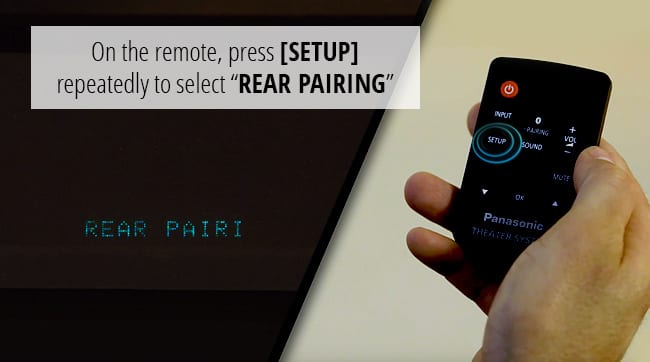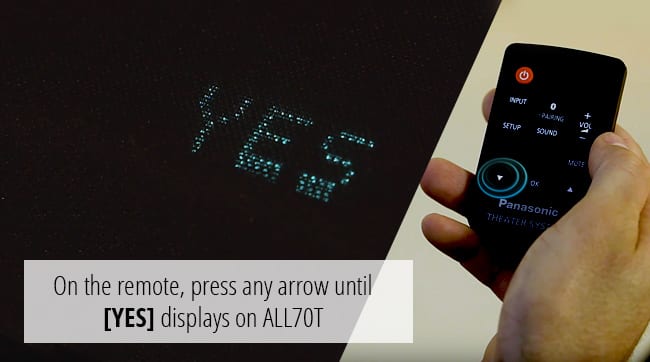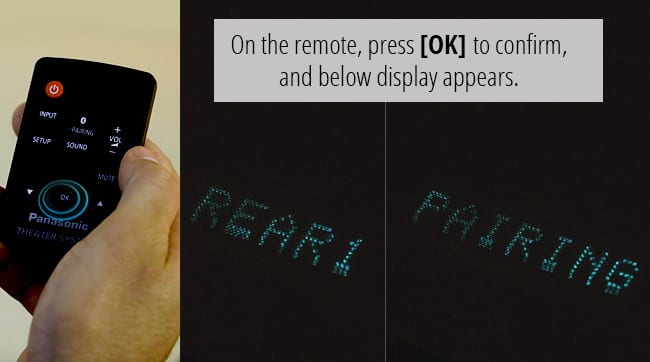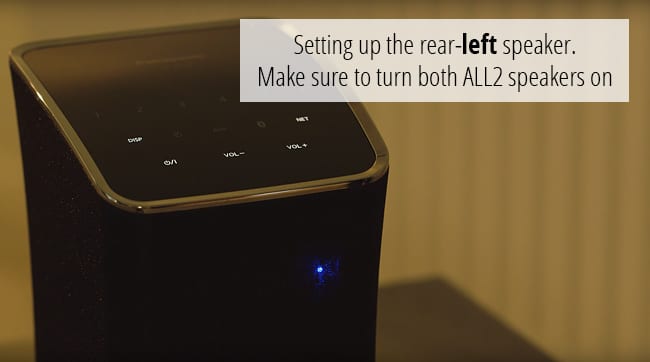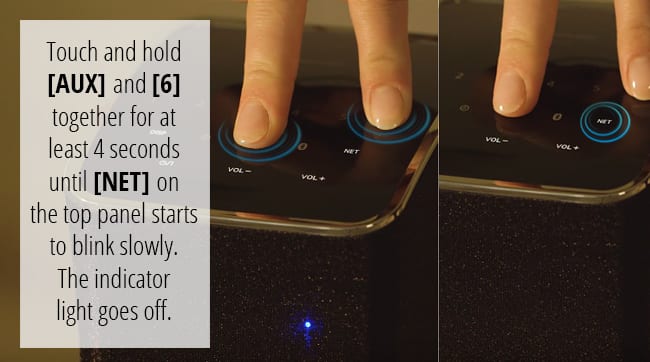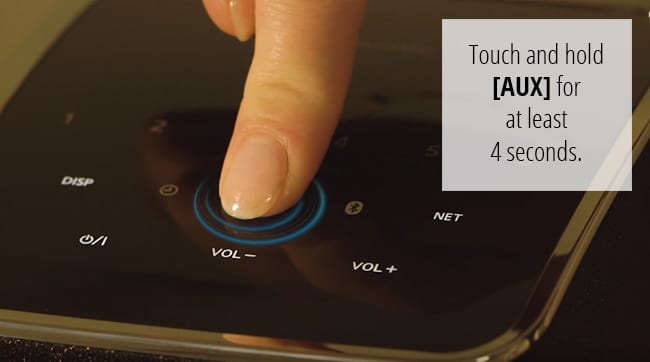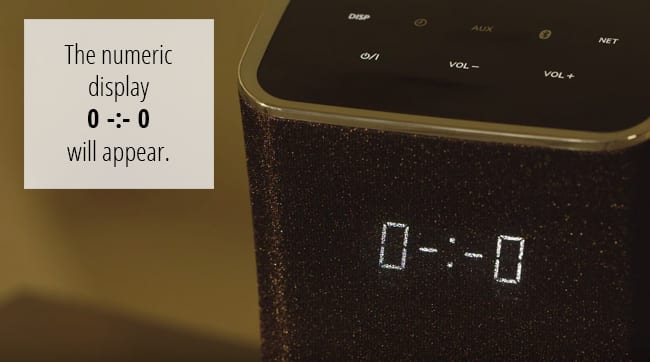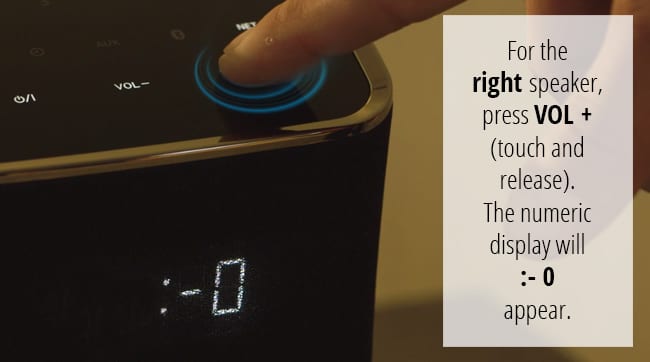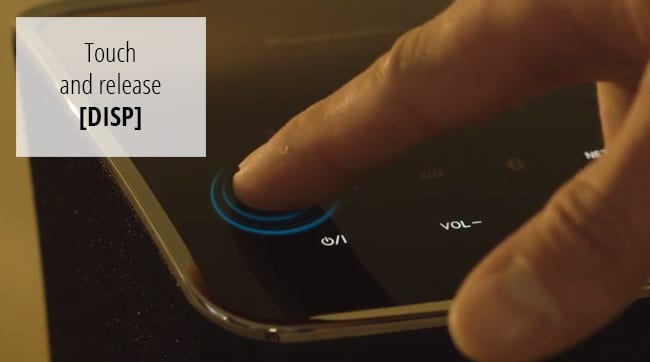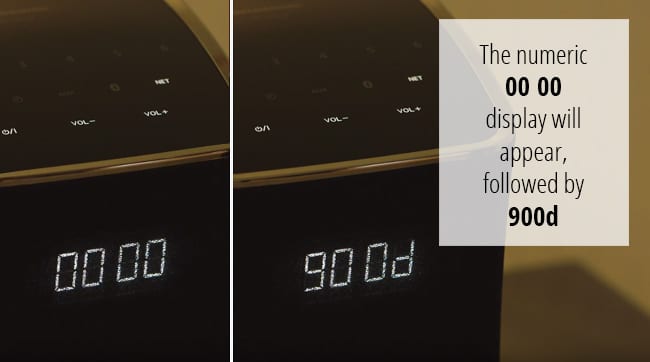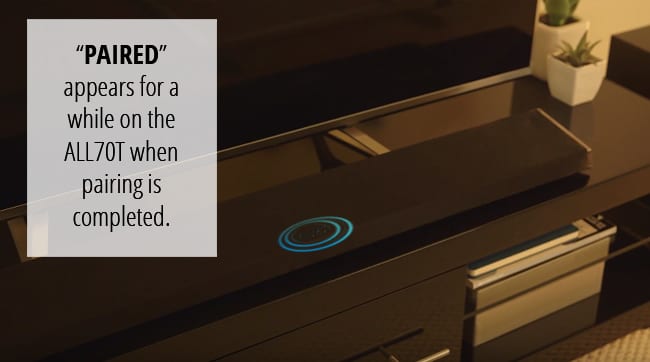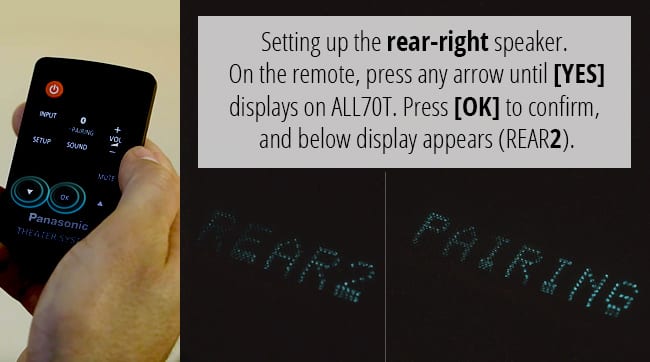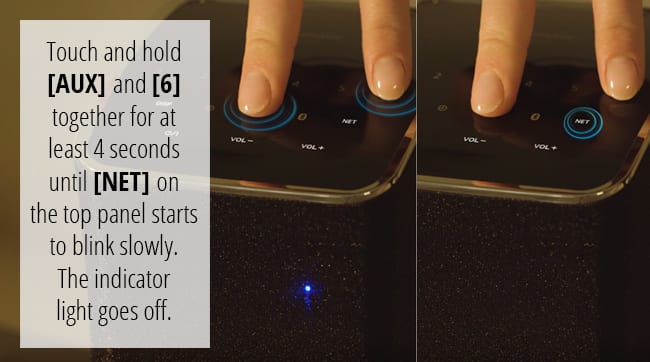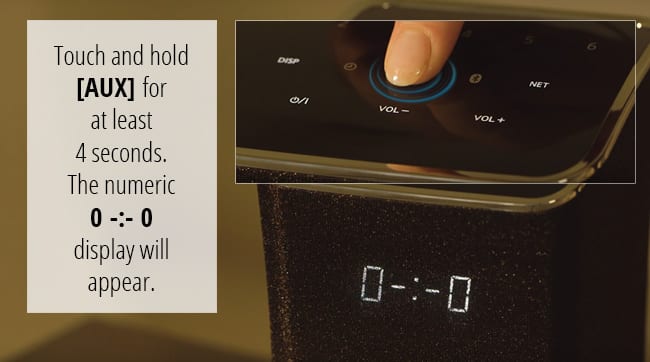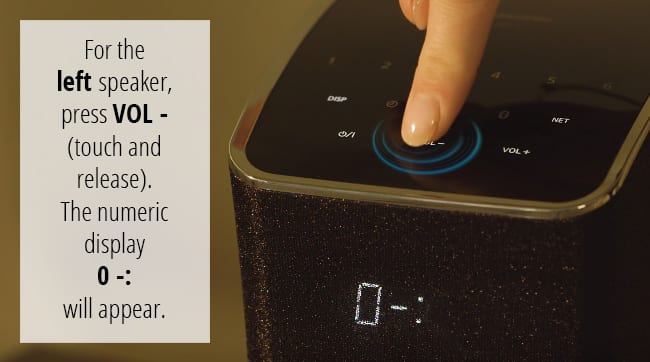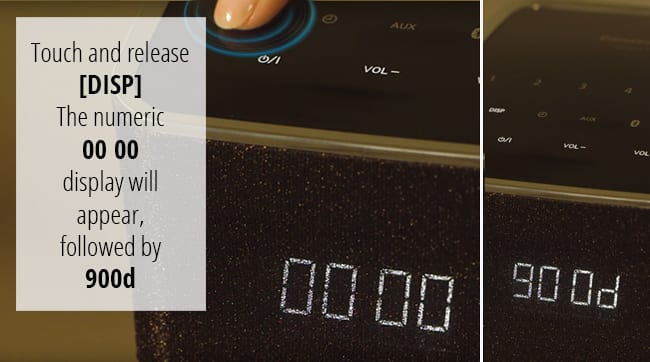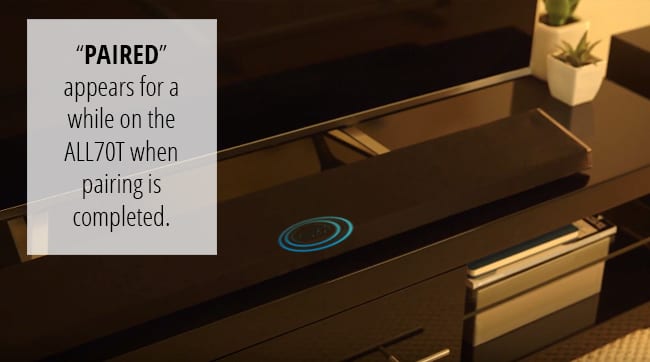 SC-ALL2
Wireless Speaker

Standalone/networked speaker
Clock radio, 6 customisable music buttons
TV surround sound pairing
SC-ALL2 Networked Speakers
ALL Connected surround sound is just the beginning
Surround sound will add extra 'oomph' to your TV speakers but it doesn't need to end there! You can add portable speakers, CD players and hi-fi systems from the Panasonic ALL Connected Audio range to create a wireless networked sound system for your whole house, with easy music streaming to multiple rooms from an array of different sources such as your mobile device, CDs and online music services.
Panasonic ALL Connected Audio Range
Home configuration options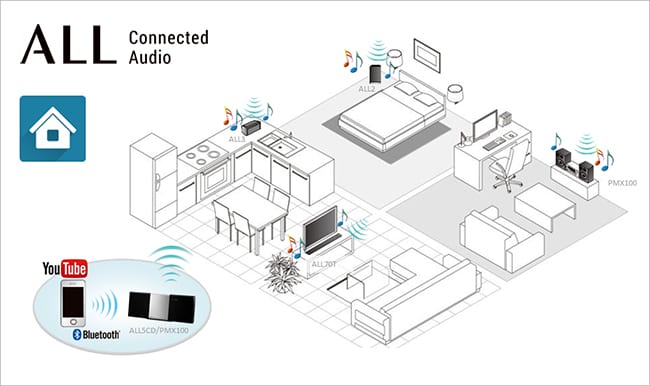 Each ALL Connected Audio model can stand alone as a sensational audio unit, or connect with other products in the lineup to create a dynamic sound system.Take a look at just some of the possible configurations you can enjoy at home with Panasonic ALL Connected Audio wireless speakers: http://bit.ly/ALL-Connected-speakers-home-configurations.