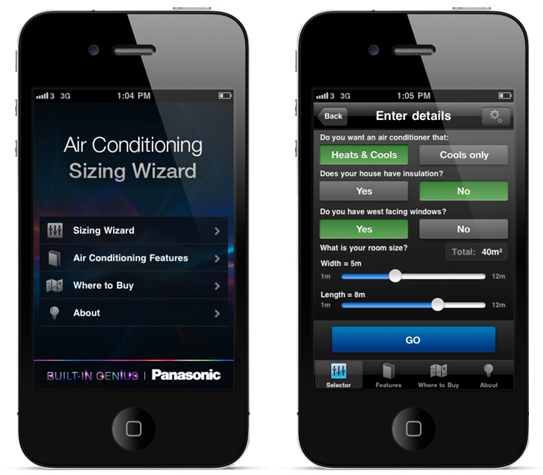 We know it can be difficult choosing an Air Conditioning unit, especially with summer just around the corner, that's why we're pleased to announce our clever new 'Air Conditioning Sizing' iPhone application. The application removes the headache of shopping around for the right air conditioning unit, by providing quick, accurate and easy product recommendations based on a few small bits of information.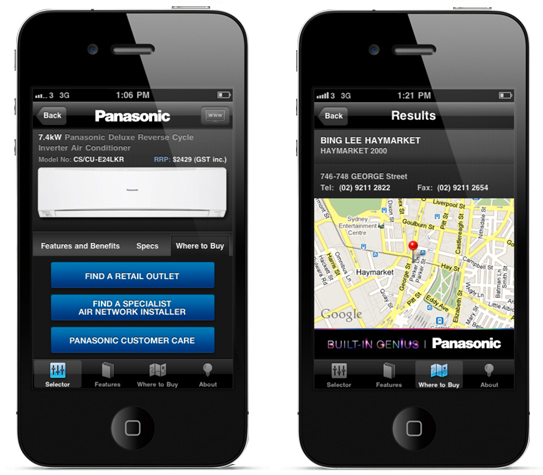 To use the application all you have to do is simply enter your room environment details including size, insulation, heating and cooling requirements for recommendations to be generated including an useful 'Where To Buy' function to locate your nearest retailer or specialist Air Network Installer. The application also includes information about the unique features of the Panasonic Inverter Air Conditioning range with images, videos and handy tips.

You can find out more about our 2010 Inverter Air Conditioning range here.