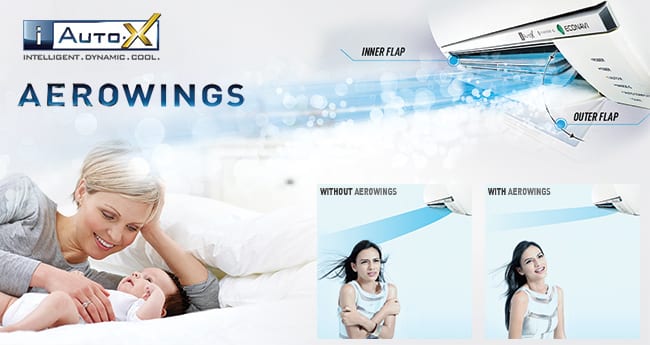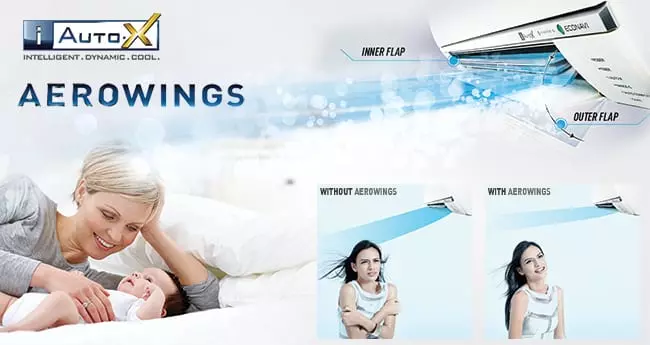 Hot Australian summers call for air conditioners that can cool an entire room quickly and then maintain and steady and comfortable temperature. Panasonic new range of air conditioners can now achieve that aim better than ever thanks to iAUTO-X technology and Aerowings blades.
iAUTO-X offers 15% faster cooling than previous Panasonic models with a new compressor and fan design. The 'Aerowings' blades on the unit then control the airflow to provide 'Shower Cooling' to minimise any uncomfortable direct airflow chill for optimum comfort.
iAUTO-X
The latest range of Panasonic Air Conditioner models feature a new design with a wider intake grille and super-high fan speed; this combination produces greater air volume for fast cooling and fast comfort.
WIDER INTAKE GRILLE
Panasonic Air Conditioners feature a new wider intake grille as well as increasing the indoor fan speed to a super-high level at start up. The new chassis design also helps to generate greater air volume to contribute to faster cooling*.
* Compared to Panasonic 2014 model
AEROWINGS
Panasonic's new AEROWINGS feature has two independent blades that concentrate airflow to cool you down in the shortest time possible. This also helps distribute cool air evenly throughout the room.
SHOWER COOLING

After reaching the set temperature, the twin blades direct airflow upwards, cool air then showers down naturally and spreads over a wider area of the room. This ensures cool air is evenly distributed throughout the room and you can stay comfortable without being targeted by continuous direct cooling.