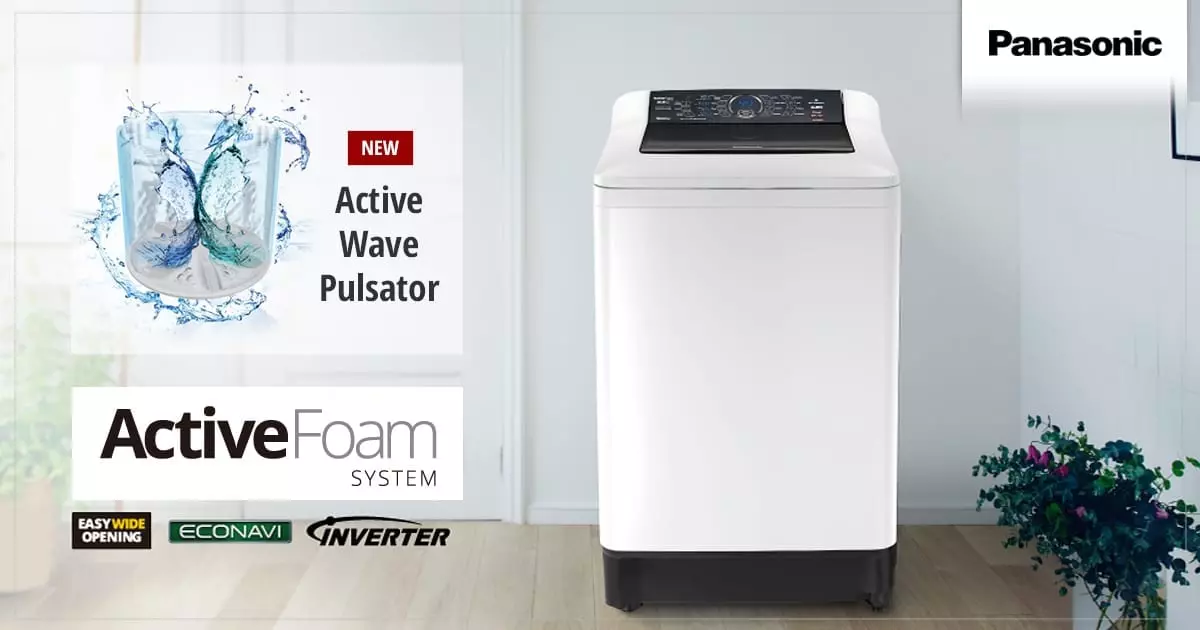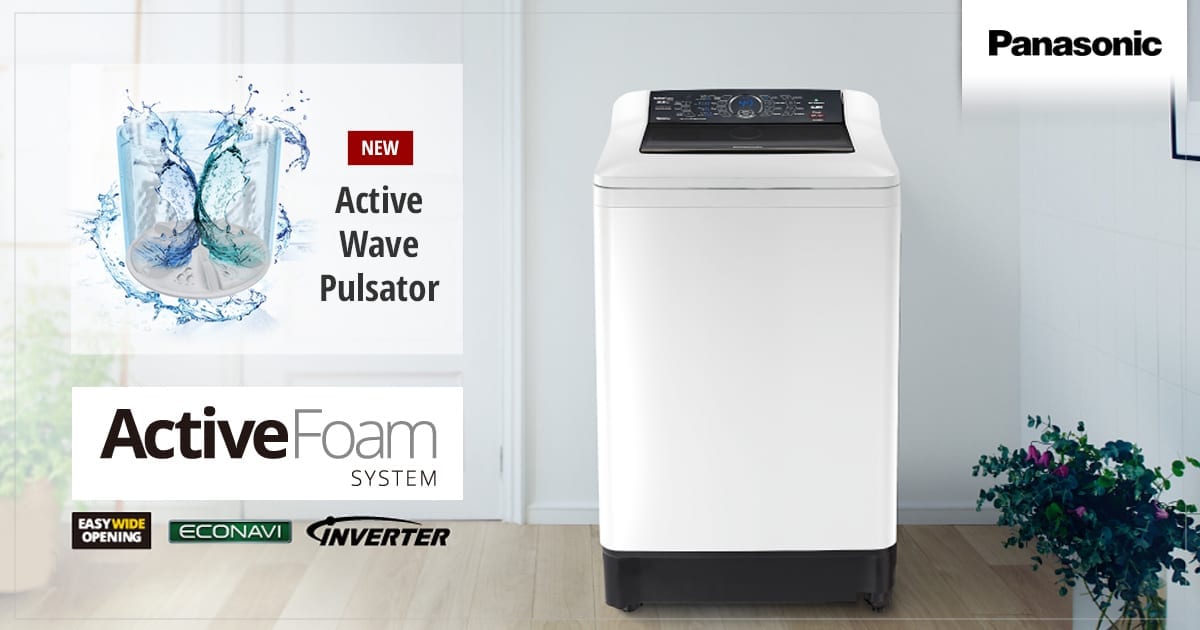 Panasonic's energy-efficient top load washing machines deliver sparkling clean laundry and offer user-friendly design features like a touch control panel and transparent fold-back lid.
Concentrated foam removes stubborn stains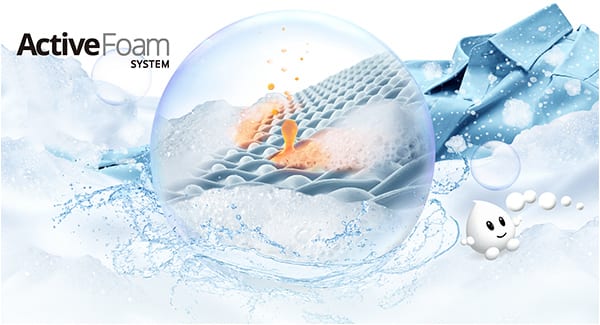 The higher the concentration of foam, the better the washing performance. That's why we've developed an ActiveFoam system that creates fine, high-density foam to lift, separate and remove dirt from deep in fibres and ensure a sparkling clean wash.
Scrub wash effect with Active Wave Pulsator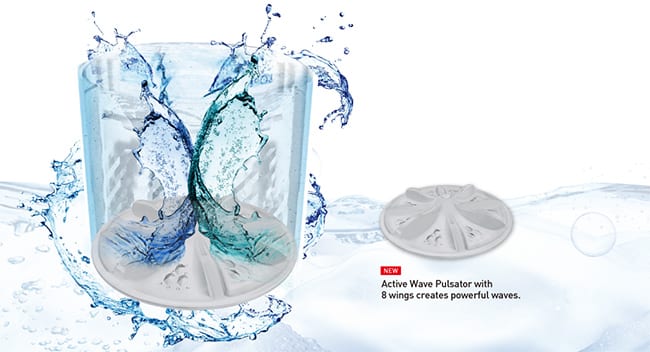 The Active Wave Pulsator design provides powerful agitation and water flow to ensure clothes are rotated through the drum for a scrub wash effect, and allows foam to thoroughly penetrate fabric and remove dirt.
Space-saving, user-friendly design features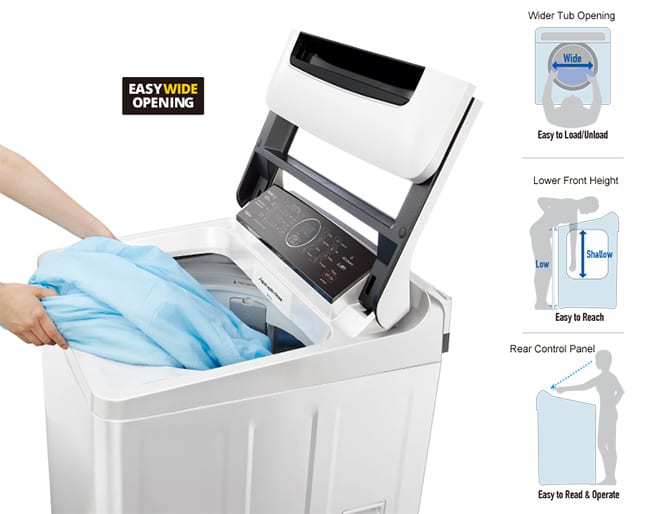 A transparent glass lid means the interior is conveniently visible during washing. The large-diameter lid opening ends the struggle with wet laundry and makes it easier and quicker to load and remove bulky items. Plus, the fold back lid design saves space in the laundry, leaving more room to mount a dryer above the machine.
LED touch control panel for easy operation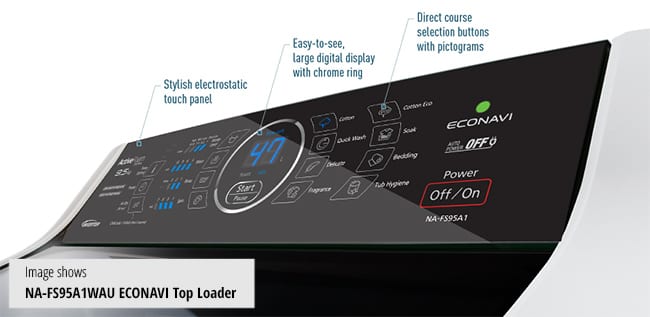 Our top load washing machines feature a stylish LED touch control panel – with the NA-FS95A1 including Electrostatic control. You can select washing programs at the touch of a button to suit the requirements of each laundry load, with convenient pictograms for preset modes. Bright blue LEDs make the large display easy to see and operate, even in dim lighting.
Automatic eco-savvy energy and water savings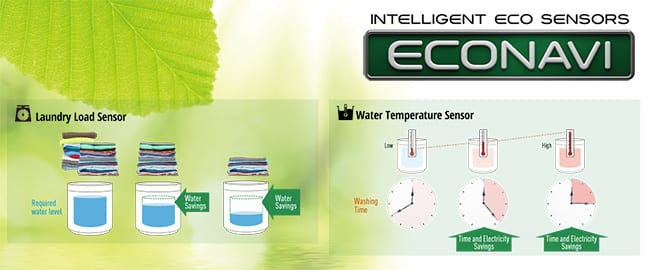 ECONAVI technology*1 creates the perfect wash and takes the burden out of energy saving in the home. It wastes less water and energy by using intelligent sensors to detect the volume of laundry, the water temperature and the laundry material, and select the most efficient wash cycle.
*1 ECONAVI available with NA-FS95A1WAU only.