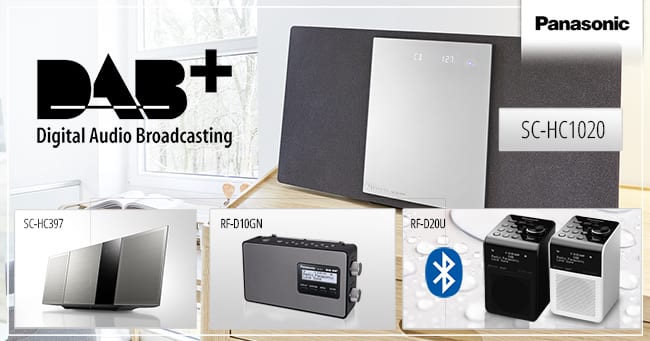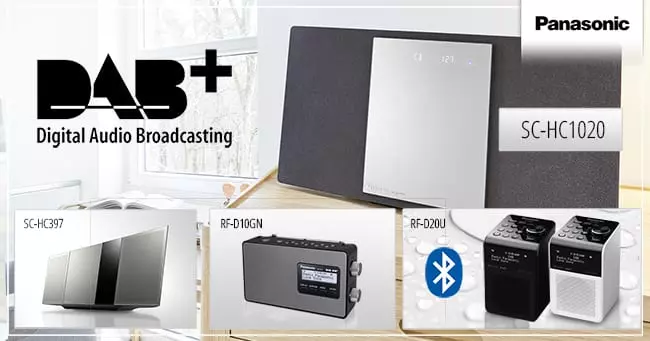 DAB+ is the most widely adopted digital radio standard, on-air in more than 40 countries worldwide. DAB+ uses a far more advanced and technically robust transmission system than conventional AM/FM frequencies, allowing broadcasters to offer their popular analogue stations simulcast in digital quality, as well as new digital only stations.
What's more, DAB+ digital radio offers many features and benefits that enhance the experience for radio listeners such as more choice of stations, clear reception, exceptional sound quality, song/artist information, pause and rewind, tuning by station name, and no sign-up or subscription fees.
Panasonic offers a great line-up of DAB+ enabled audio devices, so you can experience the freedom of digital radio and a choice of added music features.
Splashproof Portable Radio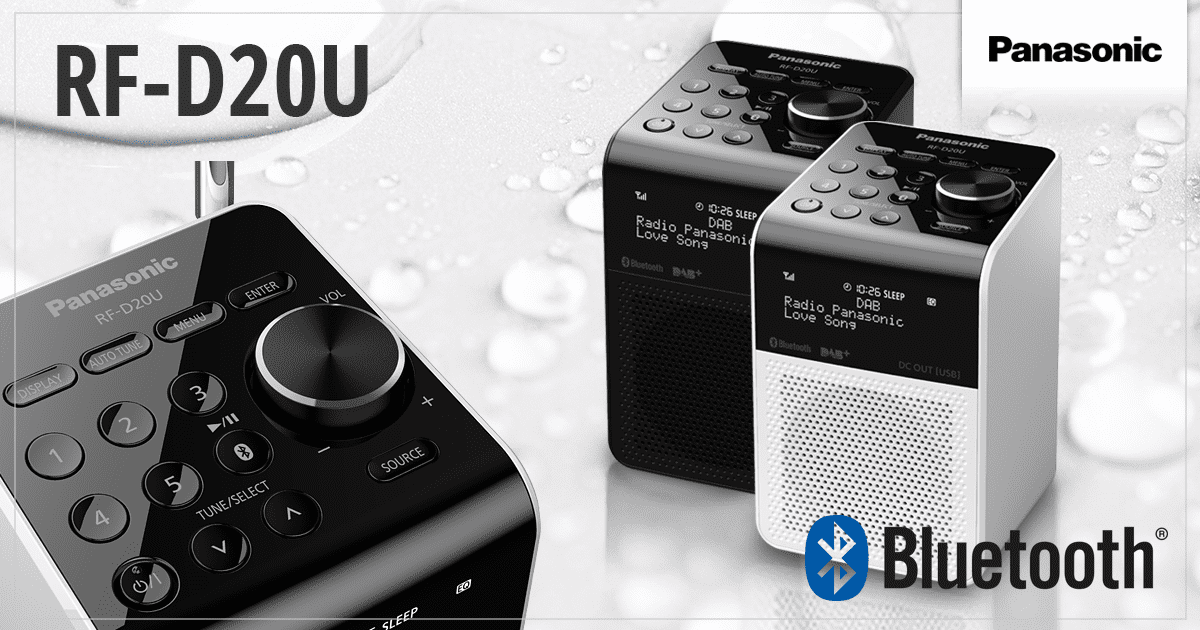 With the Panasonic D20U compact digital radio you get splash-proof portability, DAB/DAB+/FM and Bluetooth music streaming all in one. Other handy features include 5-channel memory, clock and alarm, and an easy to read LCD display with white backlighting.
Panasonic RF-D20U
Compact Portable Radio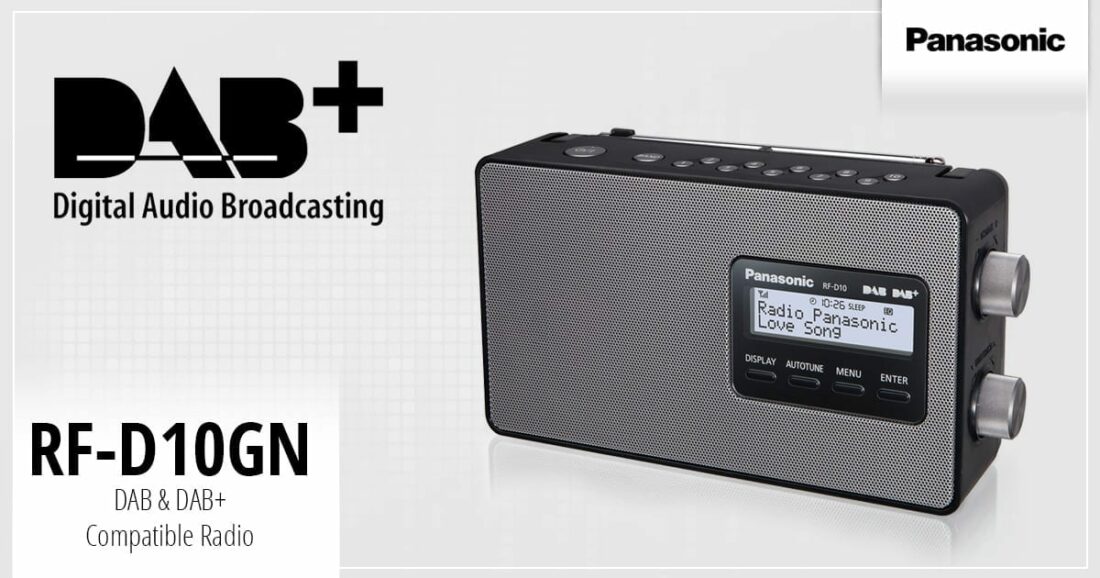 The D10GN features large 10-cm speakers for clear sound from FM and DAB radio, with station presets and a built-in equaliser. This handy little radio also features a backlit LCD with crisp text display and a direct channel selection key to simplify operation.
Panasonic RF-D10GN
Compact Hi-Fi Systems
These compact all-in-one music streaming systems that can be wall-mounted or placed on a desk or bedside table. The HC1020 and HC397 pack a lot of features into their sleek designs, including easy music playback from a variety of sources including Bluetooth, CD, USB and DAB+ radio.
Panasonic SC-HC1020
Panasonic SC-HC397