Three exciting new additions to the LUMIX family are set to raise the bar for travel and telephoto photography. We're so excited to be launching the class-leading DMC-TZ110 premium compact travel camera with a 1-inch MOS sensor and 10x zoom LEICA lens; the versatile DMC-TZ80 with 30x zoom LEICA lens; and the first super telephoto lens in the LUMIX G system, the LEICA DG VARIO-ELMAR 100-400mm F4.0-6.3 ASPH./POWER O.I.S.
LUMIX DMC-TZ110:
best-in-class high performance travel camera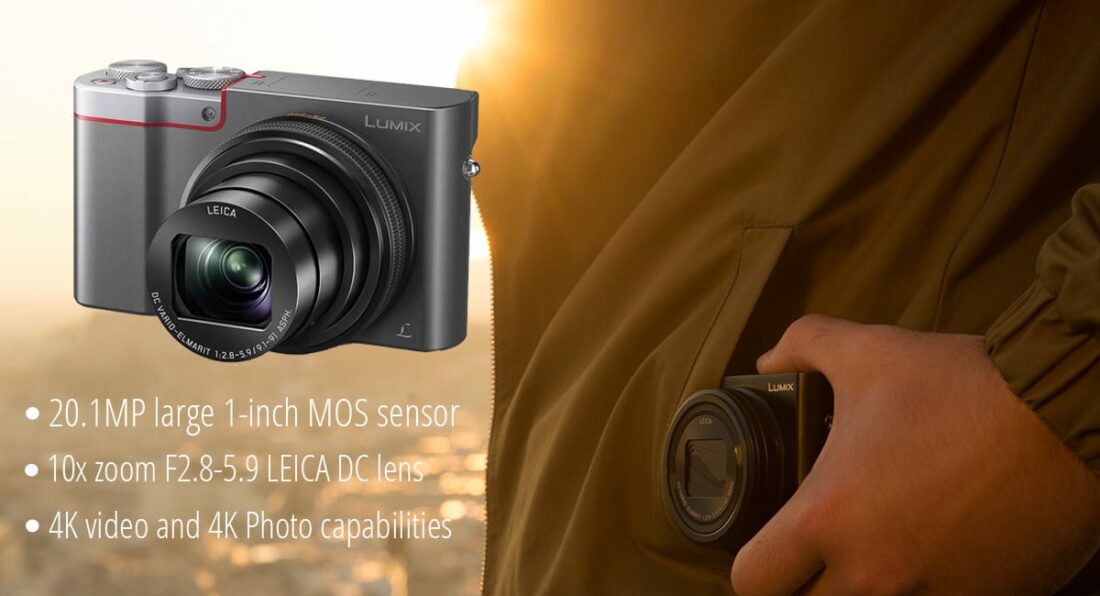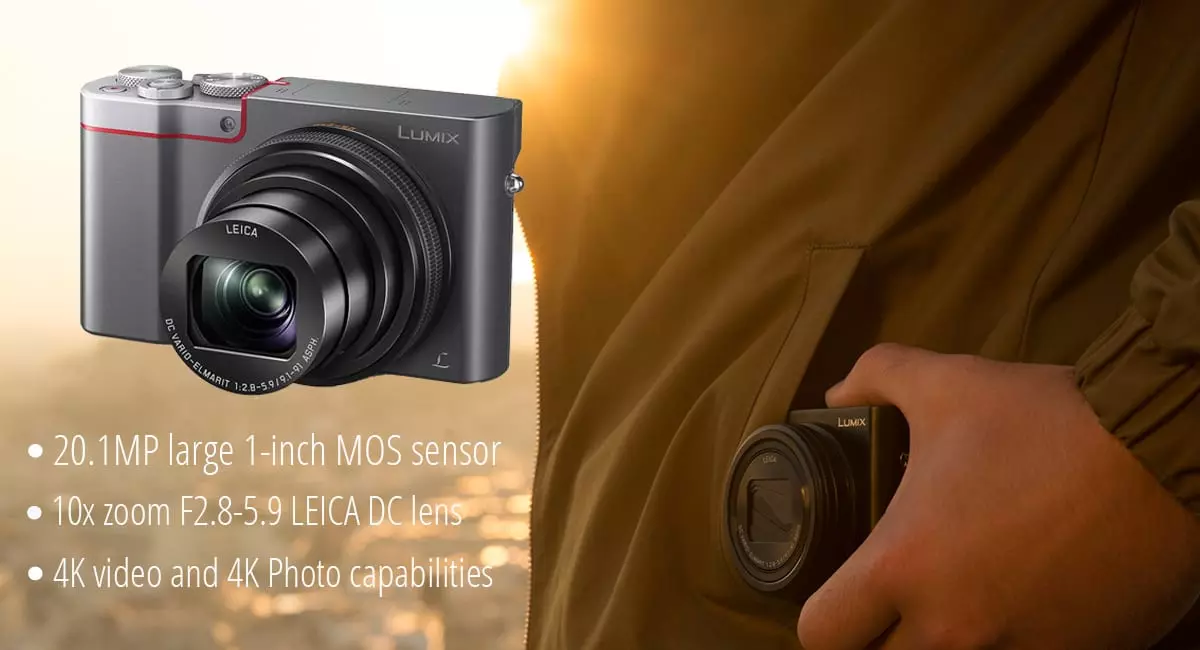 The TZ110's outstanding suite of features see this model set to be the best in class compact travel camera available. At the heart of its performance is 20.1MP large 1-inch MOS sensor that captures more light, resulting in crisp, clear and natural shots; plus a versatile 10x zoom F2.8-5.9 LEICA DC lens for true-to-life images from landscapes and sunsets to elusive wildlife. This pocketable camera also includes Panasonic's powerful 4K video and 4K Photo capabilities to capture every moment in impressive clarity; and introduces Post Focus to the travel zoom range, which allows users to select their preferred 'in-focus' area after taking their shot.
LUMIX DMC-TZ110
LUMIX DMC-TZ80:
30x zoom LEICA lens in a compact body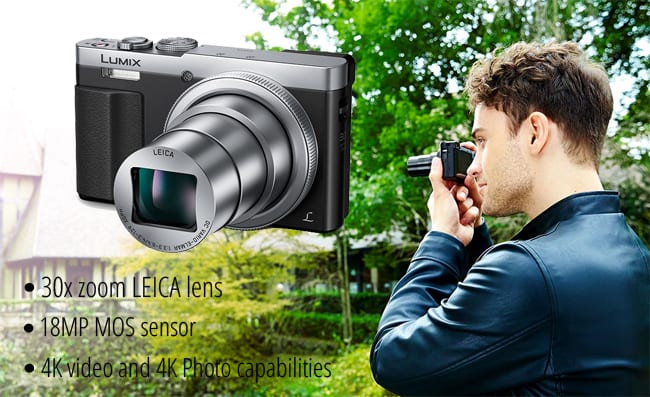 The lightweight TZ80 packs a 30x zoom LEICA lens into its 300g chassis, letting you get close to the action without disturbing the subject, so you'll never be out of range for that perfect holiday shot – equally suited to both wildlife and candid shots of friends and family. The 18MP MOS sensor and 4K capabilities ensure natural results in stunning detail for every special or fleeting moment.
LUMIX DMC-TZ80
LEICA DG VARIO-ELMAR 100-400mm F4.0-6.3 ASPH lens:
telephoto comes to LUMIX G

As the first lens to reach 800mm (35mm equivalent) in the Micro Four Thirds system, this is the model that enthusiast sports and wildlife photographers have been looking for. This telephoto lens offers outstanding performance with intuitive physical controls, such as zoom lock and a focus range switch, and Power O.I.S. that works with Panasonic's Dual I.S. system. It is weather sealed, making it highly durable for long days in the field, and is significantly smaller, lighter and more cost effective than comparable SLR lenses.
LUMIX G Lens H-RS100400E