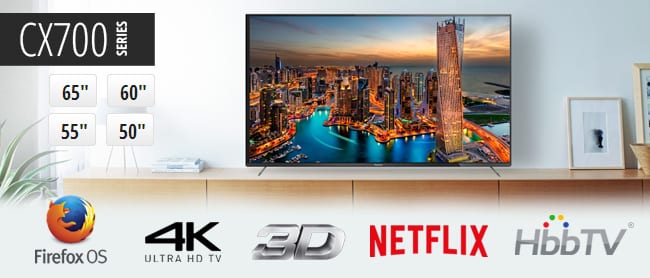 We're unveiling the 2015 VIERA line-up and proudly leading the charge is our stellar new CX700 Series of 4K Ultra HD LED LCD TVs. Just what makes this series 'stellar', we hear you ask? Well, the models in this series are our star performers. They offer everything you'd want from a premium TV, from 4K Ultra HD picture technologies, to easy Netflix access, our new 'Beyond Smart' Firefox OS interface and a powerful Quad Core processor to support these super smart features.
That's just the start. CX700 VIERA TVs also make it easy to for everyone in the family to enjoy their favourite content with a Twin HD Tuner, smart mobile/tablet streaming and an Info Bar that puts everything that matters in the one place.
You want more right? You got it. This series isn't just amazing to watch, they have also been designed to look amazing in any room, with clean, minimalistic lines and high-grade materials for a luxurious premium look and feel.
It's all in the detail with astounding picture quality
As well as offering outstanding 4K Ultra HD definition, the picture quality is amplified by a range of supporting technologies including superior brightness, colour, gradation and contrast.
VIERA 2015 Picture Quality >

4K ULTRA HD
Pictures look so detailed and pristine that you feel like you're looking at the real world through a window.
NATURAL COLOURS
Experience a wider, subtler colour range – even in dark areas – with the powerful Studio Master Drive processing system.
BRILLIANT CONTRAST
Pictures look more dynamic as local dimming delivers different light levels to different parts of the screen simultaneously.
BRIGHTNESS
A new Super Bright Panel design gives you much brighter images without using significantly more power.
FASTER, SHARPER, SMARTER TV WITH A QUAD CORE PROCESSOR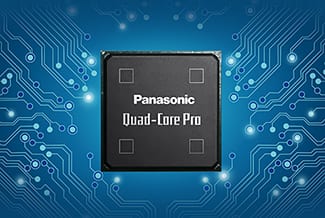 Our Quad Core Processor ensures the smart elements run faster and smoother while pictures look cleaner, crisper and more refined, including web streams, broadcasts, Blu-rays and 4K UHD feeds.
ACCESS YOUR CONTENT FASTER WITH MY HOME SCREEN 2.0 POWERED BY FIREFOX OS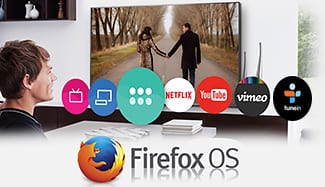 My Home Screen 2.0, powered by Firefox OS, takes content personalisation to the next level with fast, intuitive access tailored just for you.
VIERA 2015 Firefox Interface >
PICTURE-IN-PICTURE WITH A TWIN HD TUNER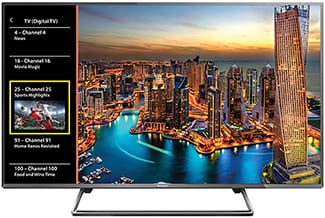 With our Twin HD Tuner you can watch two programs at the same time or watch one while recording another to USB hard drive.
VIERA 2015 Twin HD Tuner >
TV ON THE GO WITH TV ANYTIME, ANYWHERE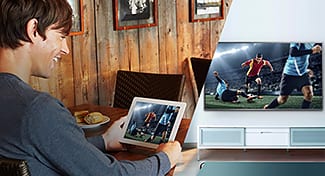 Wherever you go, take your TV with you, even outside. Access live broadcasts or last night's recorded programs on your tablet or smartphone… anytime, anywhere.
EVERYTHING AT A GLANCE IN THE INFO FRAME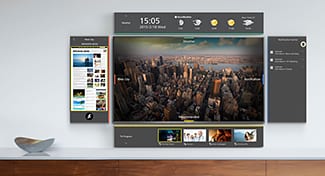 The Info Frame gives you instant access to the personal information and messages that really matter to you.
AVAILABLE IN 65", 60", 55" & 50".
Products used in this article
TH-65CX700A product page.
TH-60CX700A product page.
TH-55CX700A product page.
TH-50CX700A product page.