Panasonic air conditioning has once again topped Canstar Blue's ratings, with customers placing value on energy efficient models to see them through years of service, and combat electricity price hikes. In 2016 only Panasonic air conditioners received a five star rating across the board from Australian consumers. Now we're delighted to say that Panasonic is the only air conditioner brand to top Canstar's ratings three times – in 2017, 2016 & 2014.
Explore our range comprised of wall split models designed to treat individual rooms and ducted solutions for an entire home, and you'll see why Aussies love Panasonic air conditioners.
Energy-efficient Panasonic air conditioners offer year-round comfort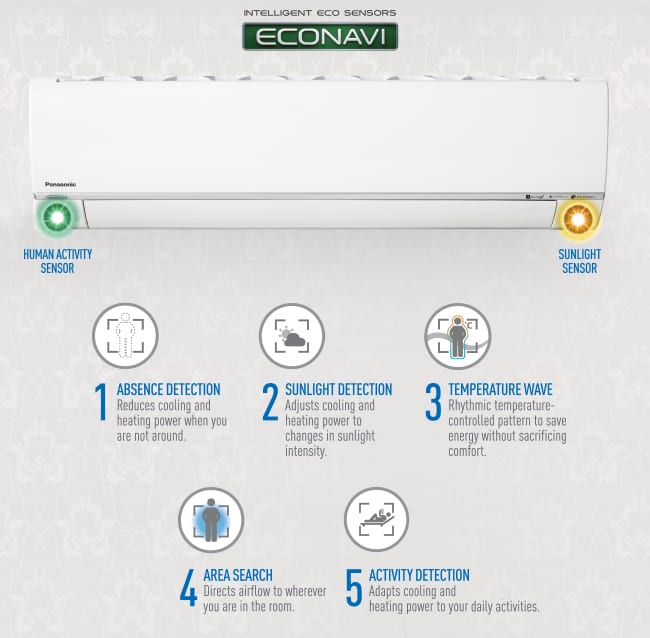 We design our air conditioners with the goal of providing our customers maximum comfort, along with technology that reduces energy consumption. Panasonic reverse cycle wall split system air conditioners incorporate intelligent ECONAVI sensors that use area search, absence detection, low activity detection and smart sunlight detection to moderate the temperature according to room usage, delivering up to 45% energy savings. Our ducted air systems can also be connected to ECONAVI sensors and they utilise a highly efficient Inverter compressor and DC motor fans to heat and cool faster than conventional models, enabling a substantial reduction in energy usage.
Faster, more comfortable cooling with new iAuto-X and Aerowings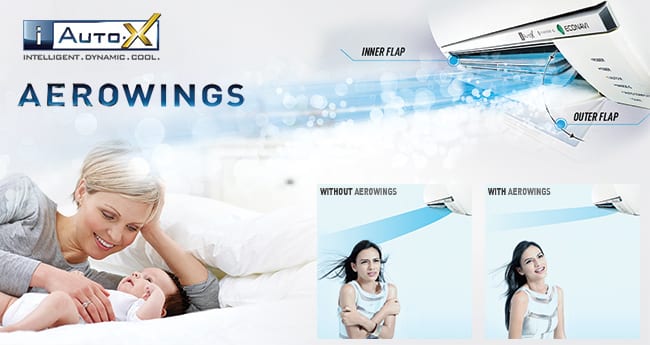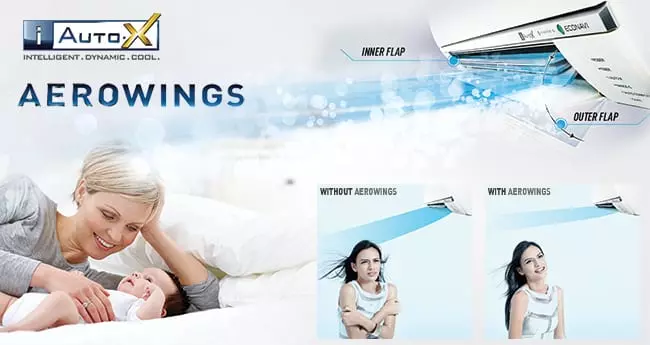 The new range features iAuto-X technology for 15% faster cooling than previous Panasonic models with a new compressor and fan design. The 'Aerowings' blades on the unit control the airflow to provide 'Shower Cooling', which directs cool air across the ceiling to shower down naturally, spreading over a wider area of a room, and minimising any uncomfortable direct airflow chill.
Read more about iAUTO-X and Aerowings.
nanoe-G purifies down to the tiniest detail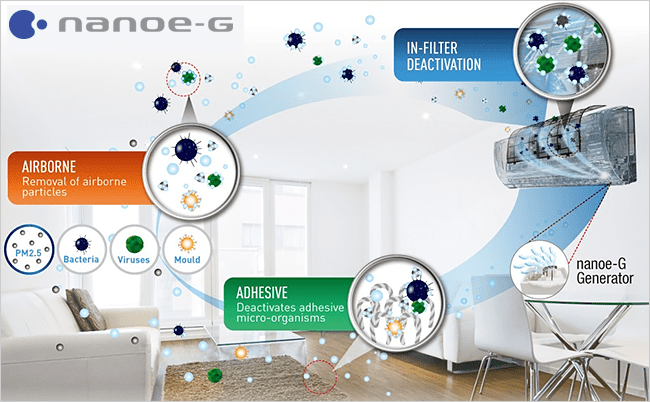 You'll love the advantage of having an air conditioner and air purifier in one unit. Our nanoe-G feature is an active air purifying system that not only deactivates unwanted airborne particles, but now also surface based particles. nanoe-G air purifying removes 99% of airborne bacteria, viruses and mould as well as deactivating 99% of viruses and 99% of bacteria on surfaces for a cleaner, healthier home – it even works when the air con is off.
Read more about nanoe-G air purifying.
Watch the video "Panasonic Air Conditioning | nanoe-G Air Purifying System".
Latest refrigerant is ozone-friendly and efficient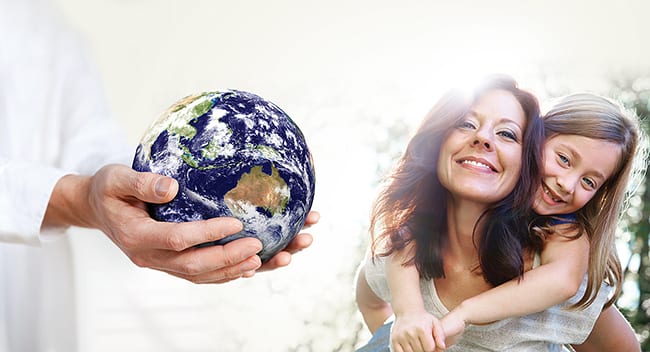 One of Panasonic's principles has always been to sustain the environment around us. That's why, with the launch of our latest range of air conditioners, we have made it a goal to move away from the use of R410A refrigerant to the more ozone-friendly R32. It is especially suitable for use in air conditioning and results in much better energy efficiency.
Use our handy guide to choose your Panasonic air conditioner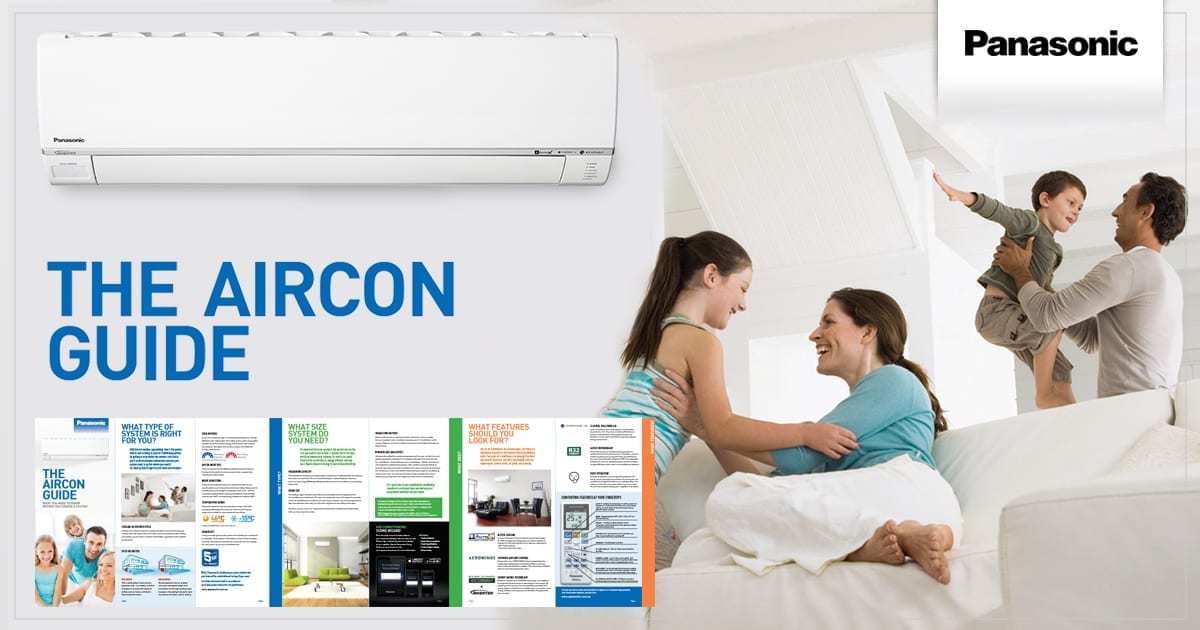 Choosing the right Panasonic air conditioner for your home needn't be a daunting task. We have an extensive range of reliable air conditioning units, including cooling, reserve cycle and ducted systems, to suit any home design and budget. Simply use this guide to assist you when making the decision to purchase the ideal air conditioning unit to suit your home.
READ MORE: Panasonic air conditioning buyer's guide