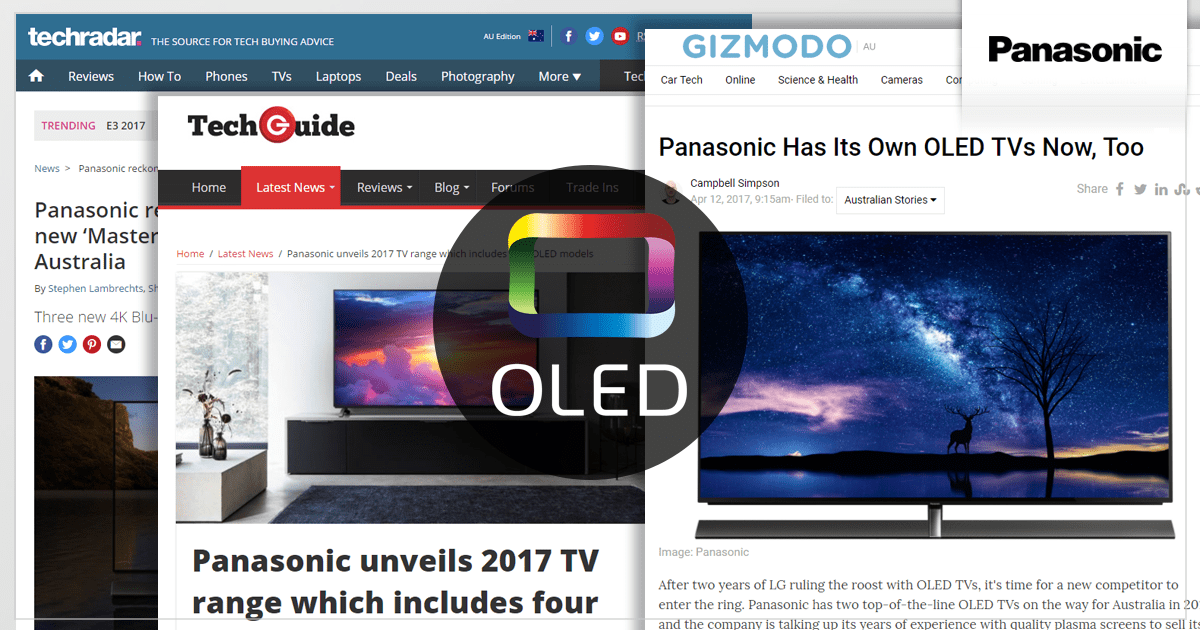 Having taken Europe by storm with our award-winning 4K OLED TVs, Panasonic Australia is launching the next-generation 'Master OLED' EZ1000 Series that showcases the very best of our visual and audio technology advances. With this series, we've perfected extraordinary picture quality by driving the OLED panel with professional-grade processing technologies and our Absolute Black Filter. We've even perfected extraordinary sound, giving our EZ1000 Series an epic sound blade, tuned by Technics.
READ MORE: OLED 'Absolute Black Filter' supercharges Panasonic TVs.
With such exciting new TV offerings to introduce to the Australian market, it's little wonder that major media outlets have extensively covered our OLED range launches. Take a look at just some of the feature articles written about the Panasonic Master OLED EZ1000 Series TVs and Panasonic OLED EZ950 Series TVs debut.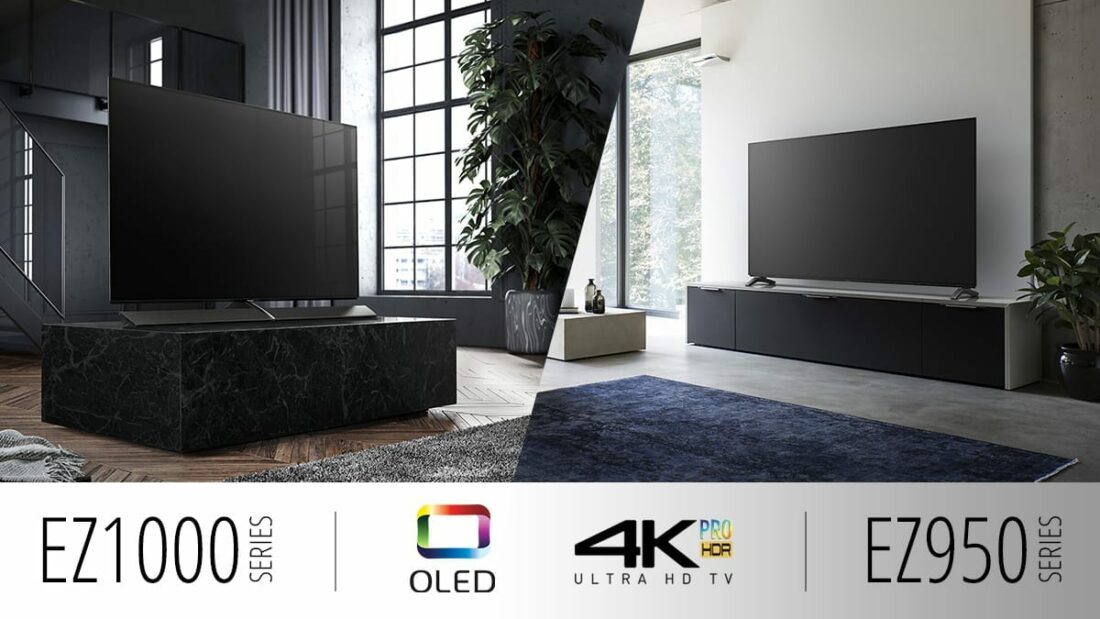 Tech Guide
READ MORE: Panasonic unveils 2017 TV range which includes four OLED models.
"Panasonic has unveiled its 2017 TV range that will include, for the first time, four 4K OLED televisions which will deliver a high quality visual and audio experience for your home… Panasonic will bring its 79-year history of TV research and development to the wondrous technology of OLED which delivers true black levels and stunning colour."
Gizmodo
READ MORE: Panasonic Has Its Own OLED TVs Now, Too.
"As well as all that 4K OLED goodness, Panasonic's OLEDs increase their appeal with support for multiple HDR formats — both the regular HDR-10 that most HDR sources use, as well as the open standard Hybrid Log Gamma that's being pushed by the BBC."
AV Hub
READ MORE: Panasonic brings two OLED TV series to Australia.
"For those who have forgotten the heyday of plasma, Panasonic took over the mantle of plasma leadership from Pioneer when that company stopped making its still legendary Kuro televisions, with the key engineering team joining Panasonic and, presumably, now applied to the OLED models… with Australian consumers currently replacing their main TVs every five or six years, there should be some 2000 Panasonic customers — many of them plasma users — primed and ready for the wonders of OLED."
Connected Home
READ MORE: Panasonic Australia introduces Master OLED TV.
"Panasonic Australia has unveiled its OLED flagship, the EZ1000 Series Master OLED, featuring the company's Absolute Black Filter. The EZ1000 makes use of Panasonic's 79-year history in TV research and development, combining its professional-grade processing technologies with OLED's ability to have each and every pixel produce its own light and colour."
Channel News
READ MORE: Panasonic Enter OLED TV market With A Cracker Of A TV.
"The July entry, of Panasonic to the OLED TV market seriously throws down a gauntlet to both LG and Sony who are also set to play in the top end OLED market this year, then there is Samsung who must convince consumers that their QLED TV technology is just as good."
Tech Radar
READ MORE: Panasonic reckons it has the best OLEDs, new 'Master' 4K TV available soon in Australia.
"Panasonic has its sights set on 4K, HDR and OLED in 2017… Kicking off its 4K television range is the its new flagship EZ1000 'Master OLED' Series, which provides the stunning colour and infinite contrast we've come to expect from OLED's individually-lit pixels, along with Panasonic's own 'Absolute Black Filter' and the integrated Technics 'Dynamic Blade Speaker'."
Panasonic's first Australian OLED TV range will be in-store from July.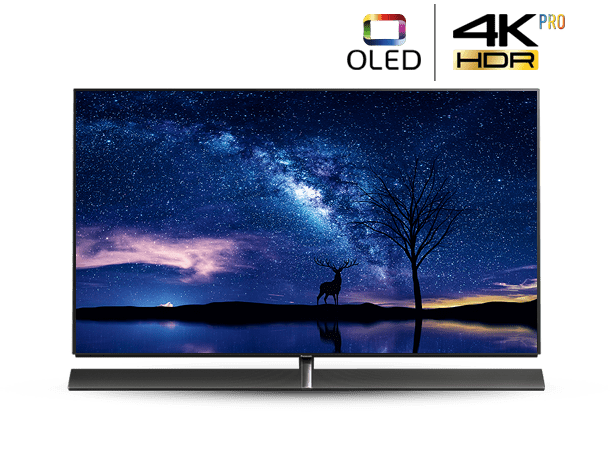 Panasonic Master OLED
EZ1000 Series TVs
• 4K Pro HDR
• Master OLED Panel
• HCX2 Processor
• Hollywood Lab Tuning
• Multi HDR Support
• Quad-Core Pro
• Absolute Black Filter
• Dynamic Blade Speaker
• Smart TV Networking
• Netflix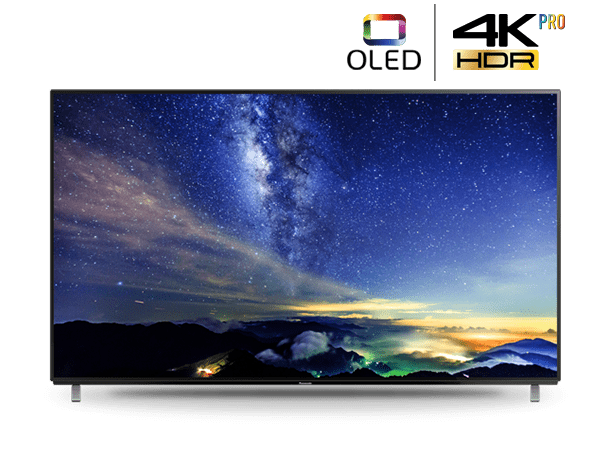 Panasonic OLED
EZ950 Series TVs
• 4K Pro HDR
• OLED Panel
• HCX2 Processor
• Hollywood Lab Tuning
• Multi HDR Support
• Quad-Core Pro
• Smart TV Networking
• Netflix
Panasonic OLED 4K Ultra HD TV Range