Adventurer, photographer and filmmaker Lachlan Gardiner recently used Panasonic's acclaimed S Series cameras to shoot the Southern Queensland Country Tourism Campaign, showcasing the best of the region's flavours, outdoors, wildlife, accommodation and experiences.
Lachlan explored untouched national parks, creeks and waterfalls, sampled delicious local produce and hit the wine trail to meet winemakers at the cellar door – all with the S1 and S1R cameras by his side to capture the action.
The LUMIX cameras captured a series of incredible still images and exciting videos, bringing the region's diversity and rugged beauty to life. See the video for yourself below!
Meet the LUMIX S Series Superstars in Lachlan's Kit
To shoot this campaign Lachlan used the LUMIX S1 and S1R cameras – both chosen for their rugged design, reliability and expandability. Built for professional photographers on the go, these cameras were perfect for Lachlan's Southern Queensland adventure. Let's delve deeper: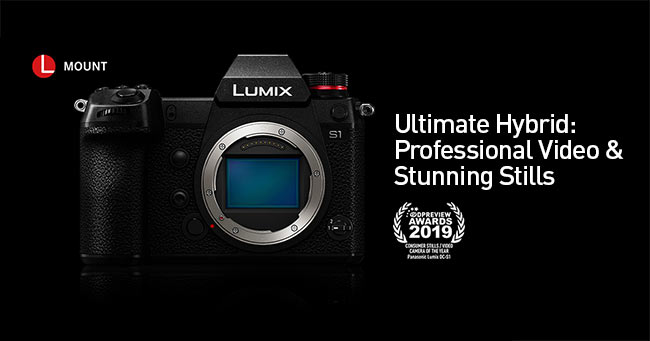 LUMIX S1 Full Frame Mirrorless Camera: This powerful system takes LUMIX deeper into the world of professional photographers and videographers. The LUMIX S1 comes with a 24.2-megapixel full-frame CMOS sensor (35.6mm x 23.8mm) that provides an impressive dynamic range and excellent performance in lowlight shooting at high ISO's up to ISO 51,200.
Dual IS allows professional photographers like Lachlan who work in fast passed environments to shoot without requiring tripods or gimbals.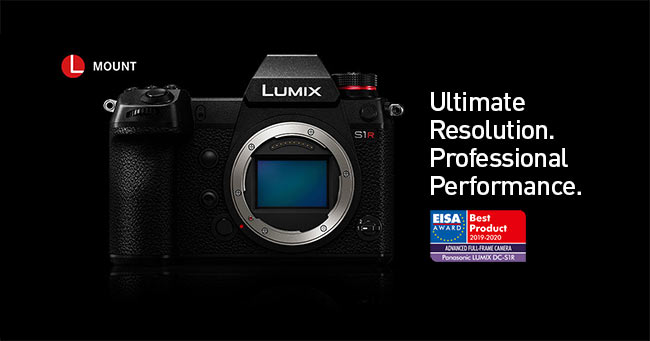 LUMIX S1R Full Frame Mirrorless Camera: The LUMIX S1R has a 47.3-megapixel full-frame CMOS sensor (36mm x 24mm), the highest resolution in its class* and supports low-light shooting at up to ISO 25600 (extendable to ISO 51200). High Resolution Mode allows photographers in the landscape, architecture, product and still life photography fields to capture incredible 187MP files for highly detailed large format prints used for commercial billboards, advertising campaigns, exhibitions and more.
*As a Digital Single Mirrorless Camera, as February 1, 2019.
What did Lachlan love about the S Series Cameras?
(In his own words)
Firstly, using the S1, I love the fact I can be shooting robust Raw still files one minute, then instantly switch to capturing amazing 4K video footage with the flick of a dial! I also really like the incorporation of IBIS (In Body Image Stabilization) which controls the effects of camera shake to produce sharper images. Most of the time I'm shooting handheld, and the IBIS combined with stabilised lenses means I can capture useable video without a tripod or gimbal. Finally, the colours. LUMIX colour science is really good, delivering vibrant natural colours straight out of the camera – without the need for much grading or correction in post.
Using the S1R, one word comes to mind – Resolution! These are the largest image files I've ever worked with and they're amazing. The detail is exquisite and the ability to crop super tight when required is also very useful. The build quality is outstanding. Knowing the gear will keep working even in cold, wet, dusty and snowy conditions give me great peace of mind. Finally, the viewfinder is very impressive. Much brighter and more accurate than other mirrorless cameras I've used in the past.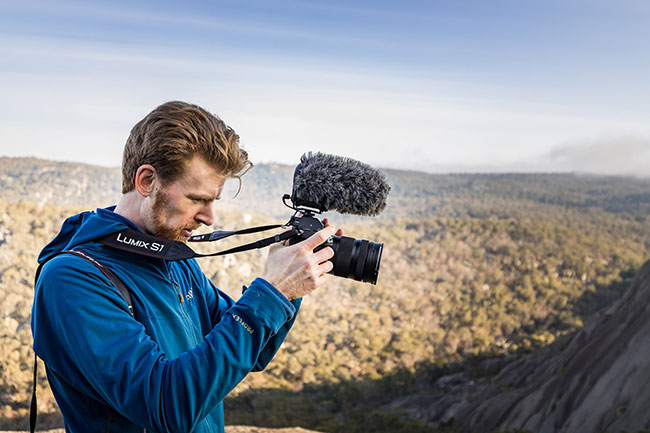 "I've come to the S Series after DSLR setup. Compared to other mirrorless systems on the market, the S Series feels like a real full-sized professional camera. The build of the gear is robust and it feels really good to hold and operate. Across the three bodies, the S1, the S1R and S1H, the system caters for everything that a professional stills and video "hybrid" shooter like myself could ask for. The stills quality is top-notch and the stabilised video footage is great to work with. The system easily adapts to the different subjects my work entails – be it landscapes, adventure sports, portraits, interviews, interiors or exteriors, products, wildlife, macro, time-lapse and more."

-Lachlan Gardiner, Photographer and Filmmaker
Convenient Hybrid Shooting
For my work, hybrid shooting has become vital. Traditionally I've been a stills photographer, but more and more clients were also asking for video. Switching to a hybrid camera like the S Series has allowed me to significantly step up the video component of my work. I'm able to switch easily between capturing professional-quality stills and video, all on one camera system. Weight is a big one too. Often my shoots are in remote locations and I'm carrying everything with me. Not having to lug a separate setup for video and stills is a real bonus.
Easy Run-and-Gun Photography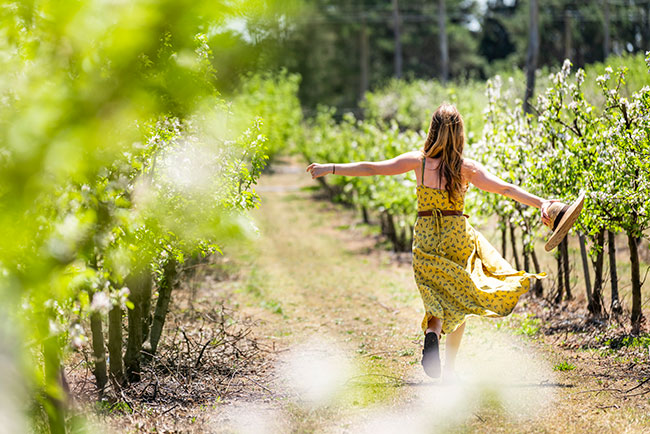 Being equipped with IBIS means the S System cameras often don't require a stabiliser to get the shot. This speeds up a shoot and allows for fast, efficient shooting. The cameras are very customisable too. For example, you can program different video or stills capture settings to the mode dial, and switch between these with ease. The fold-out screen and silent shooting mode are also very useful for those occasions where photographing discreetly is required.
Fav Memory From the Campaign?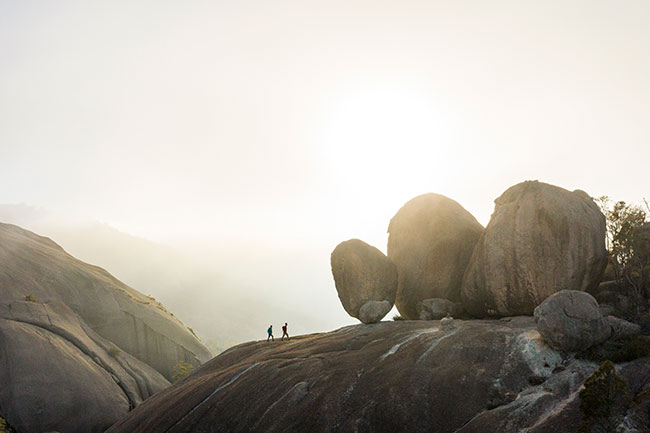 On one morning we woke up super early, to capture the sunrise in Girraween National Park. We hiked up this huge and very iconic granite outcrop in the darkness, only to arrive at the top engulfed within in swirling clouds. The disappointment was felt by all members of the team. As the allotted hour approached it wasn't looking hopeful. All of a sudden the sun burst through the swirling low cloud, creating an amazing effect and allowing us to capture some magical imagery.
Lachlan's Southern Queensland Adventure in Pictures