The wild success of the LUMIX G Series since the launch of the DMC-G1 in 2008 is a testament to Panasonic's ability to respond to the ever-changing needs of consumers. At a time when photography enthusiasts wanted the professional results of an SLR camera, they continued to make do with compact cameras. Why? Well because conventional SLR cameras were known to be large, heavy and complicated to use. LUMIX was already leading the market with feature-packed compact cameras and in 2008, we closed the gap between compact and SLR with the launch of the Lumix G Micro System – a mirrorless interchangeable lens camera that truly expanded the boundaries of photography.
Panasonic LUMIX G "Changing Photography"
Since 2008, we've been changing photography with the LUMIX G mirrorless camera series. Each model combines high quality images, portability and ease-of-use, designed to turn every user into a great photographer.
That was then, this is now
The DMC-G1 was the first world's first camera to employ the new Micro Four Thirds System standard. A mirrorless downsized body, advanced camera features and easy operational comfort meant the super-mobile G1 shattered the old notion that all digital SLRs are bulky, heavy and hard to use. This, plus the amazing picture quality of the 4/3 image sensor redefined digital photography and put the LUMIX G series into a (mirrorless) class of its own.
The evolution of LUMIX G continues to move at a stunning pace. The introduction of touch-control operation, high-performance video recording, lightning-fast AF technologies, Live View Finders and free-angle monitors, Wi-Fi capabilities and even 4K Ultra HD recording mean that LUMIX G Series mirrorless cameras continue to break new ground with each release. From our acclaimed GH4, loved by videographers and cinematographers worldwide, to the beautifully retro designed and highly practical GX7, there's now a LUMIX G camera for every stage of your photography journey.
Along with the evolution of LUMIX G Series cameras, we have also developed a range of interchangeable lenses that that suit any situation, whether it's a beautifully composed portrait, an action-packed sports scene, or a safari wildlife shot."
Small cameras, epic features
Every camera in the award-wining LUMIX G Series houses incredible features within its compact body and each new model showcases the very best that Panasonic research and development has to offer. They are designed to put high-end photography within the reach of every photographer, from fresh amateurs through to experienced professionals.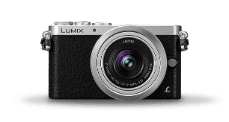 LUMIX GM
With a sophisticated design that stimulates your creativity, the moment you pick up a camera from this series, life becomes art.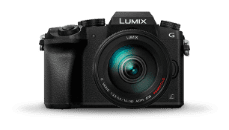 LUMIX G
For serious photographers, featuring extremely high resolution EVF and fast and accurate auto focus.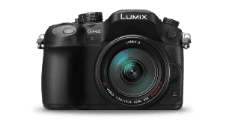 LUMIX GH
Ideal for professionals, especially videographers looking for exceptional video recording performance.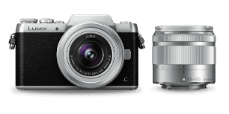 LUMIX GF
High image quality in a compact body, with creative filter effects for stunning results.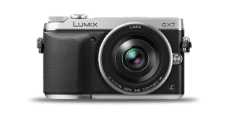 LUMIX GX
Featuring intuitive manual operation and high resolution tilt EVF in a classic design.
Related pages
Learn more about LUMIX G Series mirrorless cameras.
Browse the LUMIX G Series mirrorless camera range.