If you can climb it, ski it, jump it or dive it, you should be doing it with an FT6 (awarded Best Rugged Camera at the prestigious TIPA Awards in 2015) or FT30. Documenting your adventurous life requires a camera that that is tough enough to survive (and thrive!).
The FT6 and FT30 are all-year-round active field players, boasting waterproof, shockproof, freezeproof and dustproof features that let them record stunning images in just about any environment.
The flagship FT6

The FT6 Adventure Camera is waterproof to 13 metres (the FT30 gets you to 8m), shockproof to 2m (1.5m for FT30), freezeproof down to -10°C (same as FT30), dustproof and pressure-resistant to 100kgf (not available with the FT30). It also offers an advanced GPS and a range of Wi-Fi features, so no matter how far you venture, you'll always be connected.
Ruggedly-built and available in orange, blue, red or camouflage, the LUMIX FT6 is the ideal companion for capturing those once-in-a-lifetime moments on your travels – from snorkeling with dolphins, to trekking in the desert, to ascending a mountain in sub-zero temperatures.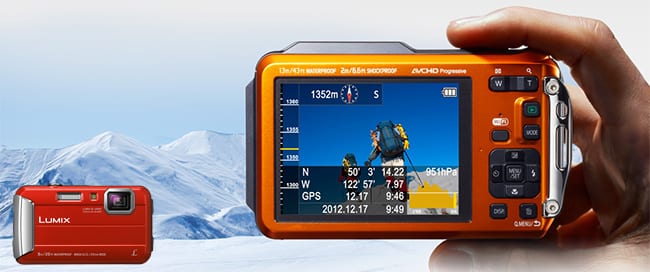 2015 TIPA AWARDS | DMC-FT6 for 'Best Rugged Camera'
"Compact is the trend in rugged cameras and the Panasonic DMC-FT6 packs a lot of features into a small package. It can handle underwater depths to 43 feet (13 metres) and drops from 6.6 feet (2 metres), and still keep shooting in temperatures as low as 14F (-10C). Trail aids such as on-board GPS, barometer and altimeter are included. The camera has a 16.1MP MOS sensor and an integral 4.6X (28-128mm equivalent) Leica DC Vario-Elmar zoom. ISO range is 100-3200 with a push to 6400 available in certain modes. It can record Full HD and shoot at 10 frames per second (7 frame burst); higher bursts are available at lower image resolution. There are 14 Creative and 16 Scene modes, plus WiFi and NFC compatibility." – TIPA jury spokesperson
Stunning picture quality, wherever you are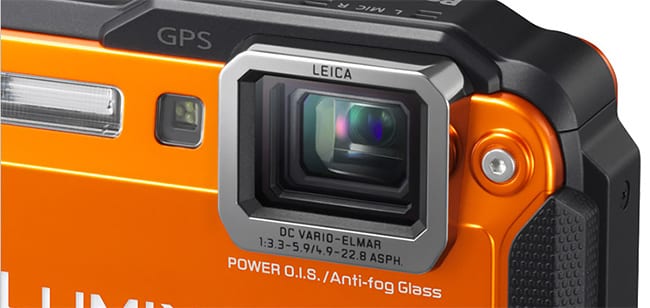 The LUMIX FT6 also boasts stunning picture quality giving you incredible results, no matter where your adventures take you. The camera features a high-quality LUMIX DC VARIO lens with 4.6x optical zoom from 28mm ultra wide angle.
Beautiful Underwater Shots*
For divers and snorkelers, the red colour reproduction of the Advanced Underwater mode compensates for the red hue which is easily lost in underwater shooting and a new Torch Light function illuminates subjects further in dark underwater conditions enabling users to record beautiful videos.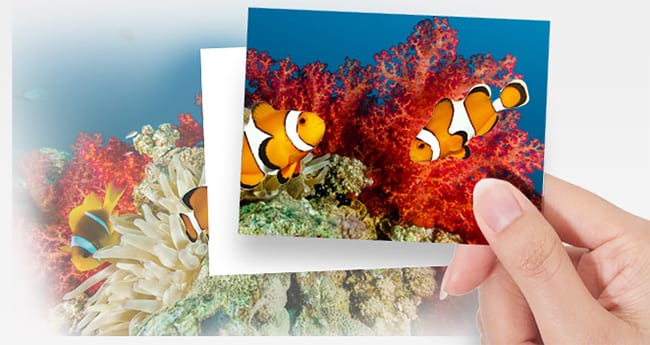 Creative shots in all the elements*
The LUMIX FT6 is also equipped with a range of manual and automatic modes to help you realise the most creative shots. It also boasts a range of automatic functions to support you. With the Creative Panorama function you can shoot a horizontal or vertical panoramic image, while Creative Control and Creative Retouch modes featuring a total of 12 filter effects give you the tools you need to enhance any scene you're looking to take a picture of. With Time Lapse shot meanwhile, you can capture flowers coming into bloom or slow moving cloud in miniscule detail.
Full-HD Video recording*
You can record full-HD videos in AVCHD Progressive and MP4 format. Subjects with fast motion or fine details are reproduced clearly.
*Also available with the FT30
Read More
FT6 awarded Best Rugged Camera at TIPA Awards 2015
2014 TIPA award winners.
2013 TIPA award winners.
LUMIX nab three prestigious EISA (European Imaging Sound Association) Awards.
And the winner is… Panasonic!
DMC-FT6 (Product Page)
DMC-FT30 (Product Page)
Now you know what camera to take on your adventure to the snow, have a look at these handy tips and tricks to brush up your photography skills and you'll be snapping pics like a pro:
Top tips for memorable holiday photos with our Lumix cameras.
Turn ordinary family pictures into something so much more special.