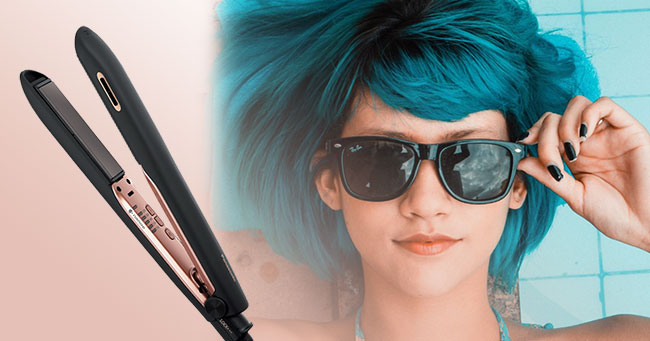 We all want luscious healthy locks … but also want fabulously styled hair. Can you really have both? The answer is yes. Australia's top beauty and skincare scientist Dr Michelle Wong gives us the expert low down on how to protect + straighten hair like a boss!
1. Invest in a Quality Hair Straightener – Your Hair will Thank You!
No one really wants to spend half their pay check on a hair straightener but what's important to address is that damaged hair costs more time and money than even the priciest straightener.
Don't focus too much on the price but on the quality of the hair straightener. You really want to invest in a hair straightener which has hair-protecting factors such as quality materials, temperature control capability and hair damage reducing technology.
And believe it or not, such a hair straightener exists! Enter Panasonic EH-HS99 Hydrating Hair Straightener. This must-have hair-styler is equipped with protective Nanoe™ technology, high-performance ceramic plates and advanced adjustable heat controls to reduce heat damage and improve hair health[1] as you use it.
2. Choose the Right Heat Setting for Your Hair
Heat settings are designed to meet the needs of different types of hair – finer hair will often straighten best with lower temperatures, while thicker hair may need a higher setting. Using a hair straightener which has multiple heat settings such as EH-HS99 is recommended.
As well as finding the right temperature setting, it's also helpful to have a consistent and stable temperature across the whole of the plate. You'll often find lower quality straighteners that promise fast and high temperatures will have inconsistent heat across the plate – this can result in some areas of hair being over or under heated, and an overall poor result.
3. It's All in the Technique
Section your hair and run the straightener over a small area. This way you know your hair is being effectively styled, and you can easily track progress without unnecessarily re-applying heat. Another pro-tip is to hold the section of your hair taut and gently pull the iron downwards from the root to the tip – this slight tension will allow you to comfortably glide and improve straightening performance.
4. Hair Protectant is Key
This is the golden rule. If you want healthy, damage resistant hair while heating styling you need to use a heat protectant. Always ensure you read the product's directions and apply before or after straightening.  The combination of a good quality heat protectant and hair straightener will effectively protect your hair shaft, reduce damage and breakage, and keep your locks looking smooth and shiny. This means you can say goodbye to dull, brittle and rough hair.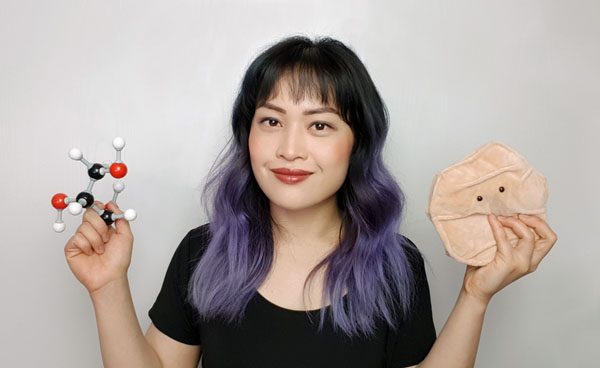 Want more from Michelle? Follow her on Instagram @labmuffinbeautyscience and read her blog posts on labmuffin.com to get the lowdown on your skincare and informed about the science behind some of your fave beauty products.
[1]  Increased shine and smoothness. Hair gloss assessment, Tested at proDERM, Germany 2017