Let Lochie Daddo show you how Panasonic's new AllPlay speakers can stream all your music in every room.
Here at Panasonic we've built our reputation over the years on class-leading audio technology. From our Technics record turntables that are still used by DJs around the globe, to creating state-of-the-art Hi-Fi systems and now keeping pace with the ever-changing digital market, our superior sound quality stands the test of time.
Take a look at our new range of multi-room speaker systems – the ALL series – and you'll see we are once again leading the pack when it comes to wiring your home for sound!
The models in this new series include the SC-ALL3 and SC-ALL8 Wireless Speaker Systems and the SH-ALL1C Network Audio Connector. Incorporating AllPlay™, this system lets you stream your music to multiple rooms from so many different sources.
Networking made easy.

The ALL series makes it easy to setup a multi-room configuration based on an already existing home Wi-Fi network. Using an iOS or Android smartphone or tablet, music can be wirelessly transmitted throughout the house with a music subscription service or internet radio.
Your music. Your way.
The system has two different modes to either share the same music throughout the home or different music to each speaker location. The 'Party Mode' setting enables everyone to join the party and listen to the same song no matter what room they are in, while the 'Multi Zone' setting allows users to select different songs for different connected speakers regardless of the room.
Super smart control.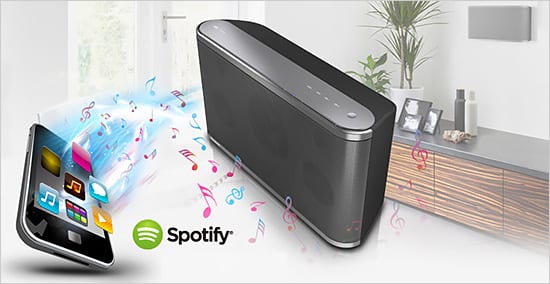 You can control the whole system directly from the app of an internet radio or a music subscription service and as the apps are frequently upgraded you can enjoy the benefits of these upgrades directly. You also benefit from the full functionality of the streaming application – for example, with Spotify you can see album covers and enjoy the suggested music selections. After listening to music from your smartphone while away from home, you can conveniently switch to other compatible speakers right from the screen when you return home without changing the app.
Offering a class-leading 40 watts of superb room-filling, clear dynamic sound, the ALL 3 is fantastic for the smaller rooms.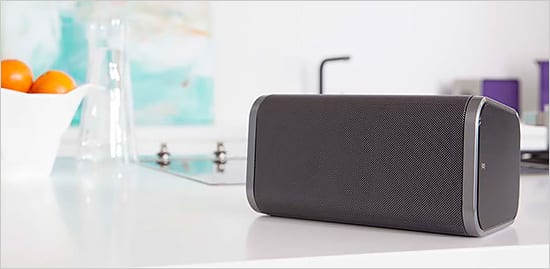 The ALL 8 with its powerful 80 watt, five speaker system and integrated subwoofer is perfect for the larger spaces.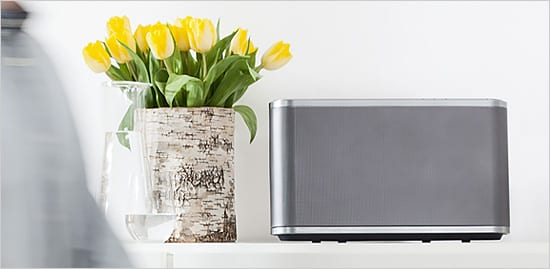 If you've got an existing audio system that you just love, well the ALL 1 allows you to simply add it to the integrated network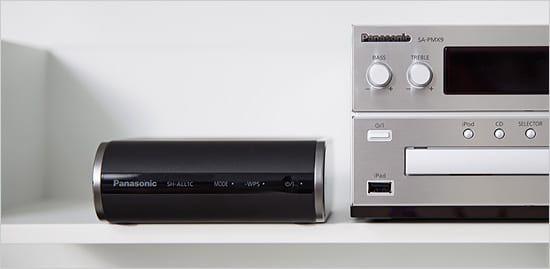 "Listening habits have changed and music no longer has to come from a physical source like a CD but can come from a variety of digital sources, one example of which would be streaming. Our systems have evolved with these changes," Richard Tassone, Director, Consumer Electronics, Panasonic Australia, said.

"We've created a flexible system that allows the same music to be enjoyed by all through a number of different speakers in different rooms. Alternatively, it allows different music to be selected and played from each speaker. On top of delivering a powerful, high quality sound our Multi-Room Hi-Fi System is easy to setup and operate".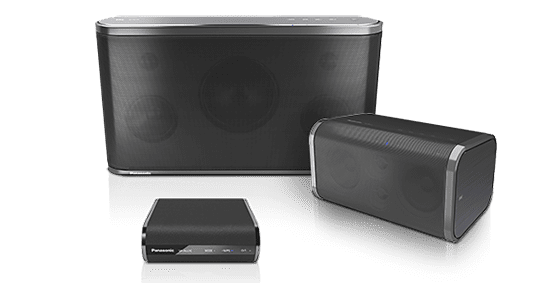 RELATED LINKS
– Wireless Speaker System SC-ALL8 | Product Page
– Wireless Speaker System SC-ALL3| Product Page
– Network Audio Connector SH-ALL1C | Product Page