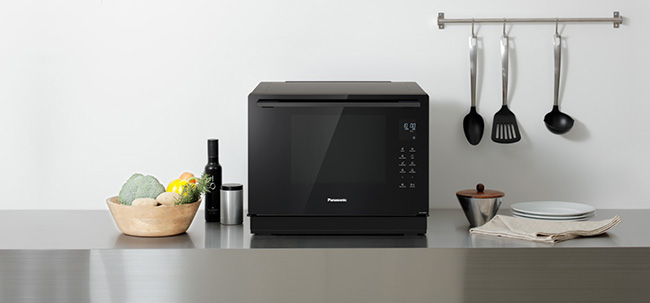 The humble microwave has come a long way since Panasonic's first home-use microwave oven launched in 1966. Popularised by its ability to reheat food quickly, the microwave became associated with TV dinners and pre-packaged meals that were the epitome of convenience, but sacrificed flavour, texture and nutritional value.
In 2021, the flow on effect of the pandemic and various social restrictions meant less eating out and more time at home. This saw an increase in the number of people discovering or rediscovering the joy of cooking from scratch.
More Than a Microwave
This revival in home cooking is what has us excited about our new NN-CS89L Multifunction Microwave Oven. We hope its launch will change the well-worn perception that a microwave is simply a box that can reheat leftover Chinese takeaway from the night before.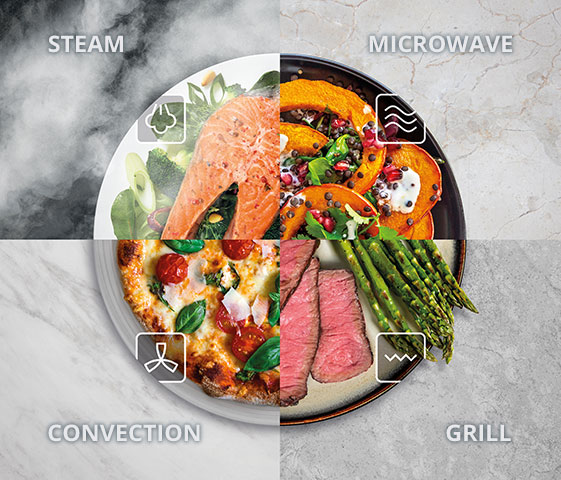 The 4-in-1 versatility of the NN-CS89L to bake, grill, steam and microwave in a conveniently sized benchtop appliance represents an evolution in home cooking convenience. Combining the traditional capabilities of your fan-forced convection oven and grill, the healthy technique of steam cooking and the speed of microwave power is sure to be a kitchen game-changer.
4-in-1 Cooking Functions Explained
Microwave
First and foremost the NN-CS89L can still function as a microwave. It uses our inverter technology to quickly and evenly reheat food. This model takes the convenience of a microwave to the next level by utilising our Genius sensor auto-cooking function to precisely calculate the duration and vary the power output to reheat food perfectly every time. No more frustrating hot on the outside, cold on the inside surprises.
Bake & Roast
Secondly the NN-CS89L is a fully-fledged fan-forced convection oven that is capable of baking or roasting your favourite dishes at precisely controlled temperatures between 30°C and 230°C. The innovative flatbed design eliminates the traditional microwave turntable to increase its interior capacity to a generous 31L while supporting traditional rectangular cookware and baking trays. Convenient rails on the walls deliver additional versatility by holding a second tray or wire rack to make it even quicker to prepare a full meal for the family.
Grill
The grill function features 3 pre-set power levels and is perfect for fish and seafood, sausages, lamb chops, garlic bread, re-heating pizza without making it tough or soggy and much more.
Steam
The final function is the one we're most excited about. Steam cooking is gaining popularity as we become more health conscious and better informed about what we eat. Steaming uses less oil, doesn't compromise texture or taste, and most importantly provides better retention of nutrients in dishes such as fish and vegetables.
Our latest design features an easily refilled water tank and two steam outlets to deliver consistent steam dispersion throughout the oven cavity. It also enables steaming on the top and bottom levels, equipping you with the convenience of preparing two healthy recipes simultaneously.
The fact that one compact appliance can basically replace your entire kitchen is already a very exciting prospect, but it's our Combination Cooking Programs that elevates the NN-CS89L to a new level of culinary convenience.
The Power of Combination Cooking
Cooking using various combinations of baking, grilling, steaming and microwaving is the way of the future. Leveraging multiple cooking methods means faster cooking, improved taste, better texture and superior nutrient retention. Unique combination (combi) pre-set options will simplify the cooking process while reducing your cooking times.
Want garlic bread that is crusty on the outside, but soft and fluffy on the inside? Combi 2 will use both convection oven power and steam to bake garlic bread with a crunchy exterior and a delicately light filling.
The iconic Aussie meat pie is the perfect example of how this technology will change the way you cook. If you've ever microwaved a frozen meat pie you will know that you're trading the satisfying crust of an oven baked pie for the time-saving convenience of microwave power and a pie crust that is far from ideal. But selecting Combi 8 in our NN-CS89L Multi-Function Microwave allows you to combine its convection oven cooking for a firm crust, grilling for a flaky top and microwave power for a fast, evenly heated filling. That's convenience without compromise!
Let's look at another example. A standard 1.3kg chicken roasted at 190°C will take approximately 1 hour to cook in a traditional fan-forced convection oven. But utilise the NN-CS89L to cook the same chicken using the Combi 9 setting of 190°C plus 300W of microwave power and you'll end up with a perfect cooked chook in only 35 minutes!
Stay Clean. Stay Healthy.
Cleaning the NN-CS89L is also a breeze. No more nooks and crannies that can cause splatter to build up over time, plus a flat heating panel instead of traditional heating tubes on the roof not only ensures the cavity is easy to clean, but helps with consistent heating and cooking distribution!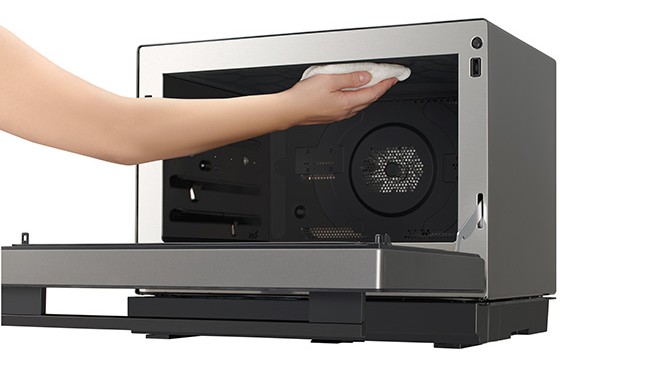 We are optimistic this new release will inspire cooks all over Australia to think about the possibilities that come with the ability to bake, grill, steam and microwave in one convenient appliance.
We're also excited about how this innovation will be used to empower a new generation of cooks by offering the versatility of an entire kitchen on the benchtop of a smaller dwelling such as a dorm room, studio apartment or granny flat.
As Australia's #1 Microwave brand[1] with a five star rating of overall satisfaction in Canstar Blue's latest microwave oven ratings[2], we're confident that beginner and experienced cooks will love our new NN-CS89L 4-in-1 Convection Microwave oven.
NN-CS89L
Want to know more?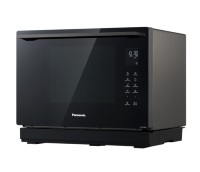 For more information on the NN-CS89L including your nearest stockist check out the
product page
.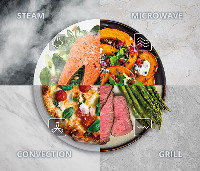 To find out more about how you can combine cooking modes for faster cooking and better results read our latest
blog
.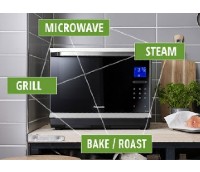 For the low-down on our why a convection microwave should be your first choice for convenience and versatility, see our
mini site
.
[1] Source: Euromonitor International Limited, Consumer Appliances 20ed, per Microwaves' brand retail volume sales in 2019.
[2] https://www.canstarblue.com.au/appliances/microwaves/