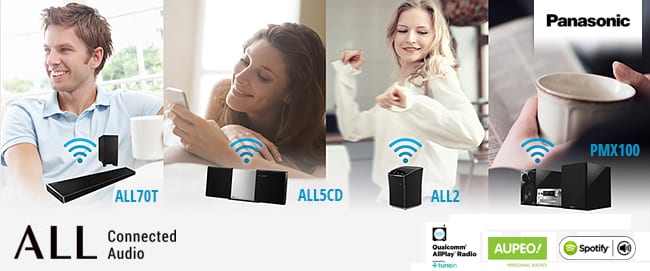 Our super-stylish range of Panasonic ALL-connected audio products are easy to use and will provide exceptional sound quality throughout your home. You'll love being able to re-stream to other connected speakers from a range of audio sources including mobile devices, online music services, DAB+ radio, Bluetooth Auxiliary or a CD.
Perfect for those who like to fill their home with their favourite tunes no matter where it is or what it is located on.The SC-ALL70T brings cinema-sound to your TV, while the subtle and stylish SC-ALL2 and SC-ALL5CD speakers have been designed and built to complement a variety of home interiors.
SC-ALL70T – flagship soundbar with premium features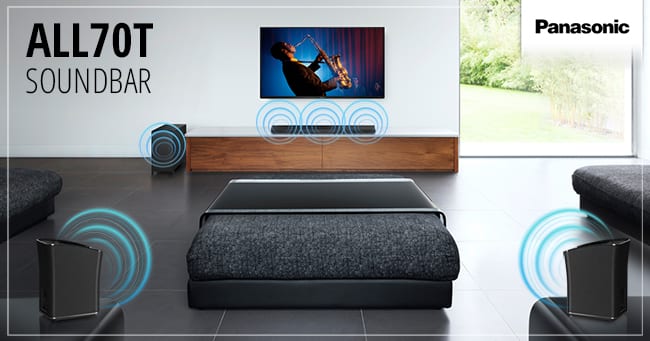 Panasonic's SC-ALL70T soundbar has been developed to bring a cinema-like audio experience to your living room while looking subtle and stylish beneath the television. The flagship SC- ALL70 provides wireless networking, allowing it to connect to other speakers from the Panasonic ALL-connected audio system family, so you can share their favourite songs with multiple networked speakers around the house. Plus, the soundbar can be paired with our new SC-ALL2 speakers to create the ultimate 5.1ch surround sound.
SC-ALL70T Webpage
Watch video
SC-ALL2 – compact audio anywhere in the home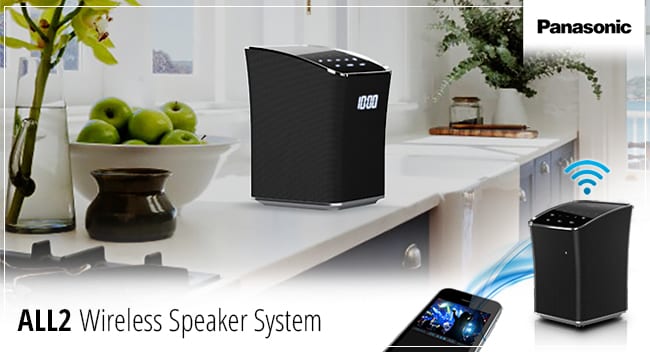 The new SC-ALL2 connected speaker provides the ultimate combination of smart networking, high quality performance and compact design. This latest addition to the ALL- connected audio range allows you to stream from a mobile device and enjoy stunning sound quality via a high-performance speaker.
SC-ALL2 Webpage
Watch video
SC-ALL5CD – share your favourite CD or radio station with friends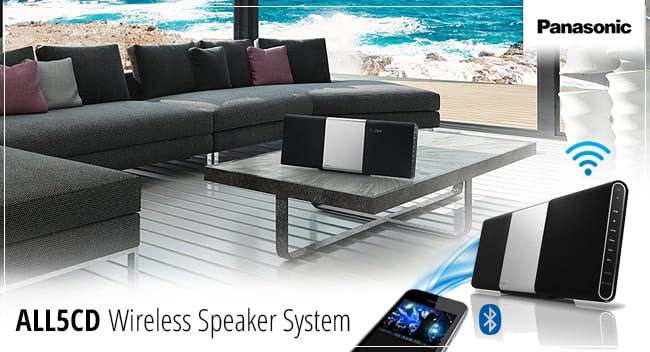 Panasonic has also introduced the SC-ALL5CD. Like the SC-PMX100BGN, these are the first multi-room speakers with CD, radio and Bluetooth re-streaming functionality. As with the other devices in the range, the versatile speaker connects to other ALL-connected speakers, allowing you to enjoy your CD collection or favourite DAB+ radio channels as you move from room to room throughout the day.
SC-ALL5CD Webpage
Watch video
SC-PMX100DB – Classic design meets futuristic audio in our flagship sound system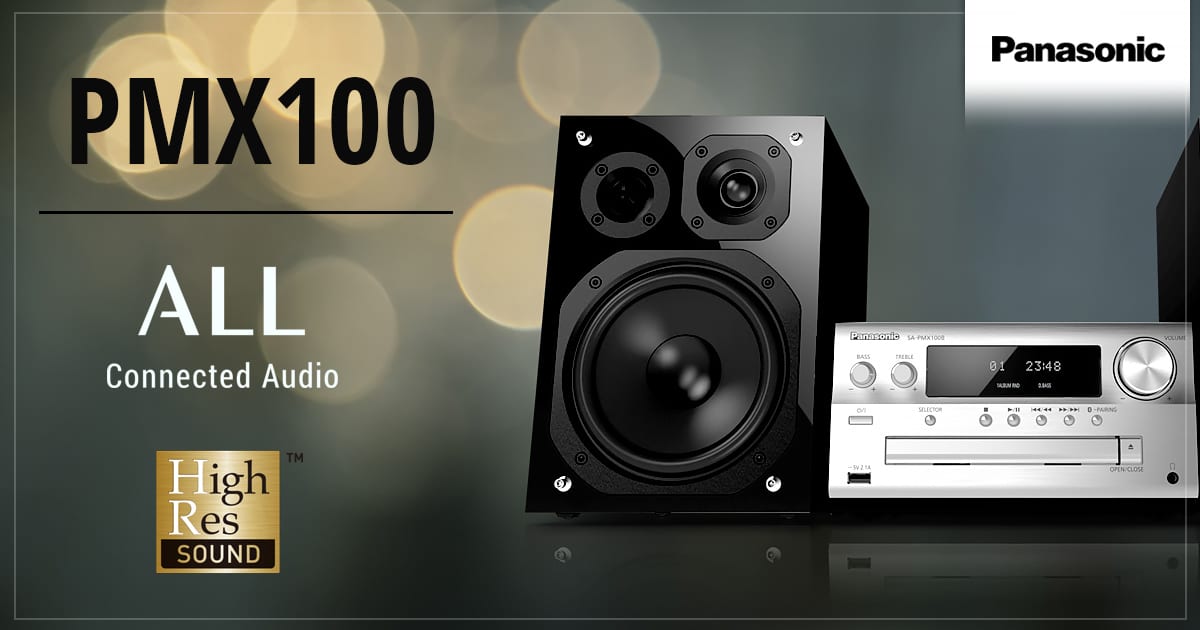 Offering sleek dimensions, a classic finish and an outstanding feature set, the SC-PMX100DB CD Micro System is ideal for those looking for style combined with excellent audio performance. What's more, the SC-PMX100 is designed to expand and connect. At the most basic level, you can enjoy quality CD/radio features, from there you could pair your smart phone or tablet via Bluetooth and access your tunes and favourite apps, or maybe even play all the content you have stored on USB. With all this great music at your fingertips, you can then share it throughout every room in the house by expanding the SC-PMX100 with multi-room streaming speakers from the Panasonic ALL-connected audio range.
PMX100 Webpage
Learn more
Watch video
ALL-Connected Music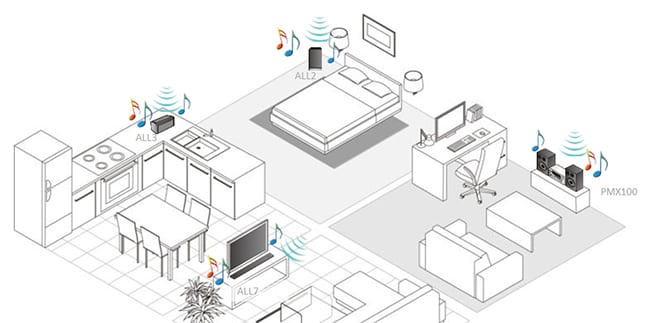 By connecting any ALL-Connected product to other ALL-Connected speakers and audio devices around the home with the Panasonic Music Streaming app, the stereo opens up a wider range of content for multi-room audio. The app is also compatible with a range of online content providers, including Spotify, AllPlay Radio powered by Tunein and Aupeo! providing access to millions of songs.