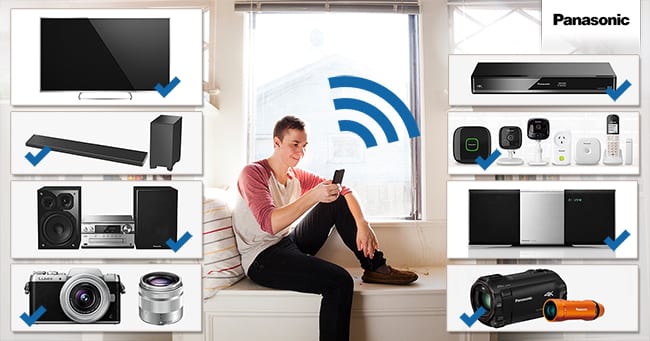 With Wi-Fi and Bluetooth features now an everyday part of our life, our tech purchases for the home are all the better if they can connect to each other, or interact with our smartphones and tablets. Here at Panasonic, we're not aiming for a Skynet level of sentience (the Terminator has taught us that much) but we are always looking for ways to make your home a smarter place with intuitive products that work together and make your life easier.
VIERA Smart TV, Blu-ray and Recorder

Access a range of apps such as Netflix (check compatible models) and YouTube, enjoy content recommended just for you, stream live TV shows or movies on your tablet or smartphone wherever you are in the world with TV Anytime*, enjoy picture in picture functionality; record one program while watching another; or watch one program while streaming another to a smartphone or tablet device. All of these features are thanks to Wi-Fi functionality**! Panasonic TVs seamlessly connect with our Blu-ray players and recorders for superb operation and can be extended with our audio products to bring a cinema-style experience to your home.
*TV Anytime is available with VIERA CS650, CX640, CX700, CX740, CX800 and X940 Series.
**Internet connectivity is required.
Each feature is available with selected models only. Please check with your retailer.

VIERA TV Range
Blu-ray and DVD Players
Recorders
Soundbars, Micro Systems, Mini Systems & Wireless Speakers

Our soundbars, micro systems and mini systems allow you to pair your smartphone or tablet with via Bluetooth and enjoy all your favourite music, internet radio or podcasts with the press of a button. If you're looking for multiroom connectivity, our new PMX100 micro system and ALL Series speakers connect together through Wi-Fi to stream music throughout your home. House party lovers will also get a kick out of our Panasonic MAX Juke App* that lets you and your friends play songs stored on your smart devices via Bluetooth, request and play songs from the internal or USB memory on mini systems and even share the request playlist with your friends at the same time.
*SC-MAX8000, the SC-AKX600 and the SC- AKX200 Mini Systems
Soundbar Range
Wireless Speaker Systems
Hi-Fi Systems
LUMIX Cameras and Camcorders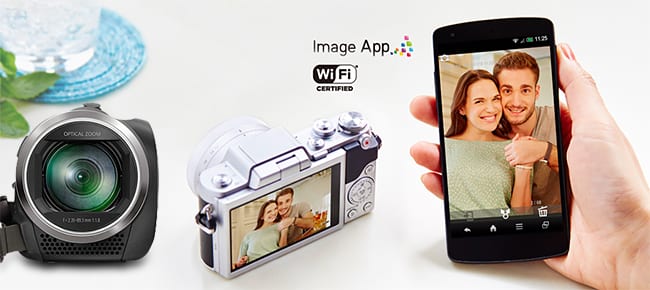 Thanks to a streamlined Wi-Fi connection, our latest LUMIX cameras and camcorders allow you to control almost every setting remotely via your smartphone and the Panasonic Image App. Fast image sharing, remote shooting, selfie auto shots, twin camera recording and even baby monitoring are all easy using one of the innovative new models from our LUMIX G series, LUMIX compact camera or camcorder range.
Lumix G Range
Lumix Digital Cameras
Video Cameras
Connected Home Monitoring and Automation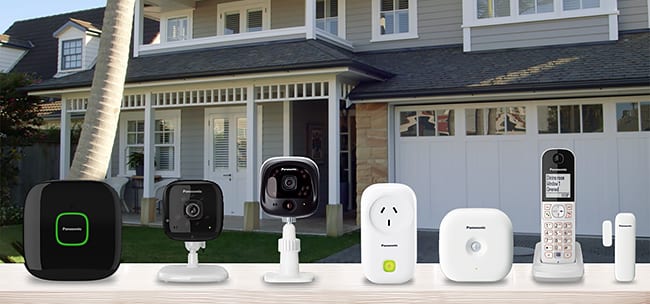 Using your Wi-Fi router, you can now automate and monitor your home with our new DIY Connected Homme system. This easy-to-set-up home monitoring and automation system is comprised of a range of clever devices and kits that allow you to remotely activate your electrical appliances and monitor your home via your smartphone. For example, you could use smart plugs to schedule lights and appliances to turn on and off; place motion sensors and window/door sensors to detect intruders or to switch on a light connected to a Smart Plug; use indoor cameras to keep watch on specific locations such as your baby's room; or check the car in the garage or driveway using outdoor cameras.