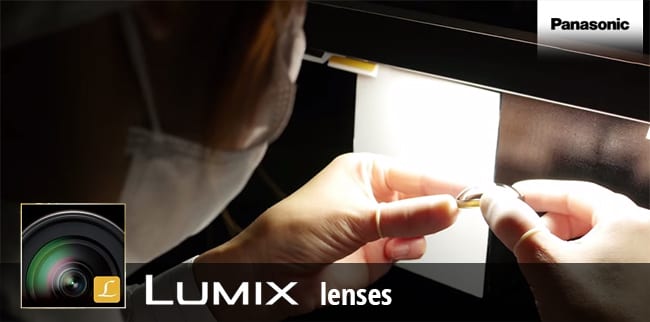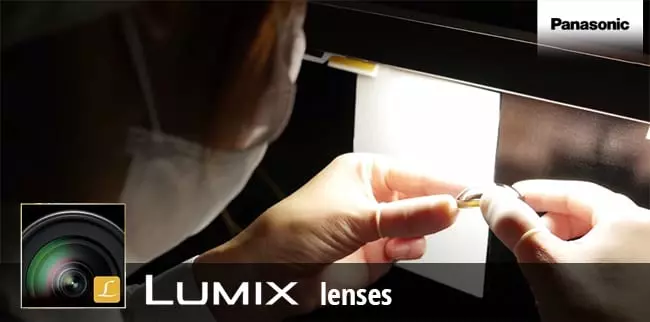 To take a great photo you need a great camera, and to have a great camera, you need a great lens. Photography is the recording of light through a lens, so it is an essential part of the camera.
LUMIX has always aimed for the ultimate lens. This is why LUMIX was the first to develop optimal image stabilisation for a compact digital camera*1 and to mass produce aspherical lenses, offering high image quality in compact sized cameras. It's also why LUMIX is so widely acclaimed for its unique lens production and evaluation technologies.
Panasonic's Yamagata Plant has developed cutting-edge lens technologies for decades, and today the extraordinary variety of lenses produced at this plant are widely praised for their ability to render a superb image.
High quality Leica lenses
Leica lenses have 100 years of prestige behind the name, starting in 1914 when Oskar Bamack invented the 'Ur Leica'. Leica still works non-stop to create revolutionary cameras and lenses with advanced optical technology. Leica lenses used in LUMIX cameras are manufactured by Panasonic using measurement instruments and a strict quality assurance system certified by Leica Camera AG*2 Whether it's Leica DC on our compact cameras, or Leica DG on the LUMIX G series, all our Leica lenses boast exceptional optical performance despite their small size.

Superb image rendering
LUMIX uses nano-surface coating technology with extremely low reflectance ratio to create multicoated lenses that suppress ghosting and flaring while maintaining optimum colour balance. This improves images considerably when photographing near light sources, which is when flaring occurs most often and renders the subject with astonishing clarity and detail.
Ultra-wide angle lenses
Wide angle lenses demand high dimensional accuracy and are traditionally difficult to produce. Panasonic has made great strides to make wide-angle lenses more attainable by using asperhical lenses. The aspherical lens has the same effect of several spherical lenses but in a smaller size. That is how LUMIX cameras can offer wide-angle lens across its range of compact cameras.

High zoom and telezoom in a compact size
The bulky telephoto lens is now a thing of the past as LUMIX has downsized and streamlined digital cameras with telephoto and prime lenses that fit in your pocket. Panasonic is continuously driving innovations in lens and camera technology. Our brand new 30mm and 42.5mm prime lenses offer amazing macro and portrait photography in a pocketable size. Combined with our mirrorless LUMIX G series cameras, our wide range of telephoto and prime lenses offers a comprehensive system to suit nearly every style of photography.
Optical image stabilisation
Image stabilisation systems work to compensate for the blurring in photo and video caused by handshake. Many cameras use digital image stabilisation, however LUMIX offers superior O.I.S. (Optical Image Stabilisation) features. O.I.S. corrects any jolt of the light axis by shifting the lens unit to offset the movement. The advantage over this technology over digital stabilisation is that the image remains unaffected by digital processing and the associated deterioration. The result is higher quality photos and video without the effect of blurring.
Learn more: Great Lenses Make Great Cameras.
Disclaimers
*1 For a compact digital camera with 3x optical zoom lens, as of October 2, 2003.
*2 LEICA is a registered trademark of Leica Microsystems IR GmbH. The Leica DG lenses and Leica D lenses are manufactured using measurement instruments and quality assurance systems that have been certified by Leica Camera AG based on the company's quality standards.
Related links
LUMIX Compact Cameras.
LUMIX G Series Cameras.