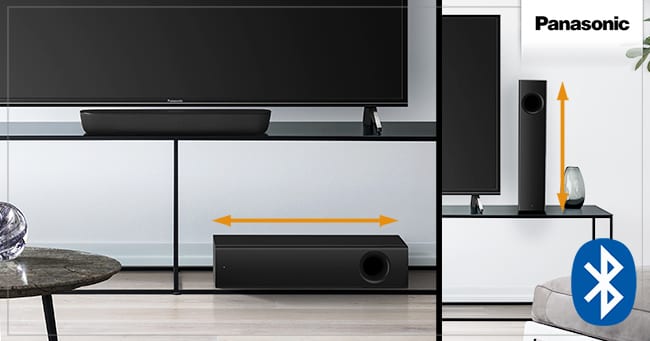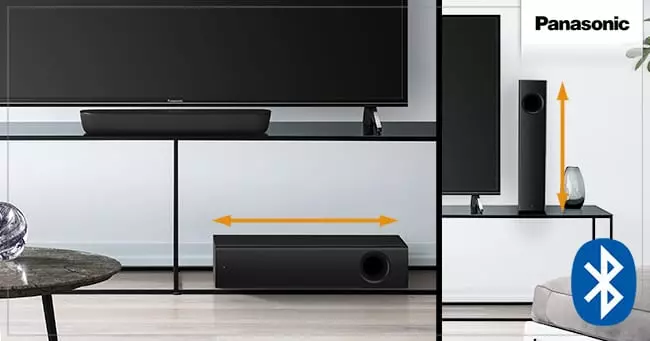 Panasonic soundbars use integrated speaker technology and separate subwoofers to transform your TV's audio into a truly cinematic soundstage. The HTB250 mini soundbar has just been added to the Panasonic line-up, offering a compact profile that pairs perfectly with our new 4K LED TVs.
NEW: Panasonic HTB250 mini soundbar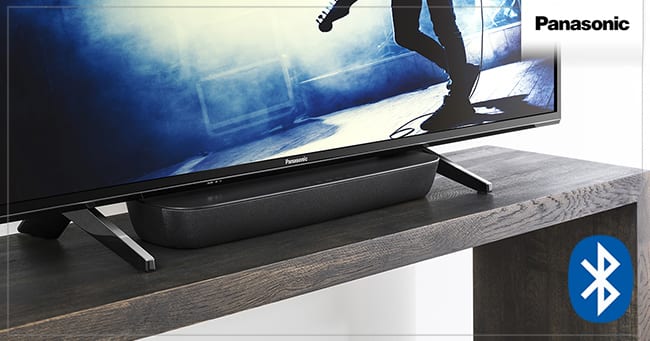 The HTB250 mini soundbar is designed to conveniently pair with the new Panasonic 4K LED FX700 and FX600 Series TVs to boost the cinema experience. It fits snugly under the TV's adjustable Switch Pedestal thanks to its compact profile, and can be controlled by the TV remote if required.
It offers wireless Bluetooth capabilities for music streaming, and the wireless subwoofer can be placed freely in the room in a horizontal or vertical configuration. The bar supports HDMI with Audio Return Channel (ARC) and optical connections.

Panasonic HTB250 Mini Soundbar
SC-HTB250
Panasonic HTB688 Soundbar
Panasonic HTB488 Soundbar
Panasonic HTB18 Soundbar
Panasonic ALL70T Soundbar