Offering sleek dimensions, a classic finish and an outstanding feature set, the SC-PMX100 CD Micro System is ideal for those looking for style combined with excellent audio performance. What's more, the SC-PMX100 is designed to expand and connect. At the most basic level, you can enjoy quality CD/radio features, from there you could pair your smart phone or tablet via Bluetooth and access your tunes and favourite apps, or maybe even play all the content you have stored on USB. With all this great music at your fingertips, you can then share it throughout every room in the house by expanding the SC-PMX100 with multi-room streaming speakers from the Panasonic ALL Series range.
Impressive Audio Technology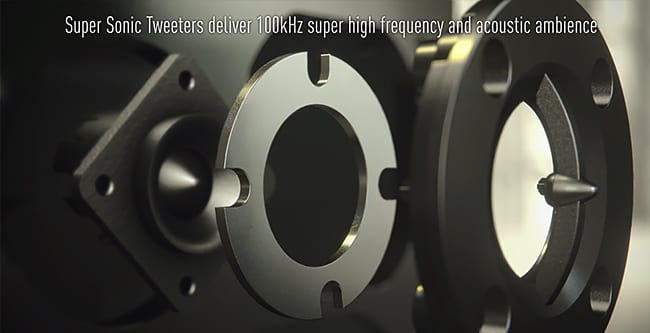 The SC-PMX100 boasts impressive, authentic audio thanks to third-generation digital amp technology that produces sound with greater depth and accuracy. Two separate 3-way speaker speakers, a super sonic tweeter and 14cm Bamboo Plant Opal woofer all work together to help you get the most of the amp technology and 120W power output, faithfully achieving sound exactly as the artist intended. What's more, this fantastic sound system supports playback via USB or DLNA of a variety of high-resolution audio formats.
Versatile Smart Connectivity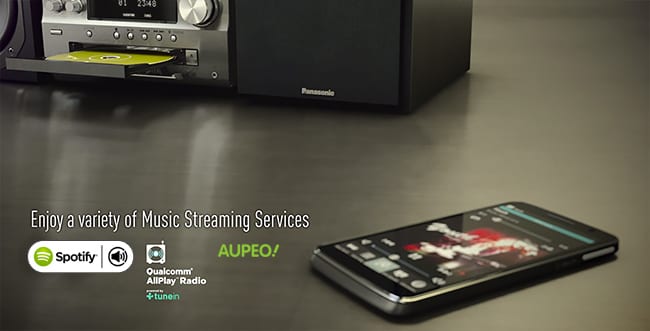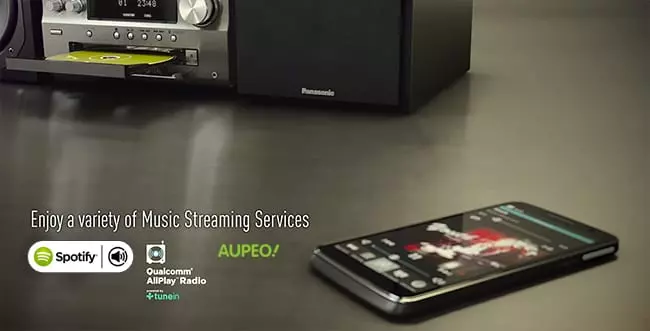 With simple Bluetooth connectivity to a mobile device, the SC-PMX100 gives you complete control of the audio output. By pairing a mobile or tablet to the system, you can listen to all their favourite music, internet radio or podcasts with the simple press of a button.
ALL Series Music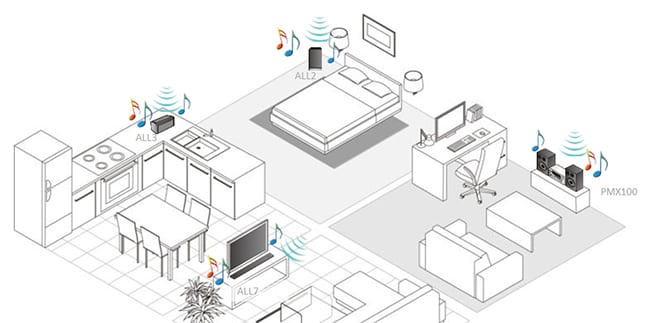 By connecting the to other ALL Series speakers and audio devices around the home with the Panasonic Music Streaming app, the stereo opens up a wider range of content for multi-room audio. The app is also compatible with a range of online content providers, including Spotify, AllPlay Radio powered by Tunein and Aupeo! providing access to millions of songs.
Watch video
Check out the SC-PMX100 product page.